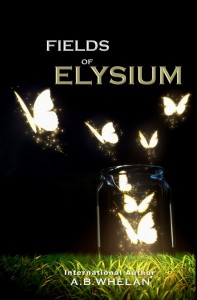 Valley of Darkness (Fields of Elysium, #2)

by A. B. Whelan
Published by inMotion Capitol on 2013-10
Genres: Coming of Age, Fiction
Pages: 450
Goodreads


What if we were not alone in the universe? What if your boyfriend were a supernatural alien? What if you had to choose between two worlds? After months of amazing adventures and secrecy, Molly and Victor find peace in each other's arms. Adam's memory has been erased. The secret of the Arkanians is safe. Life couldn't be more perfect. But Molly is robbed of her short-lived happiness when a devastating tragedy strikes her family, shattering her entire existence. Faced with a terrifying future, she feels that there is nothing left for her on Earth but an insensitive aunt and her little brother, while Arkana promises a place where she might find happiness and purpose again. Victor tries to convince Molly to move to his village in Arkana, where they can live together in secret. But Molly refuses to live in the shadows. She wants to be a Sentinel and join the fight against the Terrakas. But getting into the Academy requires more than a pretty face.
I received this book for free in exchange for an honest review. This does not affect my opinion of the book or the content of my review.
So I had been on kind of a contemporary NA kick and thought I'd switch it up a little with some sci-fi. I received a copy of Fields of Elysium awhile back for a R2R and thought it'd be perfect for some fun sci-fi reading. Wellll, I didn't enjoy it. At all.
The premise is pretty interesting — Molly discovers a secret portal to a new planet Arkana. In Arkana, the technology is way more advanced than on Earth. They also have abounding resources. In Arkana she meets a group of boys that befriend her and she is continuously drawn to go back to Arkana to find out more about this place.
The book starts off a little slow. At about 40% I realized I still hadn't connected with this main character. I feel like she had all these descriptions of things a teenage girl in a young adult book SHOULD be attached to her but there were so many that she just felt all over the place and I couldn't connect to her at all. First of all, she's introduced as having lived a very sheltered life, under the scrutiny of an overprotective father. She claims she wants to be independent and whatnot but it didn't feel like she really was heading that direction. She had so many different tropes associated with her that it felt so off. She supposedly had some history with an ex that really affected her but for most of the book, appears like she's never dated anyone, ever. Her friends and actually just about every single character in the book seemed very one dimensional to me. They didn't seem real. The only character that was slightly less one dimensional is Victor. I felt like there was the attempt to develop characters but then the transition occurs off-pages and you just see a brand new person afterward. It was weird. I also felt like I was being told what to feel instead of actually feeling it from being immersed in the story.
My other minor complaint is that for some reason, people keep turning statements into a question. This complaint isn't necessarily relevant to anything but it started bugging me big time toward the end of the book when I had really had enough.
I really felt that this story had SO much potential. First of all, the world building of Arkana is very well done. It's a beautiful place and has amazing gadgets and cool new species of animals. They have a really interesting history and back story of how Arkana came to be. There could have been SO much done with this! And that was another pet peeve of mine. Every time we were back on Earth, it got pretty boring. There wasn't enough time spent in Arkana in my opinion.
Also, the plot felt like it kind of just wanders for the majority of the book. I found myself skimming sections (and that's never a good sign). I was just like, where are we going with this? I kept reading because Arkana and its history is pretty awesome and I thought for sure that something was going to happen that would jump-start everything. Nothing really did that. The blurb states that it's a "suspenseful romantic tale full of forbidden secrets, unimaginable danger […]" I honestly felt zero suspense. The romance aspect fell completely flat for me. I couldn't find myself believing in that relationship. Maybe it's because I felt no connection to those characters. And there was danger? I never felt particularly alarmed at all.
So, I know that this is apparently a first in a series so maybe something cool will happen with Arkana in the sequel. But my lack of connection with ANY of the characters will definitely stop me from pursuing any sequels.
 My Rating: 
 Have you guys read this? Did you think differently about it than me? Leave a comment and let me know!
Disclosure: A copy of the book was provided by the author to read & review. This does not sway my opinion or the opinions expressed in my review in any way. 
Related Posts