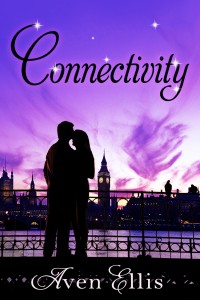 Connectivity

by Aven Ellis
Published by Soul Mate Publishing on September 8th 2014
Genres: Fiction, Romance, Contemporary
Pages: 272
Format: eARC
Source: Author
Buy on Amazon
Goodreads


Overachiever Mary-Kate Grant (who is indeed named after an Olsen Twin) has followed every rule to the letter to pursue her dream of working in TV programming. Ripping a page from the "hard work pays off" playbook, she takes an assistant level job at a Chicago sports network to break into the industry. MK has no time or desire for a relationship right now-she is totally focused on her career and being independent, unlike the other women in her family. But MK's plans are run through the shredder when she finds herself working for William Cumberland, a British media mogul who made his fortune with Connectivity, a social media site. William blows into Chicago just like the winds off Lake Michigan and purchases the group of networks MK works for-and makes her his personal assistant in the process. Suddenly MK finds her career plans in jeopardy. William makes her question everything she has ever thought and has the uncanny ability to see right through her. And for the first time in her life, MK finds herself not only questioning what she wants for her career but for her personal life as well.
I received this book for free in exchange for an honest review. This does not affect my opinion of the book or the content of my review.
I talk to Aven often on twitter and she is the funniest person and I love chatting with her! I think her fun personality definitely shines through in Connectivity!
In Connectivity, Mary-Kate Grant is pursuing her dream (working in TV programming) and takes an assistant job so that she can gradually work her way up. Unlike her sister who went to college for the sole purpose of finding a husband, MK believes in making something of herself and she doesn't need love or a man to do it.
This was the sweetest romance! I loved MK from the start. Firstly, she reminded me a lot of myself — I run into things at least once a day. At least! I can totally commiserate with her! I loved the little awkward situations she got herself into because they're so relatable! Anyway, she is also hard working and willing to go from the bottom up in order to achieve her dream career. Once William Cumberland buys out those TV networks, a wrench is thrown in her plans. She is now his assistant and she's finding it really hard to ignore William's witty banter, smart intellect and penchant for making her laugh. I absolutely loved the banter that went on between these two — it was just hilarious. William is all kinds of British swooniness and I loved it. It was great how well these two brought out the best in each other; MK brought out William's personal side and William was the encouragement that MK needed to grasp her dreams.
One of my favorite parts was part of the story taking place in London. Everything was so British and I loved seeing William in his element and his home — it's really the first time you see him as who he really is, behind the successful CEO image. I loved it!
I do wish that there had been a little more resolution with her friends and her sister though. Her friends discouraged her from spending so much time with her boss but we didn't really hear from them later. Also, her sister, Michelle — oh my gosh, I wanted to hit her in the face. Michelle is completely self absorbed, only thinks of her wedding plans and is SO annoying. I really wanted MK to just slap her. (She's a better person than I am apparently.) Anyway, after all the hassle Michelle gives MK about not helping her with her wedding, it wasn't brought up in the end and I was kind of curious how that wedding was going to go down, or if her sister ever apologized to her for being so self centered (she should!!)
As a whole, Connectivity was a brilliantly executed, sweet and funny romance! I loved how this book shows the balance between a career and a relationship and love. Both can coexist! The characters were fantastic; I feel like MK and I would've been great friends! And William with his British ways and thoughtful actions… loved them! Be sure to check out this great debut novel!
My Rating: 
Related Posts