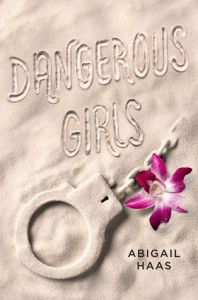 Dangerous Girls

by Abigail Haas
Published by Simon and Schuster on May 6th 2014
Genres: Young Adult, Mysteries & Detective Stories, Social Issues, Adolescence, New Experience
Pages: 400
Format: Hardcover
Source: Bought
Buy on Amazon
Goodreads


Paradise in Aruba quickly gets gruesome in this "ripped-from-the-headlines thriller (Kirkus Reviews)" with a twist that defies the imagination.
It's Spring Break of senior year. Anna, her boyfriend Tate, her best friend Elise, and a few other close friends are off to a debaucherous trip to Aruba that promises to be the time of their lives.
But when Elise is found brutally murdered, Anna finds herself trapped in a country not her own, fighting against vile and contemptuous accusations. As Anna sets out to find her friend's killer, she discovers harsh revelations about her friendships, the slippery nature of truth, and the ache of young love.
Awaiting the judge's decree, it becomes clear to Anna that everyone around her thinks she is not only guilty, but also dangerous. And when the whole story comes out, reality is more shocking than anyone could ever imagine...
Holy crap. This is one of those books that will make you glued to your seat, hold your breath, yell at certain characters and in the end just stare in shock and wonder what. just. happened.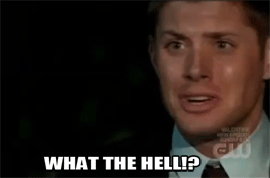 Anna and her friends are on a spring break trip to Aruba. It's supposed to be beaches, parties and nonstop fun but instead Anna's best friend Elise is brutally murdered. Instead of finding herself sipping pina coladas on the beach, Anna is now on trial for Elise's murder. Everyone believes she's guilty, her friends desert her, and she is desperate to prove her innocence and to find Elise's true murderer despite the foreign justice system that just wants her in jail forever.
The story is told in a compilation of flashbacks, news clippings, telephone transcriptions, text messages and snippets of conversation. It takes you through the horror of Anna's trial, her hopelessness and desperation as she's alone in jail in a foreign country. It's CRAZY all the things that are involved. The revelations, betrayals, and bottomless rabbit hole of holy-crap moments will make you unable to put this down. As you find out more through flashbacks I constantly had an endless stream of theories and suspects running wildly through my head. I was the queen of Nancy Drew books when I was younger and just like I did then, I was going to figure out the truth and be oh-so-smart when it turned out I was right. However, my ingenious theories kept changing as I read more and pretty soon I just didn't know anything anymore. I was just as desperate to find out the truth as Anna.
The detective in charge of the case was so biased against Anna; he kept twisting the things she would say that I just wanted to throw things at him. I was so frustrated that nothing was being done to pursue other leads! The story will take you from seeing red from anger and frustration to gripping sadness to wonder at how brilliantly this story is put together.
All I can say is, you NEED to read this book. It's amazing. The story is reminiscent of some real life trials and reminded me in particular of the Amanda Knox case. I was attending UW when all of that went down and I followed the story pretty closely. After I finished Dangerous Girls, I proceeded to read more about the Knox case because I've always wondered about what REALLY happened. The case was so botched that I feel like no one will ever know what truly occurred and that bothers me to no end. However, Dangerous Girls will give you an ending. And let me just say. The ending gave me chills.
After I finished it, I went back and had to reread certain parts of the book just to wrap my mind around EVERYTHING. I'm serious, this one will throw you and mess with your mind and in the end, you'll just sit back and wonder at how awesome the book was. My mind wouldn't stop going at 100 miles per hour and I was still thinking about it the next day. It is the kind of story that will stay with you!
I'm also sure that I never want to go on vacation to Aruba. Ever. WHO KNOWS what could happen there.
On that note, go and read this! Please! I was so glad that Danielle and Estelle had both read it and I could talk to them about it! I needed someone to blurt my theories to and then go all OMG afterward!
Check out what they thought about it:
Danielle at What Danielle Did Next 
My Rating: 
I was recently inspired to start adding in a little something else into my reviews after I read this wonderful piece from my awesome author friend Aven! She talks about the music and scents that inspired her while she wrote Connectivity and I realized that I almost always have a candle going. I love candles. I'm slightly obsessed. I have way too many. But I thought it'd be fun if, when a certain scent matched the book I was reading, that I could pair it in the review! This is Book Scents after all, right?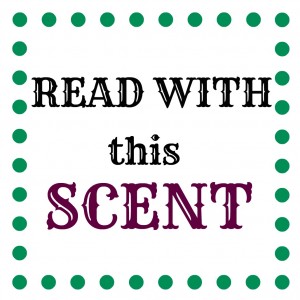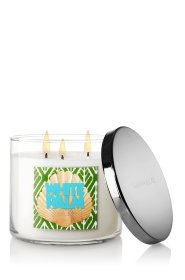 White Palm: It will remind you of sandy beaches and crisp, salty, ocean air. With a hint of underlying horror — just kidding on that last part. =)
Related Posts