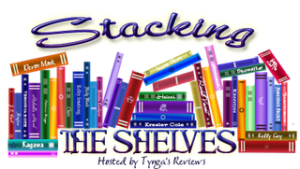 Sorry for the impromptu blog hiatus! Christmas break was pretty crazy busy.
I read a LOT of books over the break. At first I was trying to see if I could by some miracle still reach my GR goal. That didn't happen but I consider over 100 still a plus because I hadn't even read double digit books in those sad lost reading years the last few years! So since I read a ton and had no time to write reviews, no posts went up. Not to worry, they'll start up again this week!
I got so many books in the month of December, I am just doing a vlog — check it out for lots of goodies, including presents from my so thoughtful blogging besties! Love you girls and THANK YOU so much!
Books Mentioned:
The Summer I Became a Nerd by Leah Rae Miller
The Liberator by Victoria Scott
These Broken Stars by Amie Kaufman and Meagan Spooner
The Darkest Night by Gena Showalter 
When You Dare by Lori Foster <– seriously, click this and stare at the cover
Crown of Midnight by Sarah J. Maas
Animal Magnetism by Jill Shalvis
Black Dagger Brotherhood series by J.R. Ward 
Kindle Books:
Destroy Me, Unravel Me, Fracture Me by Tahereh Mafi 
Through the Ever Night by Veronica Rossi 
The Bone Season by Samantha Shannon
Lucky Number Four by Amanda Jason
For Review:
Poison Dance by Livia Blackburne
Special thanks to:
Jessica, Chelsea, Cece, Trish and Danielle for great presents! Love you girls!
How was everyone's Christmas? Did you click that When You Dare cover yet? (go!) Which of these books should I read first?
Related Posts