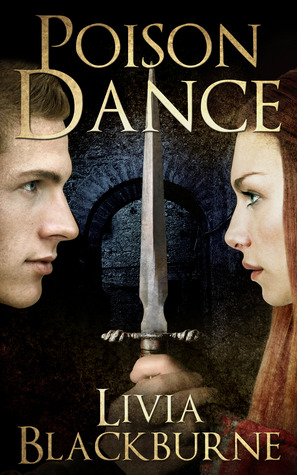 Poison Dance

by Livia Blackburne
Series: Midnight Thief #0.5
Published by Lion's Quill Press on September 12th 2013
Genres: Fiction, Fantasy, General, Historical, Young Adult, Fantasy & Magic, Science Fiction
Pages: 57
Format: eARC
Source: Author
Buy on Amazon
Goodreads


James is skilled, efficient, and deadly, a hired blade navigating the
shifting alliances of a deteriorating Assassin's Guild. Then he meets
Thalia, an alluring but troubled dancing girl who offers him a way
out—if he'll help her kill a powerful nobleman. With the Guild falling
apart, it just might be worth the risk. But when you live, breathe, and
love in a world that's forever flirting with death, the slightest
misstep can be poison.
Poison Dance is approximately 14,000 words
long, or 54 printed pages.
I received this book for free in exchange for an honest review. This does not affect my opinion of the book or the content of my review.
I'm really excited for Midnight Thief and when Livia Blackburne asked if I'd like to read the prequel novella, Poison Dance, I was all for it!
Now, novellas are tricky, and it can especially be tricky to introduce a whole new fantasy world in such a short amount of time. However, Poison Dance did a great job and I was immediately sucked into the world. We meet James, an assassin in the Assassin's Guild. He's deadly, he kills for a living but he's not a mindless killer. He comes off as a strong, loyal type that I immediately liked. He meets Thalia, an intriguing dancer who asks for his help. She is really kind of mysterious and has you guessing at her past. I really liked her character — an independent, determined girl that was easy to admire!
The plot was really nicely executed in the short amount of time! It's great that in just less than 100 pages, I'm already eager to read more about characters in this world and see what will happen. It definitely has me even more excited for Midnight Thief! I am all for badass assassins and I can't wait to see where Livia will take this new fantasy series!
If you are interested in Midnight Thief, I'd definitely recommend checking out Poison Dance! Seriously, why does July have to be so far away!
My Rating: 
Related Posts