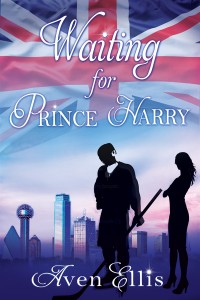 Waiting for Prince Harry

by Aven Ellis
Published by Soul Mate Publishing on January 26th 2015
Genres: Fiction, Romance, Contemporary
Pages: 260
Format: eARC
Source: Author
Buy on Amazon
Goodreads


Twenty-four-year-old Kylie Reed has always been a rule follower. Organized and cautious to a fault, her dreams for life are often filed away for future use-when she has a house, when she meets her future husband, when she has been at her visual display job at a chic Dallas boutique longer. Kylie always has a reason for living her life in the future, not in the present, and fears not living her life to the fullest and reaching her dream of becoming a fashion designer. The only exception to rules, of course, would be running away with Prince Harry. But living in Dallas and not knowing Prince Harry make this a non-option. Or does it? Because when Kylie accidentally falls into the lap of a gorgeous ginger guy-yes, even more gorgeous than the real Prince Harry-all bets are off. Kylie's life takes some unexpected twists and turns thanks to this encounter. Could this stranger be the one to show Kylie how to live in the present?
I received this book for free in exchange for an honest review. This does not affect my opinion of the book or the content of my review.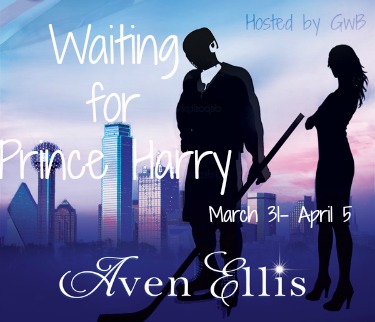 You guys, I am so excited to kick off this blog tour for Waiting for Prince Harry by Aven Ellis! I'll be sharing my review and also Aven's dream cast! There will also be a giveaway at the end!
Ahhh, I adored Waiting for Prince Harry!! This book was the perfect blend of romance, humor and heart. I'm pretty sure I was smiling the entire time as I read. I love this kind of feel-good romance with amazing characters to boot!
I adored Kylie. She's not a big partier. She'd rather stay in with take out and a movie. We'd be best friends. Kylie meets Harrison Flynn by chance and had an amazing conversation with him — all the while not knowing that he is the famous captain of the Dallas Demons hockey team. Honestly, their chemistry is off the charts. I completely adored every interaction Kylie and Harrison had together! Kylie has been making plans, filing ideas away for her future, never things for now, always for later, and Harrison comes into her life and everything changes. He pushes her to seize her dreams, to start living for now and that letting a bit of chaos in may not be all that bad. In return, Kylie also pushes him to address his fears for his future. That was one of my favorite aspects of their relationship — that they each had such a profound effect on each other and supported each other so much!
Not that their relationship was easy and everything was hunky dory. Because dating a professional athlete? Yeah, THAT comes with a whole lot of crap. Paparazzi, crazy fans, social media and gossip — all that on top of a growing new relationship? That's rough!! It's a lot to bear, to adjust to and deal with, especially when Kylie and Harrison are just trying to build something together! I love how they deal with it though and also love how true to life that whole experience is — I mean, this is how people are to famous people! I can't even imagine what those poor professional athletes have to deal with because if I saw my favorite athlete out and about? I'm ashamed to admit I'd totally want his picture too. (Although, seriously, I'd never be a Puck Bunny or Flynnbabe!! I'd just fangirl really hard on the inside.)
Oh and I have to take a paragraph and discuss Harrison. Totally sexy hockey player Harrison. I honestly never thought too much about red haired men. I just didn't. All that changed once I met curly ginger haired, green eyed Harrison. Not only is he completely hot, he is sweet, funny, intelligent and a fantastic chef. We need more of these in the world!
Also, I love how each chapter opens up with a pop quiz question, similar to ones you see in magazines. Not only are they hilarious but they add such a fun element into the story!
And the fashion! Everything is so detailed and I love it. I can see everything clearly in my mind and it makes me want to go shopping so desperately. Aven definitely not only has a gift for writing but for putting together the best outfits! Plus, this extra detail fits into the plot so well. The detail isn't limited to just fashion but also in cooking and in Kylie's dream house decor. So, yes, I am slightly obsessed with the Food Network and also HGTV and this was like a combination of all my loves!
If you are looking for a fun, heartfelt, great contemporary romance, you need to go and read this immediately. This made me SMILE and SWOON and LOVE the characters and everything so much. Don't you dare wait to read Waiting for Prince Harry because Prince Harry waits for no one. (Bad pun? Sorry not sorry… Just go read it!)
My Rating: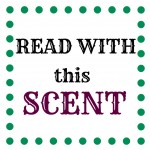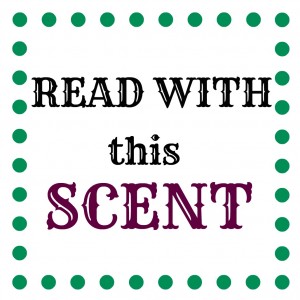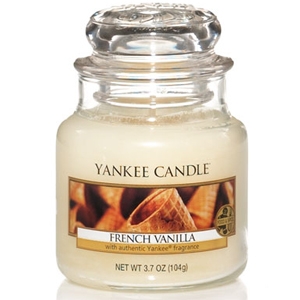 Harrison smells like vanilla and cinnamon. Unfortunately I couldn't think of a candle that had that perfect blend BUT I love this French Vanilla one. Light it as you read and then make yourself hot cocoa with cinnamon on top. Perfect combo right there!
Now check out who Aven cast for the characters!
Aven's Dream Cast:
This is always one of my favorite things to do—a casting call for book characters! I'm obsessed with visual inspiration and use Pinterest boards for all my characters. I need to see them, their clothing, objects for their homes…The vision of them pulls everything together while I write. So who did I cast for key characters in this book? Well, here's my vision for the main characters in Waiting For Prince Harry.
Victoria Justice as Kylie Reed. The sweetness and beauty I envision in Kylie is right in this picture.
Jenson Button as Harrison Flynn (Jenson is a British Race Car driver, but he exudes that sexiness that Harrison has.)

I have no idea who this is, she just has the fun, bubbly look that Gretchen would have.
This woman has the oh-so-chic vibe that I think of when Laurel comes to mind.
Orlando Bloom as Brandon. I needed someone with dark hair and brown eyes and I think he could pull off the protective older brother, yes?

So that's my Dream Cast for Waiting For Prince Harry. Now do tell—who did you cast?
About the Author: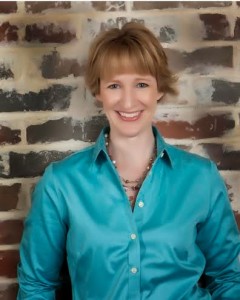 Aven Ellis has been writing fiction since she was sixteen. She studied communications at a large Midwestern university, and after graduation, Aven worked as a reporter for a community newspaper, followed by a stint at a public relations agency.
But writing about city council meetings and restaurant franchises was not as much fun as writing for young women trying to figure out their careers and potential boyfriends. So Aven got herself a job in television that allowed her to write at night. Connectivity is Aven's debut novel; Waiting For Prince Harry and Chronicles of a Lincoln Park Fashionista (New Adult romantic comedy) will be published next year.
Aven lives in Dallas with her family. When she is not writing, Aven enjoys shopping, cooking, connecting with friends on social media, and watching any show that features Gordon Ramsay.
 Website  Facebook  Twitter  Pinterest
Related Posts