Today is my

ONE YEAR

Blogaversary!
I thought I would have something big planned for this momentous occasion. I'd put thoughts toward it a few months ago. Then life got really really super crazy and I wasn't even on the blog for a whole month! So most of my plans went out the window and now I'm trying to finish this post the night before. Ha!
(I was totally going to make graphics for this post but I just don't have time. Don't worry, to make it up to you all, I will be including some of my favorite hot men! Pictures that is, they are not included in the giveaway — sorry.)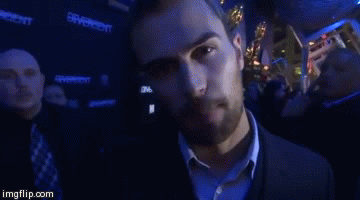 I can't believe that it's been an entire year since I started my blog! A year ago I didn't even know what book blogging was! Then I read Jennifer Armentrout's Covenant and Lux series, the FIRST YA books I'd read in years and years. Just like that I got sucked back into reading YA (thank goodness I got out of the dark ages of not reading during college!) Anyway, after I finished reading Deity, the 3rd book in JLA's Covenant series, I was DYING to find out what happened next. So I googled around to find out when the next book would be out and stumbled upon all these book blogs talking about some sort of "book tour" for Apollyon, the next book. I was like what the hell is a book tour?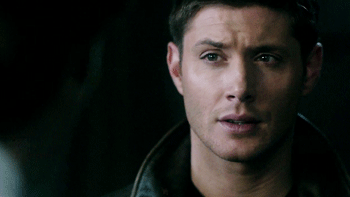 And from there I hopped around from book blog to book blog and was like what, people read and review and flail over books?? Where have these people been all my life?? And then I was like, I want to do this! Thus, Book Scents was born. So, thanks to Jennifer Armentrout for not only getting me back into reading but also finding out about book blogging! (My first review ever was of her book Wait For You!)
I am SO happy that I have been introduced to so many new authors and books. I love having all these new WONDERFUL bookish friends! I love having this little niche in the blogging community and having amazing people to talk with and flail with about anything and everything! In the past year I've not only reviewed books, but made vlogs for the first time! I even got to go to some amazing author events and signings! And in a few weeks? I will be going to the most EPIC bookish event ever — BEA!
Who knew what amazingness I was in for a year ago??
I have to give a shout out to my GwB girls. I am so thankful we all spontaneously came together for that read along oh so long ago! I had barely started blogging when I "met" you all and it really helped me feel more at home having you girls to talk to! I love chatting with you all on twitter and I love our conversations, be it about books, book boys, life or ANYTHING! I can't wait to meet some of you guys at BEA!
My next shout out is to the best author friend a girl could ask for — AVEN! I don't even know where I'd be if I hadn't met you! No one understands my love of candles, coffee, and Sherlock like you do! (To name a few) I love helping you "research" for your books and contribute or just benefit from your extensive files. 🙂 The last few months of my life were crazy and I'm so glad you were there to talk to and thank you for always being so encouraging!! This next one's for you. 🙂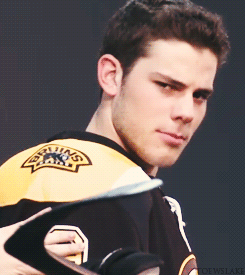 Okay I'll stop rambling now. YOU lovely readers can help me celebrate by checking out these giveaways!
Giveaway #1: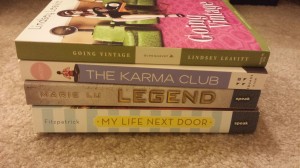 a Rafflecopter giveaway
(This will be U.S. only. Must respond within 24 hours of being notified of winning.)  
Giveaway #2: $15 Amazon GC
(Open to U.S. and International!)
Thank you guys for reading this past year!!
I'm going to end this blogaversary post off right with some Luke Bryan gifs… now, just to let you know, I was legitimately looking for oh, I don't know a waving gif, something like that… Except I got sucked down a black hole of gifs of him dancing. Now, maybe you guys don't listen to country. (That's okay, we can still be friends — maybe). Some quick facts:
1: I freaking love Luke Bryan
2: He is freaking adorable
3: His voice and accent will put a smile on your face
4: He has a song called "Country Girl (Shake it For Me)"
5: I would like to change the song to "Luke Bryan (Shake it For Me)"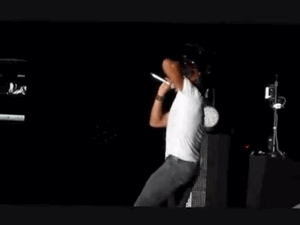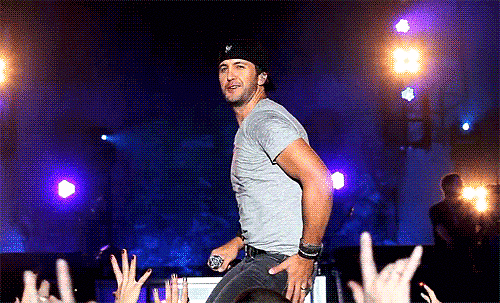 Related Posts