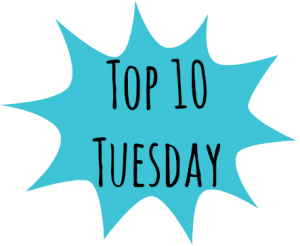 Top Ten Tuesday is a weekly bookish meme hosted by The Broke and the Bookish!
I read quite a bit of classics back in the day during high school English and AP English classics. Some I hated but there were some I absolutely loved!
1. Tale of Two Cities by Charles Dickens: I ADORED THIS BOOK. I loved it so much I named my pet fish Darnay. I want to reread it soon.
2. Pride and Prejudice by Jane Austen: I love this one. 🙂 Oh Mr. Darcy… I've read it so many times. I love the BBC movie version of it too!
3. To Kill A Mockingbird by Harper Lee: How can anyone not love this one??
4. Dracula by Bram Stoker: I read this for a college English class actually. Started off a bit slow and then it sucked me in and I couldn't put it down! I love it!
5. The Count of Monte Cristo by Alexandre Dumas: Very different from the movie! Still loved.
6. Of Mice and Men by John Steinbeck: I didn't expect to like this as much as I did! If I had more time in NY during BEA, I would've wanted to see the play!
7. The Crucible by Arthur Miller: Oh I adored this play. I think I had quotes from it under the "quotes" section on my FB for the longest time. It was in high school so, you know, back when FB had a section to put fave quotes.
Yes, this ended up being a top 7 because I only listed the ones I really really loved. I should read some more classics to see if any more will make it on this list. 🙂 Tell me about your favorites!
Related Posts