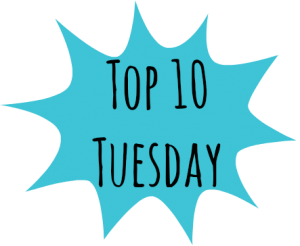 Top Ten Tuesday is a weekly bookish meme hosted by The Broke and the Bookish!
This week we are talking about authors we have only read ONE book from but NEED more! I modified the title because I have NO IDEA why I haven't read other books by these authors yet!!
1. Colleen Hoover: I've only read Maybe Someday! I loved it but uh, why haven't I read Hopeless or her Slammed series yet?!
2. Cora Carmack: This is embarrassing. Why? Because I ADORED Losing It. I counted down to when Faking It released. Then it came out. Then Finding It came out. Then All Lined Up (a new adult with FOOTBALL my favorite thing ever) came out. WHY THE HELL haven't I read any of these yet?!
3. Melina Marchetta: I read and LOVED Finnikin of the Rock. No idea why I haven't continued the series yet. Plus I recently got Jellicoe Road too!
4. Sarah Fine: Sanctum was amazing. Why haven't I read the next book in the series yet?!
5. Kasie West: What. The. Hell. I LOVED LOVED LOVED Pivot Point. Adored it. Died waiting for Split Second to come out. STILL HAVEN'T READ IT YET. What is my problem?! Plus, I have heard amazing things about her contemporaries and I need to read them!!
Let it be noted that I own multiple books from each of these authors too! Seriously, I need to get on top of this because this is just not acceptable.
What are some authors that you've only read one book from but need more? Let me know!
Related Posts