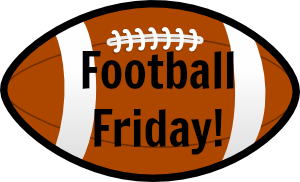 It is that time of week! Anyway, without further ado, the player I'm featuring this week:
Rob Gronkowski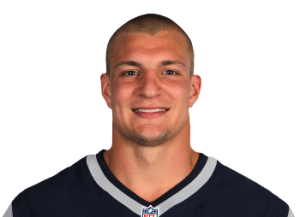 Football Lite: 
Position: Tight End
Team: New England Patriots
Why did I pick him? So, Gronk is a great player but he's also just so funny. Sometimes I wonder about his… intelligence? But he's hilarious. Not to mention he has some killer TD spikes.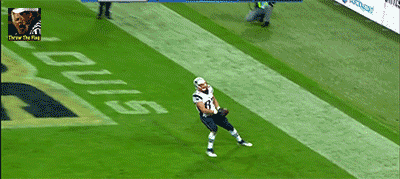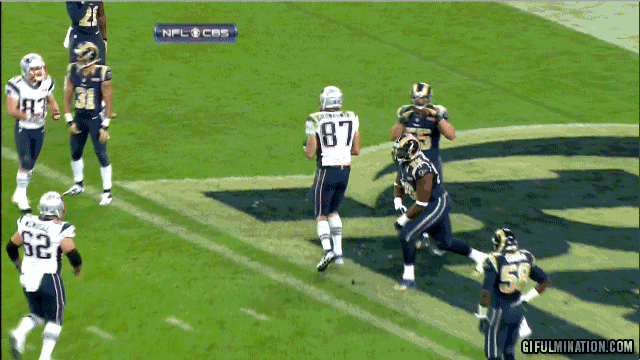 (the 2nd gif is from the Pats game in London. He's imitating a Buckingham palace guard? Haha)
I like to think that Gronk is the young, lovable jock of the NFL. He likes to have fun and party. He has this hilarious Spanish television interview that I think really sums him up (I've included the clip here:)

Hahaha. 🙂 You've just gotta love him. Unfortunately, he was pretty injured last season so let's hope for the best for him this year!
Football Fanatic:
Gronk is one of the best receiving tight ends to ever play the game! He played for the University of Arizona and was drafted by the New England Patriots in the second round in 2010. He holds the record for most TDs in a season by a tight end (18!!) and most consecutive seasons with 10+ TDs by a tight end. That is pretty freaking amazing — EIGHTEEN touchdowns?! He's HUGE, that may have something to do with it! Coming in at 6'6!! I love when it takes like 3 or 4 guys to bring him down. Unfortunately, he had a myriad of injuries that sidelined him for almost the entire last season. Hopefully he will stay healthy this year!
Discuss: What will a completely healthy Gronk and Brady do for the Patriots this year?
Football Hottie of the Week: 
Blair Walsh, Kicker, Minnesota Vikings
Am I weird for thinking Blair Walsh is really cute?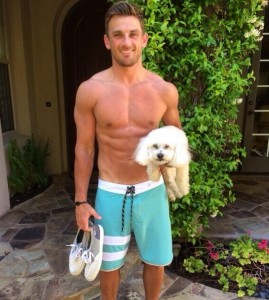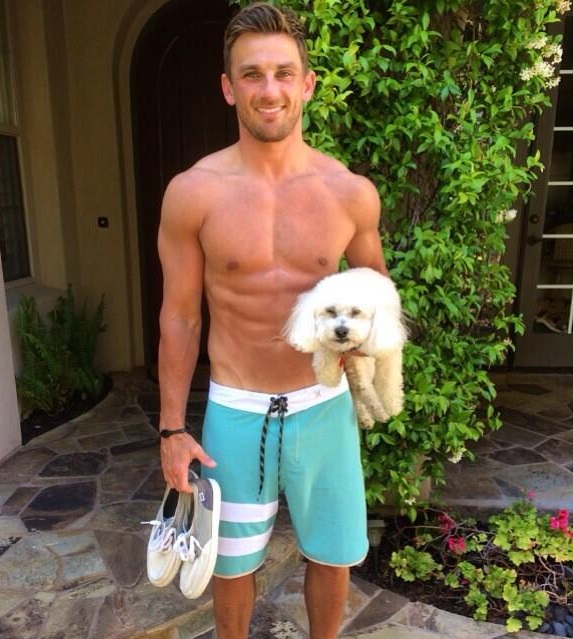 Game to Watch For: 
San Francisco 49ers vs Denver Broncos
Sunday Night Football! I love Peyton. I hate the forty whiners with a fiery passion of a thousand suns. I want the Broncos offense to destroy douchebag Kaep and the niners… yes… I did just call him a douche bag. Sorry not sorry.
Sporty Book Highlight: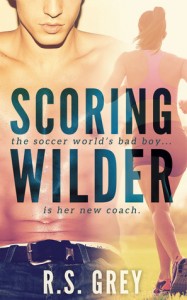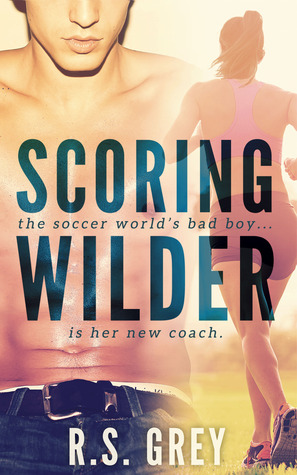 Scoring Wilder by R.S. Grey
What started out as a joke— seduce Coach Wilder—soon became a goal she had to score. With Olympic tryouts on the horizon, the last thing nineteen-year-old Kinsley Bryant needs to add to her plate is Liam Wilder. He's a professional soccer player, America's favorite bad-boy, and has all the qualities of a skilled panty-dropper. • A face that makes girls weep – check. • Abs that can shred Parmesan cheese (the expensive kind) – check. • Enough confidence to shift the earth's gravitational pull – double check. Not to mention Liam is strictly off limits . Forbidden. Her coaches have made that perfectly clear. (i.e. "Score with Coach Wilder anywhere other than the field and you'll be cut from the team faster than you can count his tattoos.") But that just makes him all the more enticing…Besides, Kinsley's already counted the visible ones, and she is not one to leave a project unfinished. Kinsley tries to play the game her way as they navigate through forbidden territory, but Liam is determined to teach her a whole new definition for the term "team bonding." A fun & sexy New Adult Romance (age 17+)
This is honestly one of my favorite sporty new adult reads! The MC is hilarious and I was actually laughing out loud while reading for a good chunk of this! Liam is sexy sexy sexy and I just LOVED him. Low on the angst, high on the sporty and swoon. My full review is here.
What do YOU think about Rob Gronkowski? Too much of a partier? Or just being a kid? What do you think about my game to watch? Root for the niners and we can no longer be friends. (Kidding…kind of.) And how about that Blair Walsh?? Am I totally alone on this? As for my sporty book highlight – READ IT!
Related Posts