Just gonna do a few quick mini reviews for some books I've read but haven't had time to actually review! These will be short and sweet:
I really enjoyed this one! I think it definitely shows what NA is all about. I loved the focus on the work/job environment because it's so relevant. I loved the witty banter that went on between Mia and Ethan. I also enjoyed that this was a fun, romantic comedy type book that was low on unnecessary drama. There was a great focus on their relationship progression and also on their family interactions. Fantastic new adult book! I'm intrigued by the fact that the next book will be Alison — I so strongly disliked her in this one, so this should be interesting!
My Rating: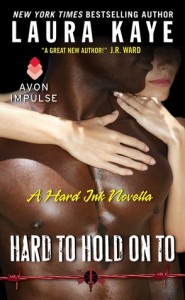 Hard to Hold On To by Laura Kaye:
You guys, this novella was amazing. Novellas can be so hit and miss and there was so much emotion packed in this one! I've read the first two books in this series and really enjoyed them but I loved this novella. I cried and I wasn't expecting to. If you guys haven't started this series, you really should! This group of former military men working together — I can't wait to read more of their story and I adore the close brotherly friendship they have. Read it, read it, read it.
My Rating: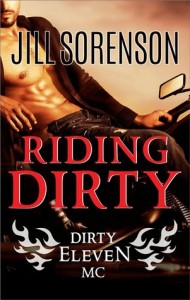 Riding Dirty by Jill Sorenson:
So, Kelly told me to not read it during break at work but I blatantly disregarded her advice and started it during my lunch at work. Guys, do as I say, not as I do. Don't read it at work, hahaha. The book is called RIDING. DIRTY. If you don't read books with a lot of sex in it, this is not for you. However, I really enjoyed it! I think I would've enjoyed it more if I had read it in one go because this was spread out over a few weeks. Suspense and two unlikely people to fall in love — loved the plot and progression. And COLE. I think he takes the term bad boy to a new level because he is all man.
My Rating: 
Related Posts