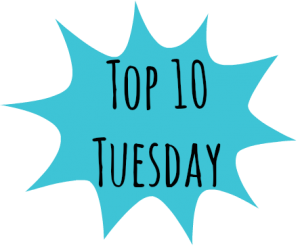 Top Ten Tuesday is a weekly bookish meme hosted by The Broke and the Bookish!
Top books I'm looking forward to in 2015! I am SO excited for these books! I totally meant to make this post pretty and add in the release dates, etc but I just realized I forgot to finish the post because I kept watching Arrow. OOPS. Biggest apologies. Anyway, I absolutely can't wait for these books!
1. Court of Thorns and Roses by Sarah J. Maas: Are you kidding me, I need this book like right now. An upper YA/NA fantasy from the fantasy queen Sarah? NEED.
2. TOG4 by Sarah J. Maas: One of my favorite fantasy series — obviously I need this next book like I need air. It will probably break all my feels but hey. I WELCOME IT.
3. The Orphan Queen by Jodi Meadows: I have seen SO many people reading this lately and loving it. I want to read it and love it too!
4. I'll Meet You There by Heather Demetrios: I have seen SO many people love it and I just can't wait to read it. It sounds like something I'd love!!
5. The Devil You Know by Trish Doller: This sounds deliciously creepy and thrilling. I'm excited!
6. The Fill-In Boyfriend by Kasie West: This sounds adorable!
7. Red Queen by Victoria Aveyard: This fantasy sounds amazing. And I love the cover.
8. Liars, Inc by Paula Stokes: This sounds SO intriguing, I love plots like this. I can't wait to read this!
9. Lion Heart by A.C. Gaughen: I need to find out what happens!!! Ahh!
10. Six of Crows by Leigh Bardugo: In the Grisha world and blend of heist and fantasy?! And Leigh Bardugo!! I neeeeeed this.
What books are YOU looking forward to in 2015? Tell me which ones I should be watching out for too!
Related Posts