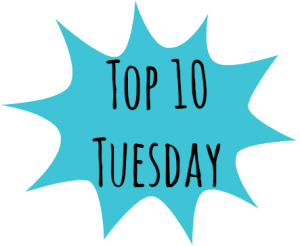 Top Ten Tuesday is a weekly bookish meme hosted by The Broke and Bookish!
I have certain pet peeves when it comes to romances in books. And I didn't finish because I'm sick and don't feel good. So… you get four. 🙂
1. "Hey I just met you, and this is crazy" — it IS crazy. If someone utters the "love" word too soon, it drives me NUTS.
2. Long flowery declarations of love. If it sounds way too out there/formal/poetic then I crinkle my nose at it. I like when declarations of love blend well with the characters themselves.
3. Too much sex. This may be more about NA than YA but if you spend more time naked and locking lips than talking, I can't buy it. Relationships need to have a good basis!
4. Simple misunderstandings that can be solved by a 10 minute conversation but THEY DON'T TALK. Falls into the "unnecessary drama" category. Drives me up a wall.
What don't you like about romances in books? (Flip side: what do you like about romances in books?)
Related Posts