This mini-challenge is all about book spine poetry! I kind of struggled with this one and for awhile accomplished nothing but making a big mess from pulling books off my shelves, ha! Here is what I came up with!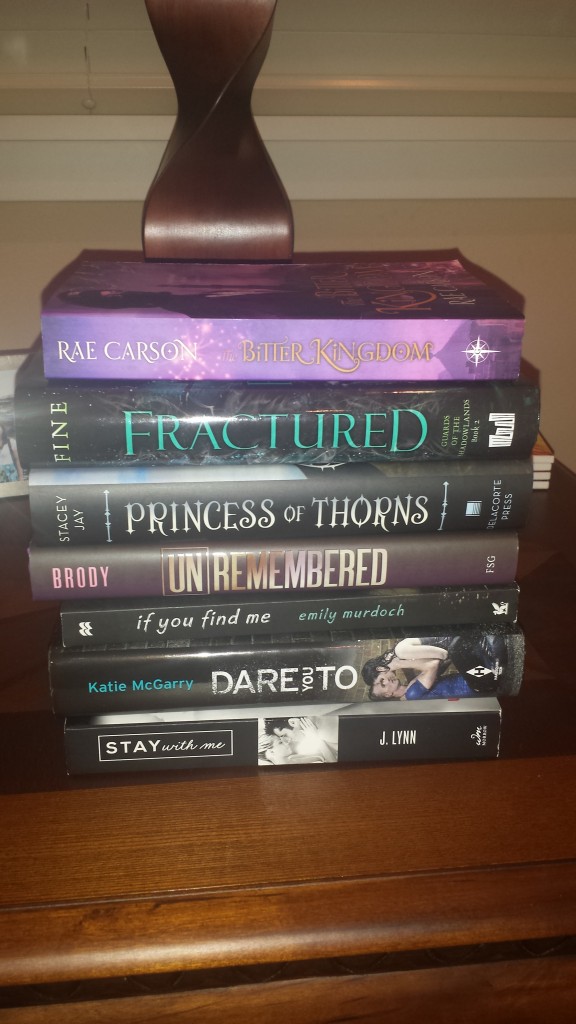 The Bitter Kingdom: fractured
Princess of Thorns: unremembered
If you find me,
Dare you to
Stay with me
What do you guys think? I have a whole story of what this poem could mean in my head, but I HOPE this makes sense. 🙂
Tell me your book spine poetry thoughts!
Related Posts