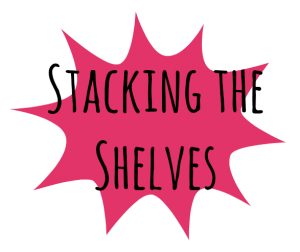 Stacking the Shelves is a weekly bookish meme hosted by Tynga's Reviews!
So I kept not having time to put together a book haul post. So this haul is from the last month and a half! There are a LOT of new additions to my shelves, haha… Bear with me! Also – a large chunk of my new kindle additions can be attributed to Betty who basically has it out for my wallet and told me to buy ALL THE BOOKS. (But really. She did.)
From Library: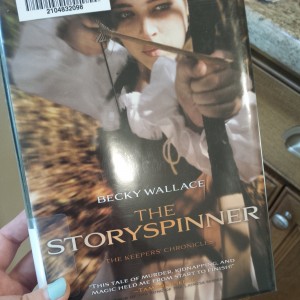 The Storyspinner by Becky Wallace
From Netgalley:
Part Time Cowboy by Maisey Yates
Changing His Game by Megan Erickson
The Girl At Midnight by Melissa Grey
Falling For His Best Friend by Katee Robert
The Fixer by Jennifer Lynn Barnes
Under the Lights by Dahlia Adler
Legacy of Kings by Eleanor Herman
(thank you Harlequin, Entangled, Random House, Bloomsbury and Spencer Hill Press!)
Bought:
My tax refund buys! The Orphan Queen by Jodi Meadows and The Start of Me and You by Emery Lord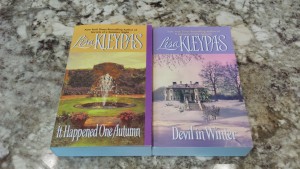 I started the first, Secrets of A Summer Night and already love it so of course had to get the next two: It Happened One Autumn and Devil in Winter by Lisa Kleypas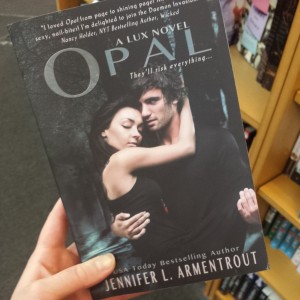 I was ECSTATIC when I found this edition at the store and gasped out loud. I've been looking for this no longer pubbed edition so my series can match for so long. 
Opal by Jennifer L. Armentrout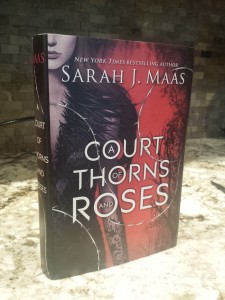 My beautiful, gorgeous, amazing hardcover of A Court of Thorns and Roses by Sarah J. Maas arrived! Rereading this weekend!
Gifted: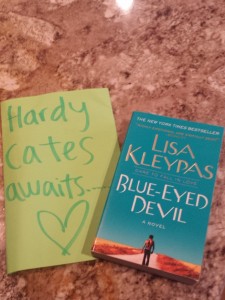 Racquel was so sweet and sent me Blue Eyed Devil by Lisa Kleypas! Look how gorgeous that cover is! I can't wait! Thank youuu!!!
My Secret Sister also gifted me Breaking the Rules by Katie McGarry! (THANK YOU!)
For Kindle:
Betty told me to buy these and I'm excited to get to them!
Alex by Sawyer Bennett
Breakaway by Lindsay Paige
Stealing Third by Marta Brown
#Nerd by Cambria Hebert
And THAT is it for my month and a half long book haul! What new books have you guys added to your shelves lately? Which of the above are you most excited about me getting?
Related Posts