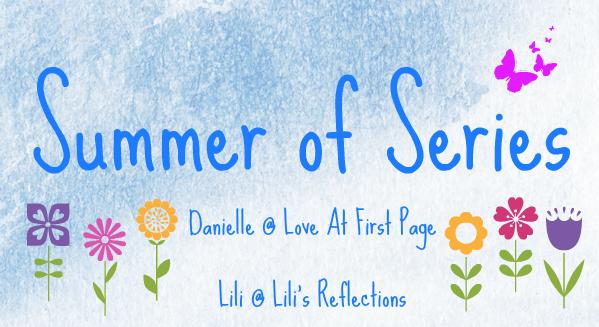 Danielle and Lili are hosting an awesome Summer of Series Challenge! I am super excited to join in! I've been doing Danielle's series a month challenge this year anyway, but this will be fun to join PLUS two birds with one stone! Ha. Basically for this challenge we will be reading a series of at least three books in June, July and August! There are a lot of series that I just haven't gotten to OR waited for more books to come out and then just haven't gotten to it once they were all out. I haven't nailed down which ones I want to read for which month for sure yet because, hi, mood reader here. BUT here are some that I'll be choosing from!
Sweet Evil trilogy by Wendy Higgins
Lumatere Chronicles by Melina Marchetta (I'll reread Finnikin to prep for the next two!)
Anna and the French Kiss trilogy by Stephanie Perkins
The Mara Dyer trilogy by Michelle Hodkin
Daughter of Smoke and Bone trilogy by Laini Taylor
Under the Never Sky trilogy by Veronica Rossi
His Fair Assassin trilogy by Robin LaFevers
The Raven Cycle series by Maggie Stiefvater
Feel free to cast your votes for which ones YOU want me to read the most! I'm mostly curious because who knows what my mood will say when the time strikes, ha.
Which series should I finally read this summer?
Related Posts