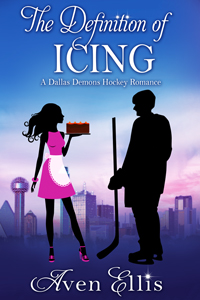 The Definition of Icing

by Aven Ellis
Series: Dallas Demons #2
Published by Soul Mate Publishing on May 27, 2015
Genres: Contemporary, Love & Romance, New Adult, Sports
Format: eARC
Buy on Amazon
Goodreads


Kenley Hunter finally has everything sorted out. Fresh from studying chocolate making in Europe, she's gambling everything on her new business, Confection Consultations.

All Kenley wants in life is people to take her seriously, to see the person on the inside rather than the blonde beauty on the outside. While pursuing her passion of chocolate, Kenley discovered people seek her knowledge. They see past the exterior and fall for the chocolate delights in front of them.

So with work as her focus, Kenley is ready to start her career in Dallas. Men are out of her recipe, because she fears that once they get past her looks, they'll be disappointed in what they find. Kenley decides she's all about the chocolate now.

Or is she?

Because a chance meeting with new Dallas Demon hockey star Nate Johansson might change everything. Sent to Dallas in a blockbuster trade, Nate is somewhere he doesn't want to be, for reasons that have caused him heartbreak on multiple levels. Nate knows he will never trust a woman again after what happened to him in Minnesota.

But when he meets a woman with an intriguing name and a passion for chocolate, Nate isn't so sure about his theory. And he might just learn a definition of icing other than the one used in hockey with Kenley as his guide...
I received this book for free in exchange for an honest review. This does not affect my opinion of the book or the content of my review.

Why Did I Read?
I don't think I'll ever NOT read an Aven Ellis book! Plus, I loved Waiting For Prince Harry so much, I was excited for another Dallas Demons book!
My Thoughts:
Aven Ellis writes the best low-angst, high-swoon, sweet romances! This is the second book in her Dallas Demons hockey series and Nate has officially taken his place as my favorite Aven man. (It is a really close call between him and Deke though…) Anyway, in The Definition of Icing, we meet Nate Johansson. He's new on the Dallas Demons hockey team via a recent trade. Having had his share of heartache, he's not looking for anyone new. Neither is Kenley Hunter. She'd rather focus on her chocolate business and showing people she's smart, capable and more than just a pretty face. However, from a chance meeting, they discover that maybe love hasn't abandoned them.
Firstly, you all know me. I love my sports romances. Secondly, I love chocolate. This was the best of both worlds!! I loved that Kenley is such an intelligent businesswoman, determined to show the world all that she's studied in chocolate making. Read with chocolate handy because this book will make you crave it. Aven has clearly done her research and at the beginning of each chapter we get a cool definition of both a chocolate term and a hockey term. It adds such a fun element to the book as each chapter leading definition plays into the story.
Nate is Mr. Swoony. He's totally sweet, funny and awesome on the ice! And off too, of course. He meshes with Kenley so well and as they see more and more of each other, you can just see how well they click together! I also loved seeing his interaction with Harrison. Firstly, I love when characters reappear in subsequent books so bonus there, and, I really love seeing teammate relationships! It's a special connection.
The secondary characters are also well characterized and I adored all of them! They provide a lot of humor in the story and play a big part in getting these two together.
In Short…
You know those romantic comedies you just want to pop in to relax on a Friday night? This is it! I found myself laughing as I read and just loved seeing these two fall in love. With hockey as a backdrop, you've got an awesome sporty romance that is so sweet already; add in the chocolate aspect and you've got perfection. Curl up with this book, you don't want to miss out on such a fantastic romance!
My Rating: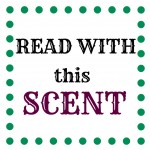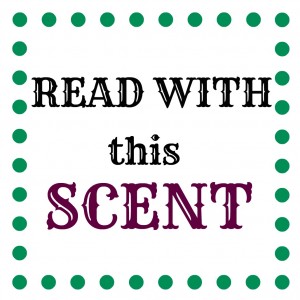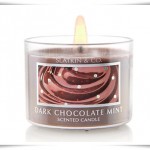 This is pretty much the PERFECT scent to go with this book because the mint smells fresh-ish which sort of reminds of me ice (it just does for me!) and the chocolate!! YUMM. Trust me, this book will have you literally salivating. It's Dark Chocolate Mint from Bath & Body Works!
Related Posts