It's June! To me, that marks summer and I'm so excited for warm weather to start up! June also means UtopYa and I seriously absolutely CANNOT wait to hang out with some of my blogging besties! May was a much better reading month than April and also marks the month where I got sucked into historical romance and realized I loved it! I also watched from afar as so many of my good blogging friends went to BEA and my soul died a little bit wishing I could be there! It's not even the books — it's the people! I wanted to hang out with everyone!! Fingers crossed for Chicago next year! Now, here's what I've read in May and my progress on some of the challenges I'm participating in!
May in Review!
Books Read in May: 9


Audiobooks Listened to in May: 4

Favorites of the month: The entire Wallflower series by Lisa Kleypas!
Challenges Progress So Far!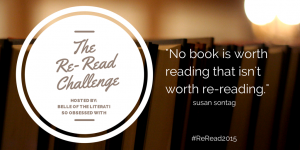 Goal: 18
This month: 0. FAIL. (But I'm currently in the middle of two rereads so there is hope! Haha)
Progress so far: 2/18


Goal: 25
This month: 0. How did I not read any fantasy this month?! I just realized this.
Progress so far: 7/25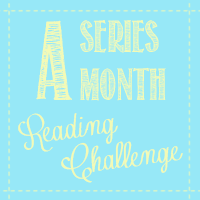 Hosted by Danielle at Love at First Page
Okay so one challenge I did not fail at. I read the Wallflowers series (seriously binged all five books in a week — it's AMAZING) and then to make up for not doing a series in April, I read/listened to The Selection series.
Favorite Things This Month:
Discovering historical romance! Seriously, what have I been missing out on?! I'd love to live in the 1800s… minus the fact I may miss some modern day amenities. Hmm.
I've been a little TV consumed! Dancing With The Stars ended but The Bachelorette just started! I can't help it you guys, I love it. Except now I'll have to shift when I watch it because apparently America Ninja Warrior is now on — AT THE SAME TIME.  Speaking of — any of you all seen Mad Max yet? It's worth the hype!! AMAZING. Loved it.
Disney World and Harry Potter World planning! That's right, we'll be making a trip there in the fall! We've been planning out our stay and it has me SO freaking excited. I know Disneyland like the back of my hand but have never been to Disney World! And Harry Potter World — can we just talk about the fact that I'm going to walk down Diagon Alley and wander Hogsmeade?! I'm definitely going to need to finish my HP reread before then!
That's been my May! What were you guys up to in May? Did you go to BEA?? (If so tell me your top fave BEA book you picked up! If not, will you try for Chicago next year??) Tell me what new books you've been reading and what you've been up to in May! Any summer plans ahead for you?
Related Posts