Danielle at Love At First Page tagged me to do the Burn, Rewrite or Reread tag! I was super excited to do it!
The Rules: 
The rules: there are three rounds, wherein I use a random number picker applied to my "read" shelf on Goodreads for three books, and then decide what I'll do to those three: burn, rewrite, or reread!
Round One: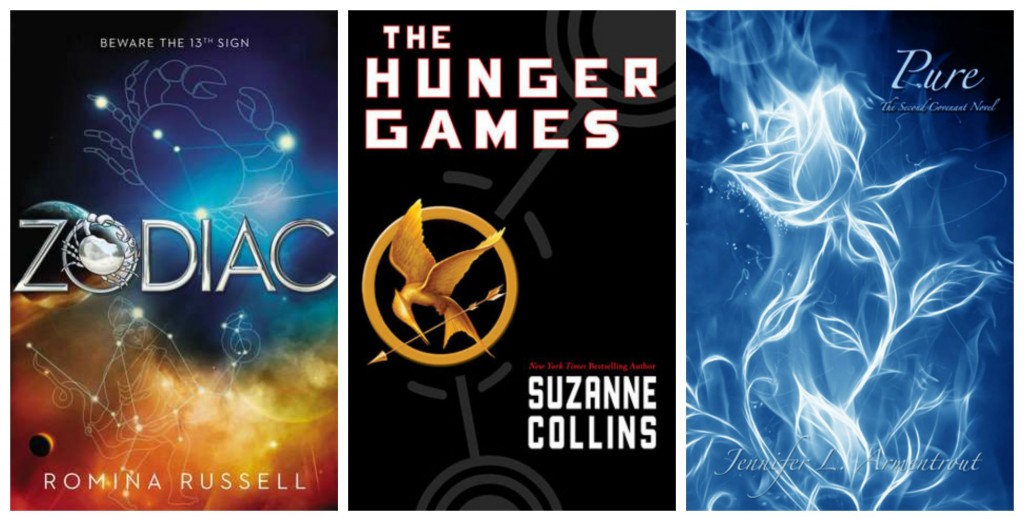 Burn: Zodiac by Romina Russell. I'm sorry, I just really didn't click with this book at all. There was a lot of info dumping and I almost DNFed it. The love triangle was horrible and felt contrived. I won't be continuing the series.
Rewrite: Pure by Jennifer Armentrout. I didn't like how much Seth was in this one. Haha. Sorry, everyone! I'd write less of him in. Yeah, I came to love him in the end but I was highly annoyed at his appearances in this one. I <3 Aiden.
Reread: The Hunger Games by Suzanne Collins. Before I got disenchanted with the series because of the last book, I did really love the first. I thought it was smart and well written and I was completely invested in the characters! I would reread the first again. 🙂
Round Two: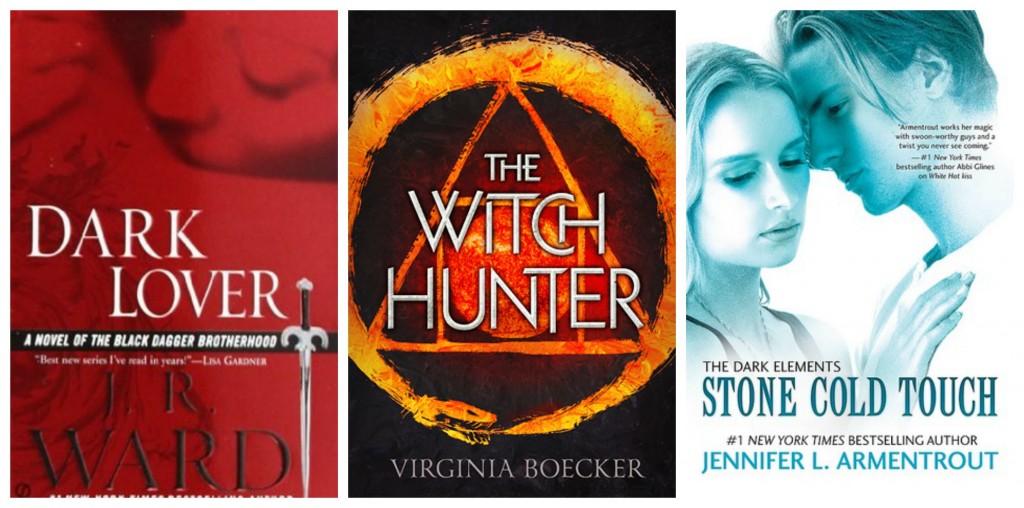 Burn: Stone Cold Touch by Jennifer Armentrout. Sigh. I just got really annoyed with the love triangle. I don't have anything against love triangles per se but I don't like when the MC kisses one and then the other and it just feels like she's leading both of them on. That's unfair. And to be honest, this triangle business in this series started to feel more like publicity rather than story driven to me.
Rewrite: The Witch Hunter by Virginia Boecker. I would definitely rewrite this one because I LOVE the premise! All the elements of things I love – historical fiction, fantasy, witches! I still really enjoyed this one but with some tweaks to make it not as "fantasy light" would make me love it even more!
Reread: Dark Lover by J.R. Ward. I love the Black Dagger Brotherhood series! I'm really behind in reading these series but I'd totally reread this one and swoon over Wrath all over again. 🙂
Round Three: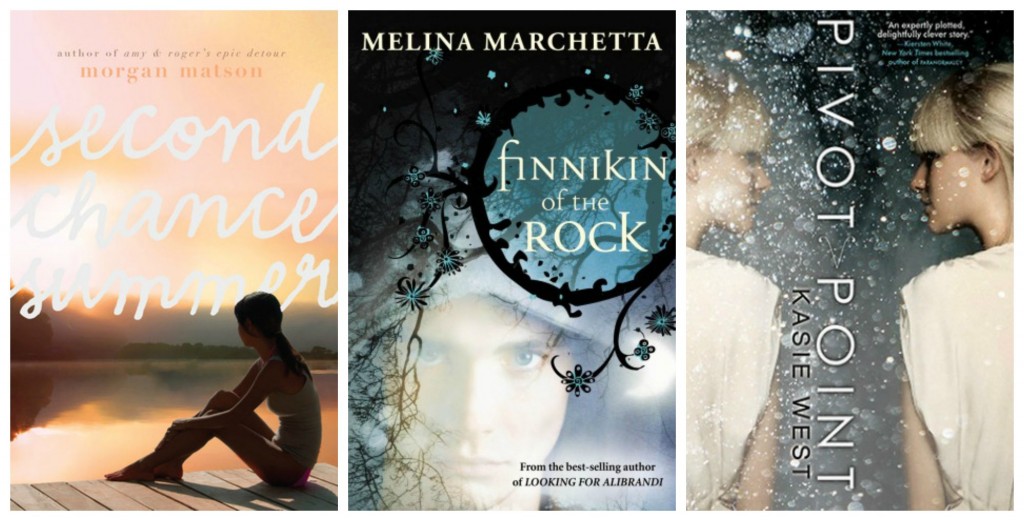 This is super tricky! Firstly, I'm about to reread Finnikin this month. But oh my gosh, I loved all three of these! THIS WAS TOUGH.
Burn: Second Chance Summer by Morgan Matson. This HURTS me to do because I really loved it and I cried my eyes out and oh my gosh, please forgive me. This was just process of elimination.
Rewrite: Finnikin of the Rock by Melina Marchetta. I'm not even sure how I would rewrite it differently. Also I read this years ago so I have very very vague memories of it. (Hence why I'm going to be rereading before continuing the trilogy!) This was basically process of elimination once again because there's NO WAY I would've rewritten Pivot Point.
Reread: Pivot Point by Kasie West.  I LOVED THIS BOOK. The parallel lives and how all the pieces fit together… it was just perfect and amazing. I would definitely reread this again!
People I'm Tagging:
Kaitlin @ Reading Is My Treasure
I'm not sure who else hasn't done this yet so YOU!
Tell me what you thought about my choices! Would you do anything differently?
Related Posts