July in Review!
Books Read in July: 8 7
(actually 7 because Emmy & Oliver was on audio but I made the graphic already so…oops)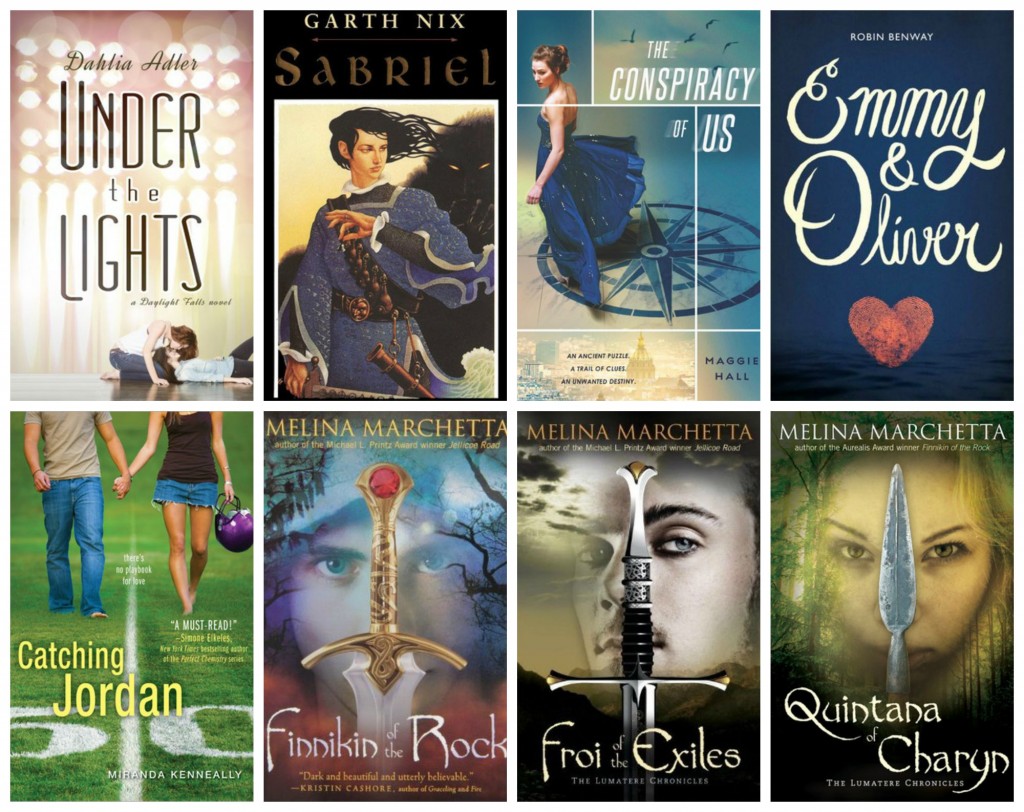 Audiobooks Listened to in July: 3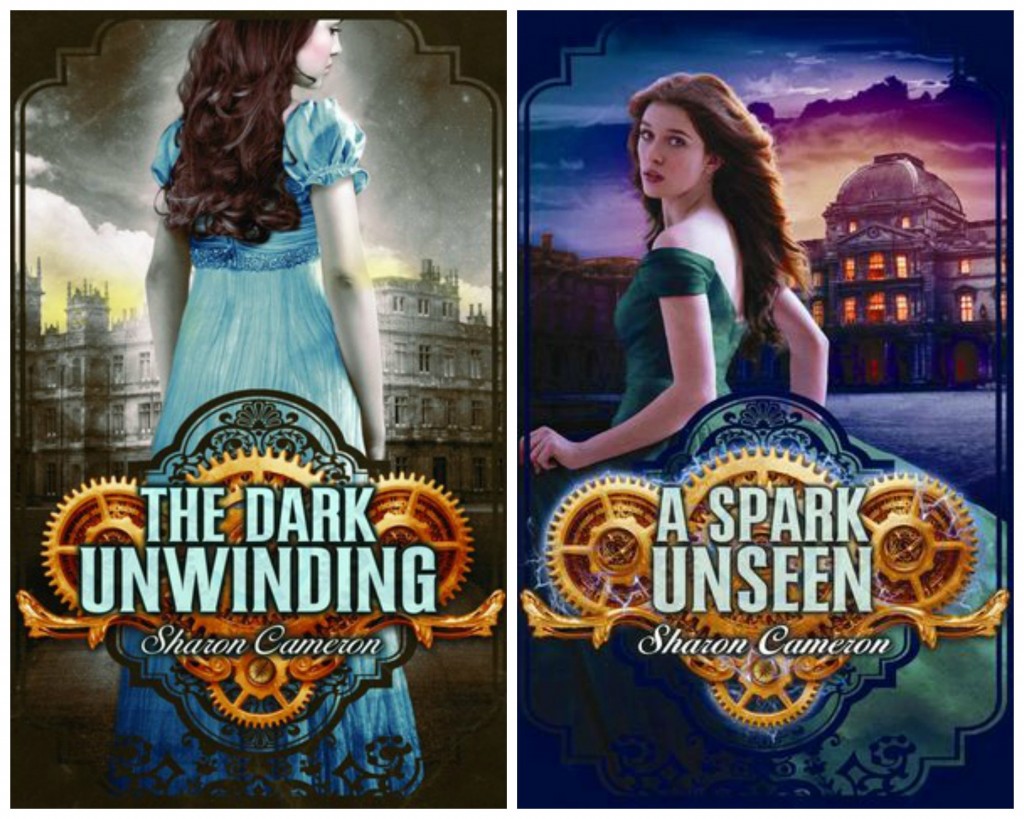 Favorites of the month: I actually loved almost all the ones I read in July! Woohoo!
Challenges Progress So Far!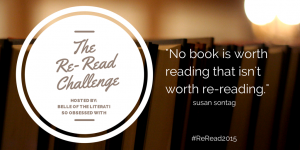 Goal: 18
This month: 2. I reread Sabriel by Garth Nix and Finnikin of the Rock by Mellina Marchetta!
Progress so far: 5/18 (oh man, I need to step this up)


Goal: 25
This month: 4. Sabriel by Garth Nix and then the Lumatere Chronicles trilogy by Mellina Marchetta!
Progress so far: 12/25
I guess the Series A Month challenge overlaps with the Summer of Series challenge! Danielle at Love At First Page is also hosting Summer of Series along with Lili at Lili's Reflections!
For July I did the Lumatere Chronicles series! Oh. my. goodness. You guys all need to read this series if you haven't already. It's just so epic and amazing. It features some of the most well developed characters I've ever read and has so many perfect ships. There's honor and passion and heartbreak and war and hope and everything in between. <333
Favorite Things This Month:
ONE DIRECTION CONCERT! I love One Direction! There were a lot of screaming teen girls… but let's be honest, I totally fangirled and screamed too. 😉 We actually had pretty good seats! (I'd just die if we had those for a Seahawks game — 50 yd line, a few rows up! I MEAN WHAT. Can I have squatting rights to those seats? 😉 haha)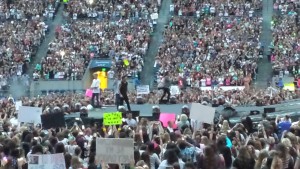 (this is zoomed but see how great these seats are!!)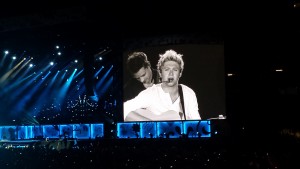 (Niall is my FAVORITE <3)
It was so much fun seeing them in concert! I obviously went all decked out in 1D gear and still have like two sheets of temporary 1D tattoos. I need to find a time to wear them again, haha!
My dad was in town and we got to hang out quite a bit! We went to see Jurassic World and also Ant Man! I really enjoyed Jurassic World and looove Chris Pratt! There were a few plot holes but eh, I ignored it. Ant Man was SO good, I loved it! It was hilarious and I was cracking up at so many parts. So excited to see Ant Man get incorporated in the future Marvel films! One of the funniest incidents while I was hanging out with my parents was when we went to this arcade outside the theater to kill time before the movie. We played that basketball shooting game and decided to see who could get the most points. My mom was indignant when she lost to my dad by 1 point and claimed it didn't count and she wanted to try again to beat him. Ladies and gentlemen… THAT is where my competitive streak comes from!
I got to go see Wicked with one of my friends! It's actually the third time seeing this musical because I just LOVE it so. It's one of my favorites and if you ever get a chance, go see it! I love the story with all my heart. (And it's like 1000x better than the book. Trust me.) I ADORE Idina Menzel and I do love the original cast soundtrack <3
How was your July? Have you been on any trips? Enjoying summer? Tell me what you've been up to and what your favorite things are from July and your favorite reads!
Related Posts