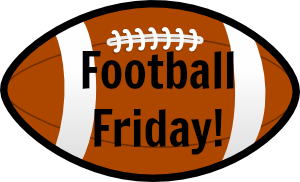 It is that time of year again and I could not be any more excited!! FOOTBALL SEASON. That's right, the best season of the year is once again upon us — I have only been anticipating it since the Super Bowl. 😉 And with the return of football season, my Football Friday feature also returns! Last year, I got super busy and it trailed off but fret not, it is back and here to stay!
What is Football Friday, you ask? And what if you don't like football? DON'T LEAVE YET. There will be book talk too! Last year I was inspired to start this because I was so excited to have book friends who love football too and loved talking football with them! Basically, each week I'll feature a player. There will be a "football lite" section with a brief intro about him and why I chose to feature him. For those die-hard fans, I'll also have a "football fanatic" section where I'll have a discussion about the player!
To bribe non-football fans, I'll have a weekly football hottie picture (because football pants, am I right?) and I'll also feature a sporty book I've enjoyed!
You all ready for this?? I'll be kicking off this season of Football Friday with Marshawn Lynch!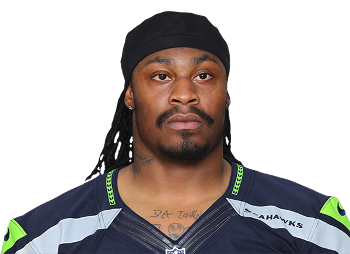 Football Lite:
Position: Running back
Team: Seattle Seahawks
Why did I pick him? I'm a huge Seahawks fan so I had to choose a Seahawks player to start this season off right! (Don't you worry, I won't be only featuring Seahawks players 😉 haha)
Marshawn is such a character. He's a little different and a little interesting but loves his team and teammates and plays hard. He's known to be a bit media-shy so you may have heard him uttering "I'm just here so I won't get fined". Haha. Fans like to refer to him as Beastmode because he is a BEAST. He barrels right through people!
Fans like to "feed the beast" by raining his favorite candy, Skittles, down on him. He really really likes Skittles. He even got fined by the NFL for wearing shoes with Skittles on them. Earlier this year, he jumps into a tub of Skittles on Conan O'Brien.
The guy just likes Skittles! Can you blame him? 🙂
Football Fanatic:
Marshawn was drafted 12th overall in 2007 by the Buffalo Bills. I think it's really interesting he started out playing with fellow RB Fred Jackson and now, his buddy has joined him here in Seattle after the Bills released him a few weeks ago.
Marshawn played for the Bills for three seasons before being traded to the Seahawks and we have loved him ever since. 🙂 He truly is a beast! In the last four seasons, he's gotten double digit TDs! And he just bowls through people. I love watching him play!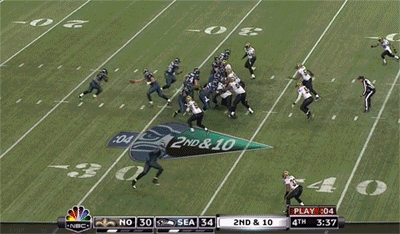 The above gif is from the 2011 playoff game against the Superbowl reigning champions, the Saints, where the Seahawks actually somehow scraped into the playoffs with a losing record. (We beat the Saints!) This amazing 67 yard touchdown run is fondly remembered as the Beast Quake because the fans celebration was so loud we registered on the seismograph!
Discuss: There's lots of talk about Marshawn declining because of his age and also after the wear and tear of so many seasons with so many touches. What do you think? Seattle's O-line has also looked pretty shaky in the preseason. Will they be able to pull it together?
Football Hottie of the Week: 
Jordan Cameron, TE, Miami Dolphins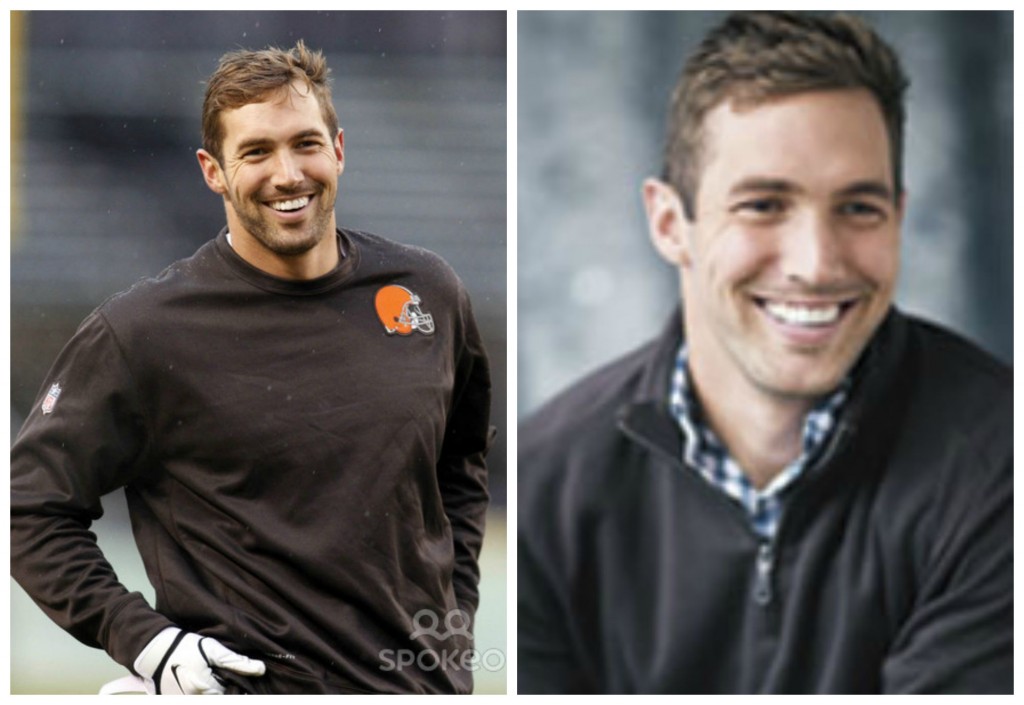 Game to Watch For:
Giants vs Cowboys! 
First Sunday Night Football of the year starts off with a bang! This rivalry game should be fun to watch. On the Giants we have Odell Beckham, who had a fantastic rookie year last season, but the Cowboys also have Dez Bryant, one of the most dominant receivers in the NFL. What will happen?? I'm so excited to watch. 😀
Sporty Book Spotlight: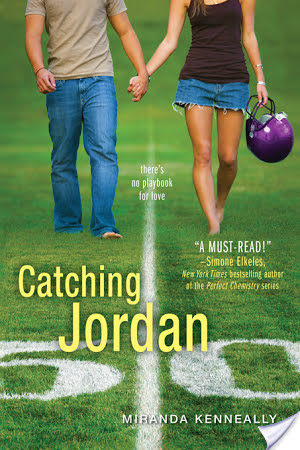 Catching Jordan by Miranda Kenneally 
What girl doesn't want to be surrounded by gorgeous jocks day in and day out? Jordan Woods isn't just surrounded by hot guys, though-she leads them as the captain and quarterback of her high school football team. They all see her as one of the guys and that's just fine. As long as she gets her athletic scholarship to a powerhouse university.

But everything she's ever worked for is threatened when Ty Green moves to her school. Not only is he an amazing QB, but he's also amazingly hot. And for the first time, Jordan's feeling vulnerable. Can she keep her head in the game while her heart's on the line?
For some reason I hadn't read any of Miranda Kenneally's books until this year! What a mistake because oh my gosh, I loved Catching Jordan. I absolutely loved all the football talk. Also her and Sam Henry! <3 My heart just melted. If somehow you also haven't read this yet, I strongly urge you to check it out!
Talk to me. Thoughts about hottie of the week? What about my game to watch? Who will you be rooting for? What do you think about Marshawn and his eccentricities? I love it!
Related Posts