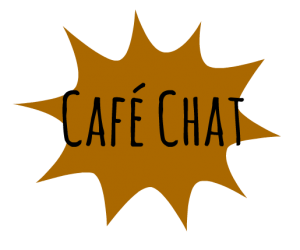 Have you guys had a series or book that really impacted you or shaped your childhood? I was thinking about this the other day as I'm rereading the Harry Potter series and am curious if anyone else has had a similar IMPACTING book/series.
The series that shaped my childhood and is still a force in my life, to this day, is the Harry Potter series. This series is so much more than a children's series. No. It speaks of friendships and bravery, loyalty and love, resilience and sacrifice, grief and forgiveness.
I started rereading the series this year. I hadn't reread since I reread all the prior books before the release of the 7th. That's eight years ago. I was obviously overdue for a reread. I dug them out of a box at my parent's house and brought them home to read. When I cracked open The Sorcerer's Stone, I just stuck my face in the pages and breathed in deeply and it smelled like my childhood! Call me crazy, I don't care, but it does. And when I started reading? It was like coming home. I felt so comforted being back at Hogwarts, seeing Harry and Ron and Hermione become friends, meeting the Weasley's, being introduced to all the magic of Harry Potter once again. The feeling that Harry gets every year, getting off the Hogwarts Express after summer break and coming back to Hogwarts? I was getting it.
I literally grew up with Harry Potter. I read it when I was 11 (and so was Harry!) I remember vividly when I first picked it up. My mom bought me the first book at Costco and I devoured it. The next two were also out at the time I think because I remember I made her go back and buy them and I promptly whipped through them and had to have agonizing waits for the rest of the series. My sister would preorder them for me on Amazon and it'd get delivered to my door and I'd sit and read them THAT day. (I never went to any midnight release parties because I didn't have anyone to go with!) I can remember where I was during EACH release! I remember when The Order of the Phoenix came out, my family and I were on a road trip to California. Now… I can't read in the car. I get hopelessly carsick and it's really really bad. But I tried to read anyway. (Then I got really sick.) The release of The Deathly Hallows came during the summer I was working as a camp counselor. Therefore… I didn't have time to read. I had basically a one hour break each day and I'd spend it holed up in the staff kitchen, reading. Of course, we were getting campers each week talking about the book and I was TERRIFIED of being spoiled. So I did the reasonable thing, of course. I threatened them all with week long clean up duty if they so much as breathed a character name to me. And that is how I somehow went unspoiled. (Thank the lord, I would've been pissed otherwise!)
I was 11 when I started and 18 when I finished and I feel so incredibly lucky to have actually grown up with Harry and Ron and Hermione (and Fred and George and Hagrid and Dumbledore and Sirius and…the list can go on and on.) I grew up experiencing their adventures, their heartaches, their joys, their fights, their makeups, their battle for good. They were like my friends, the Weasleys were like my family. Each character is so near and dear to me and the stories are truly magical in that I'll never forget them. And this series isn't just another fantasy series. I think it really emphasizes how important true friendships are and how strong love can be. These characters show such.. determination and strength and bravery and loyalty.
I think it's really interesting rereading this series as an adult. I'm not entirely sure why, but it is way more emotional. (This is coming from someone who, upon finishing The Deathly Hallows, sat on the floor of the staff kitchen and cried.) I'm not sure if this is because I've had this attachment to these characters for so long or if they just seem so real to me, or what, but I just finished rereading The Goblet of Fire and I'm devastated. I remember being sad as a kid but man. This is hitting me hard.
This series is more than magic and good and evil. This series is also realistic. Good people don't always win and bad people don't always get punished. Sometimes someone who is good and brave and smart will die, suddenly, unexpectedly and unfairly. I honestly think J.K. Rowling taught so many lifelong lessons in this series and I can't even enumerate them all, I can only point you to Albus Dumbledore and these books and tell you to read if you haven't.
This series has played such a big part in my life growing up! And it continues to have a special place in my heart, always. I will always love this series, so, so much.
What is a series that has shaped you? Did you have a series growing up that impacted you? Did you also grow up with Harry Potter? I like to think that those of us who did share something special.
Related Posts