This month was a slightly slower month on the blog, but I was gone for vacation for a week. Here's what happened this month!
October in Review!
Books Read in October: 7
Audiobooks Listened to in October: 2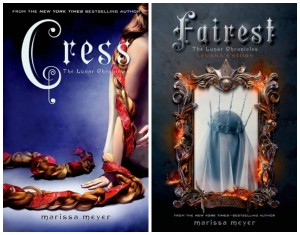 Favorites of the month: My Harry Potter reread! Also loved Cress on audio — I can't wait for Winter!
Challenges Progress So Far!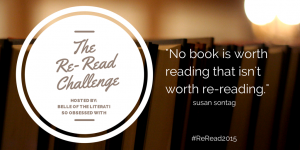 Goal: 18
This month: 3. Finished my Harry Potter series reread! It was perfection! 🙂
Progress so far: 14/18


Goal: 25
This month: 5. The last three Harry Potter books, Walk On Earth A Stranger, Mistborn.
Progress so far: 25/25 — COMPLETED!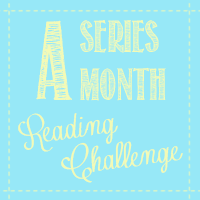 A Series A Month is hosted by Danielle at Love At First Page.
So last month I said I'd finish the Mistborn trilogy as well as another series for October. Weeell. I'm counting the Lunar Chronicles as one of the two series for Sept and Oct but I still haven't finished the Mistborn trilogy! Those books are HUGE, okay? I'm getting there. And I'll also do another series for November. 🙂
Favorite Things This Month:
All of it can be summed up by saying Disney World and The Wizarding World of Harry Potter! I've been to Disneyland plenty of times but this was my first time going to Disney World and it was amazing! I ate a lot of churros there. It is truly the happiest place on earth!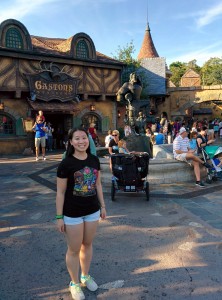 I had reread all the Harry Potter books prior to the trip and it was amaaaaaazing to go see Hogsmeade and the Hogwarts castle and Diagon Alley! The atmosphere is perfect and they just did such an amazing job with everything! I loved the Forbidden Journey ride but I did freak out and scream my head off because NO ONE told me about the SPIDERS on that ride. The Dragon Challenge coaster was SO much fun. I got a butterbeer at the Hog's Head, felt like Harry when he first sees wizarding food for the first time in Honeydukes and I wanted SO BADLY to buy a Ravenclaw robe and a wand. (The next time I go, I have already decided I AM in fact buying a wand and a robe.)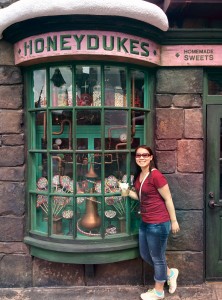 The ice cream at Florean Fortescue's was SO GOOD. I went with the butterbeer soft serve. YUM. I also tried a Fishy Green Ale (minty/creamy soda with blueberry boba — very interesting) and an Otter's Fizzy Orange Juice (really good, with a cinnamon sugar rim!). So many other things I wanted to try though! The pumpkin juice and a bazillion other ice cream flavors I wanted to try! Anyway, they really made the world come alive and it made me wish once again, so desperately, for it all to be real. Like, hello major book hangover after rereading them all, and then having to leave the world behind. So of course, I got the whole bluray movie set and am going to watch them all.
Disclaimer: I've only ever seen the movies once, when they first came out in theaters and did not like them because I think I had such high expectations. However, I think I can watch them for what they are now and enjoy them. Also I just want need to be in the world a little bit longer.
How was everyone else's October? Did you do anything for Halloween? What were some of your favorite reads?
Related Posts