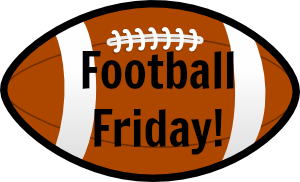 What is Football Friday, you ask? And what if you don't like football? DON'T LEAVE YET. There will be book talk too! Last year I was inspired to start this because I was so excited to have book friends who love football too and loved talking football with them! Basically, each week I'll feature a player. There will be a "football lite" section with a brief intro about him and why I chose to feature him. For those die-hard fans, I'll also have a "football fanatic" section where I'll have a discussion about the player!
To bribe non-football fans, I'll have a weekly football hottie picture (because football pants, am I right?) and I'll also feature a sporty book I've enjoyed!
This week I'll be featuring Dion Lewis! 
Football Lite: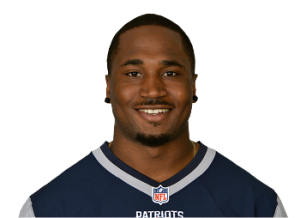 Position: Running back
Team: New England Patriots
Why did I pick him? So why in the world did I pick a Patriots player?? Haha. Well, I actually really like Dion because he's such a great player! He not only excels at rushing but has a great impact in the receiving game! But besides his talent as a player, he also shares a bookish love with me — he loves Harry Potter! It made me really happy when I found that out. 🙂 Check out the video! I found it entertaining.
Football Fanatic:
Dion was originally signed by the Philadelphia Eagles in the 2011 draft. He was then traded to the Browns in 2013, but unfortunately missed the season due to injury. He signed with the Colts the following year but was released. Then, he was signed by the Patriots and this season, after two years of not playing, he played in his first game in September and did fantastic. He currently has a two year contract with the Patriots. I was so sad when he tore his ACL a few weeks ago. I'm wishing him the best in his road to recovery!
Football Hottie of the Week:
Alex Smith, QB, Kansas City Chiefs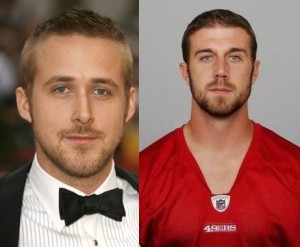 Okay, how much does Alex Smith look like Ryan Gosling?! I think it's uncanny.
Game to Watch For: 
Green Bay Packers vs Minnesota Vikings
It's a division game and it'll be interesting to see if Green Bay bounces back from its past few weeks of lackluster play! Also, the Vikings are 7-2! They have a better record than Green Bay! It's crazy!
Sporty Book Spotlight: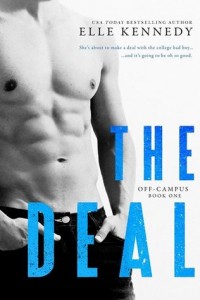 She's about to make a deal with the college bad boy…

Hannah Wells has finally found someone who turns her on. But while she might be confident in every other area of her life, she's carting around a full set of baggage when it comes to sex and seduction. If she wants to get her crush's attention, she'll have to step out of her comfort zone and make him take notice…even if it means tutoring the annoying, childish, cocky captain of the hockey team in exchange for a pretend date.

…and it's going to be oh so good.

All Garrett Graham has ever wanted is to play professional hockey after graduation, but his plummeting GPA is threatening everything he's worked so hard for. If helping a sarcastic brunette make another guy jealous will help him secure his position on the team, he's all for it. But when one unexpected kiss leads to the wildest sex of both their lives, it doesn't take long for Garrett to realize that pretend isn't going to cut it. Now he just has to convince Hannah that the man she wants looks a lot like him.
I absolutely loved this new adult novel! It's everything I love about new adult and plus, I loved the hockey aspect as well! Hannah is hilarious and Garrett is… can I put a heart-eyes emoji here and leave it at that? This is seriously one of my favorite NA reads this year and I highly urge you to check it out if you haven't already!
How much did you guys enjoy Dion Lewis talking about Harry Potter?? So awesome. What game are you looking forward to this week? Are you interested to see if the Vikings can take down the Packers? Have you read The Deal? And if so, are you excited for Dean's upcoming book?!
Related Posts