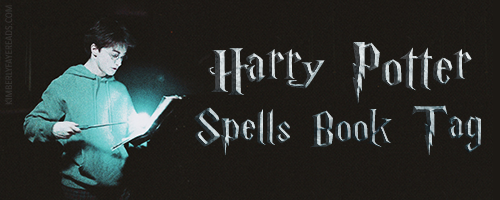 I was so excited to see that Kim had come up with a Harry Potter book tag! Harry Potter is one of my favorite series EVER and after my recent reread and obsession (I will never stop wishing an owl will come with my admission letter), I couldn't have been more excited to do this tag! Thanks to Jessica and Kelly for tagging me!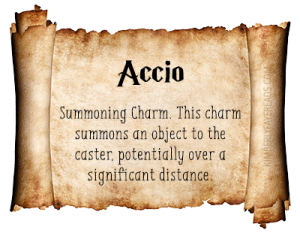 AN UPCOMING RELEASE YOU WISH YOU COULD GET YOUR HANDS ON RIGHT NOW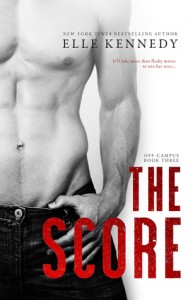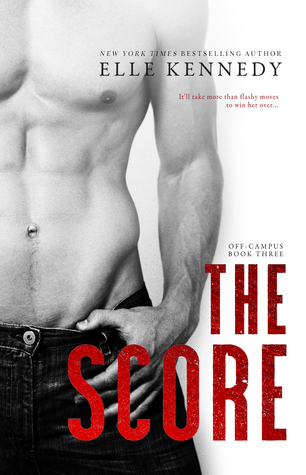 The Score by Elle Kennedy
I'm super looking forward to Dean's story! I have to admit I'm a liiittle sad that the MC is Allie since I liked her with her boyfriend but we'll see!
FAVORITE SERIES STARTER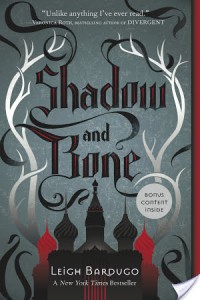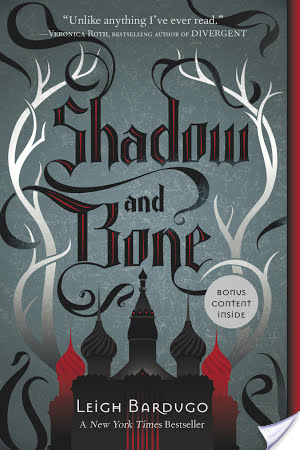 Shadow and Bone by Leigh Bardugo
This is one of my favorite fantasy series and I loved seeing the world set up and being introduced to amazing characters in this first book!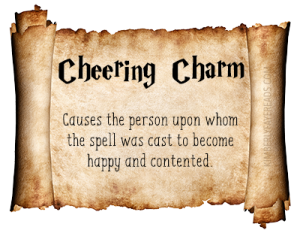 A BOOK THAT GAVE YOU ALL THE WARM FUZZIES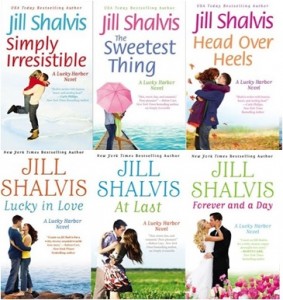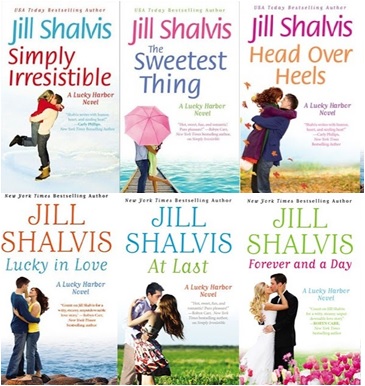 The Lucky Harbor series by Jill Shalvis
I've shown the first six in the series. I love this series! The romance gives me all the warm fuzzies every time and I love this small town!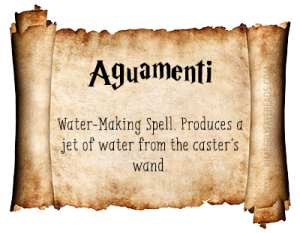 A BOOK THAT MADE YOU UGLY CRY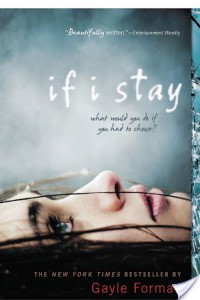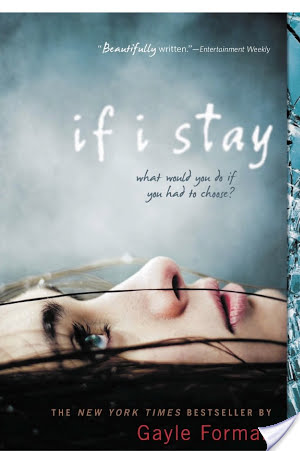 If I Stay by Gayle Forman
Full on sobbing with this book.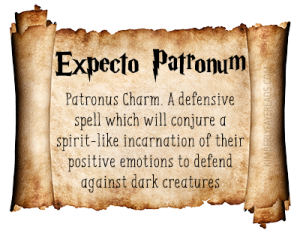 BOOKISH HERO OR HEROINE YOU WANT AROUND TO PROTECT YOU IN REAL LIFE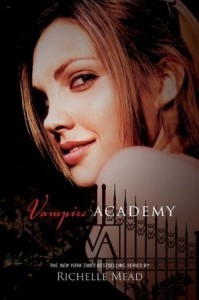 Rose Hathaway! She is badass and I know she'd be the best at protecting me. Plus, she's so awesome and hilarious, I'd love to have her be my BFF too!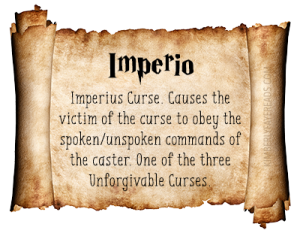 A BOOK YOU WISH YOU COULD MAKE EVERYONE READ BECAUSE YOU LOVED IT SO MUCH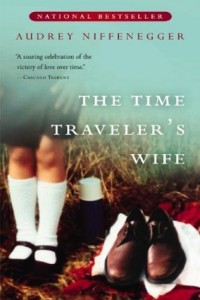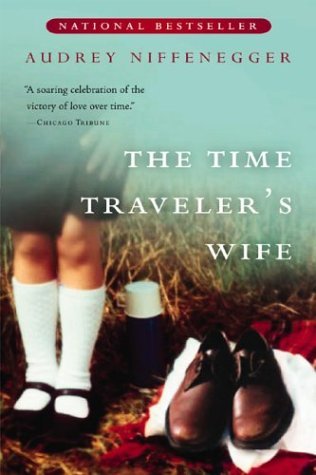 The Time Traveler's Wife by Audrey Niffenegger
I've reread this countless times and yes, I sob every time, but oh my gosh, it's SO good and one of my all time favorites. EVERYONE should read it.
A BOOK OR SERIES YOU WISH NEVER ENDED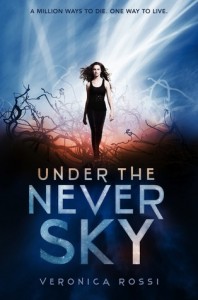 The Under the Never Sky series by Veronica Rossi
I was SO sad after finishing the last book! I just wanted more! Can we get a Roar book??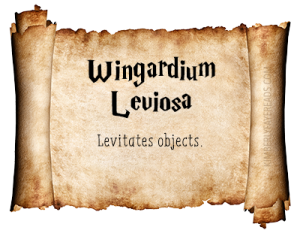 A BOOK WITH AN UPLIFTING ENDING OR MESSAGE
I totally blanked on this one. Suggestions?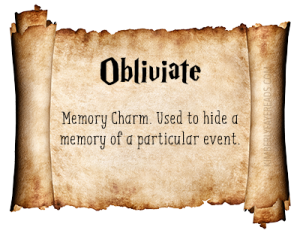 A BOOK YOU WISH YOU COULD FORGET YOU EVER READ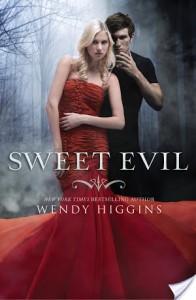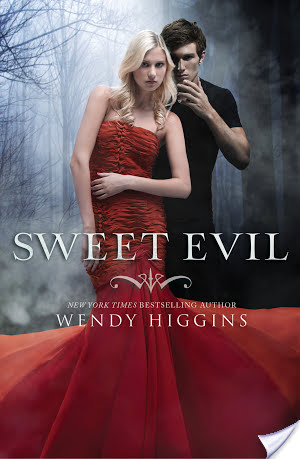 Sweet Evil by Wendy Higgins
Oh, goodness. I listened to most of this one and I even wish I could scrub out the voice that goes with it because I just couldn't stand the MC who was sooo whiny and I had about a negative number of swoons from Kaidan Rowe. Sorry.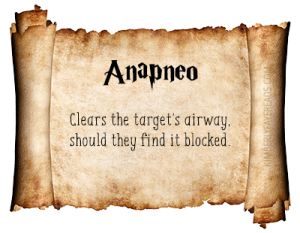 AN AUTHOR WHOSE BOOKS ALWAYS GET YOU OUT OF A SLUMP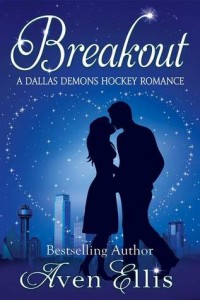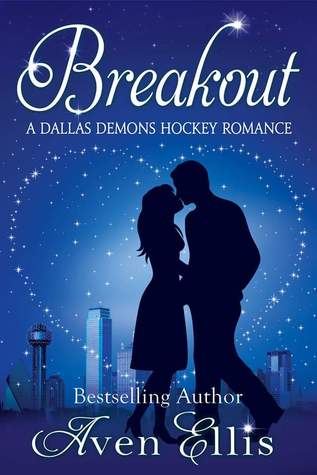 Breakout by Aven Ellis
Slump? No problem. I just have to pick up something by Aven and her sweet, funny (and sporty) romances with swoony leads gets me right out!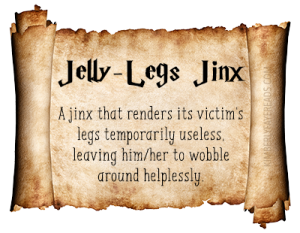 A SWOON-WORTHY HERO OR HEROINE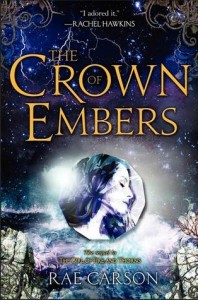 Crown of Embers by Rae Carson
LORD HECTOR, COMMANDER OF MY HEART. Like I can't even describe to you how much I love Hector. I need to reread this series and love him some more.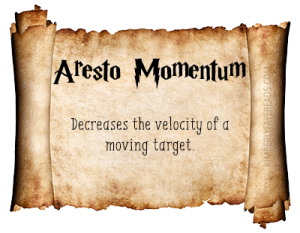 A BOOK THAT CAUSED YOU TO STOP DOING ALL OTHER THINGS UNTIL YOU FINISHED IT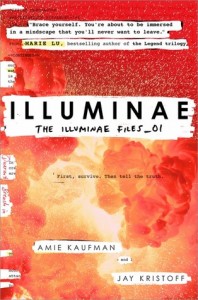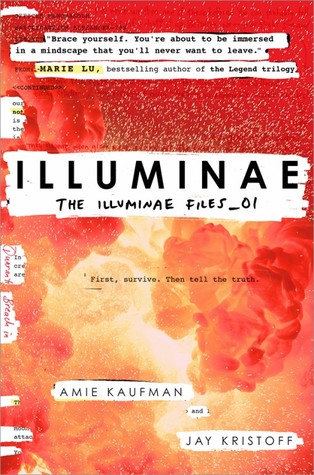 Illuminae by Amie Kaufman and Jay Kristoff
I read this in one sitting!! There were just so many things happening and I was riveted and then scared and then anxious and basically just clutched the book and read feverishly until I was done. Book 2, please?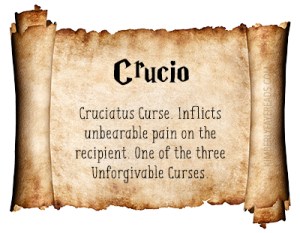 A BOOK THAT WAS PAINFUL TO READ (FOR WHATEVER REASON) OR BROKE YOU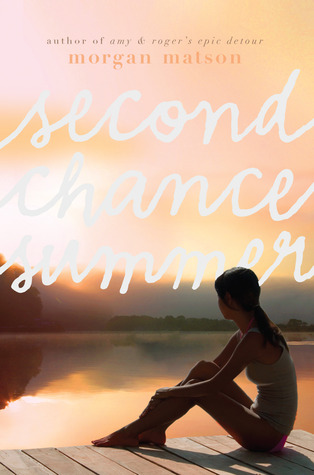 Second Chance Summer by Morgan Matson
The subject matter plus being a daddy's girl made this one a definite emotional read!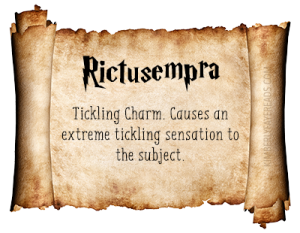 A BOOK THAT HAD YOU LAUGHING OUT LOUD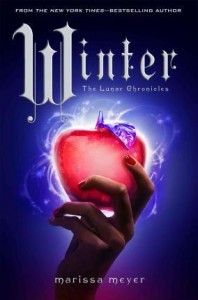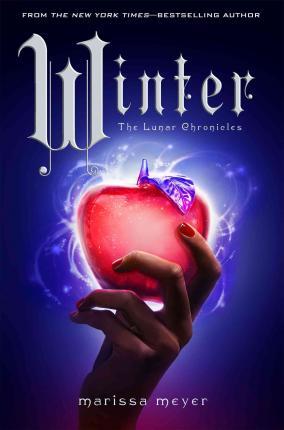 Lunar Chronicles by Marissa Meyer
It doesn't matter what's happening. Situations can be dire. Bad things may be happening. But throughout this series, Marissa puts in SO much humor and I LOVED that. Iko cracked me up on a regular basis and Thorne's one liners always made me laugh! I listened to the whole series on audio and I would totally laugh out loud and then turn around and message Rebecca about a funny line. It's the best!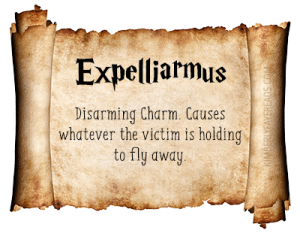 A BOOK THAT MADE YOU WANT TO SEND IT (OR YOUR EREADER) FLYING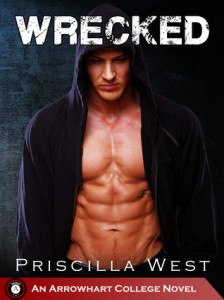 Wrecked by Priscilla West
This was just bad and there were scenes that made me go wtf and want to chuck away my kindle.

A BOOKISH WORLD YOU WISH YOU COULD VISIT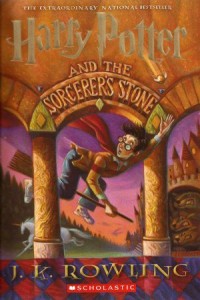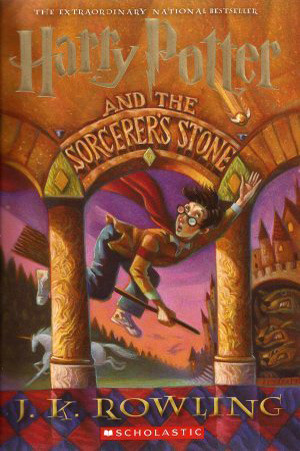 Hogwarts! 
Hogwarts will always be my home. I guess in a sense I've "visited" since I recently got to go to the Wizarding World of Harry Potter, but can I legit live in that world? It's just my favorite.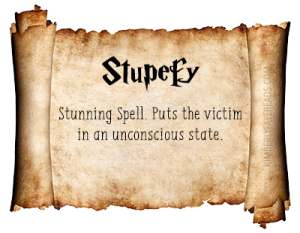 A BOOK WITH A SHOCKING TWIST OR ENDING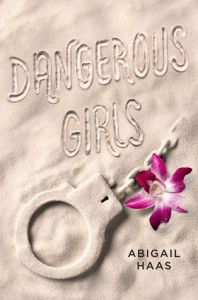 Dangerous Girls by Abigail Haas
I literally gasped out loud and turned the pages back and then reread whole sections of the book. This is one of my favorite thrillers because it just KEEPS YOU GUESSING. Amazing!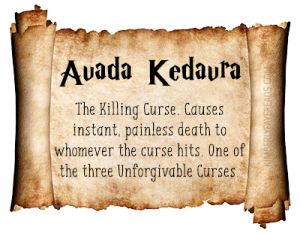 A CHARACTER DEATH THAT DESTROYED YOU
I'll never get over it. I mourned for a week when I first read it and I still sob every time. I was in denial and told anyone who'd listen that he wasn't REALLY DEAD, IT WAS JUST A CURTAIN, DAMNIT, and held onto that belief til the bitter end. Excuse me while I go cry again.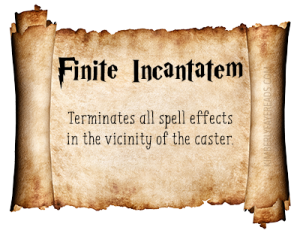 BEST SERIES CONCLUSION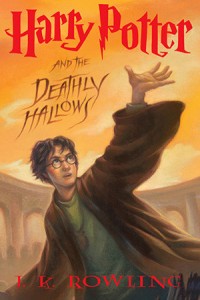 "All was well."
Perfect words to end a perfect series. It was the best ending and while I was so sad that it was over, I was immensely satisfied and just brimming with love at this whole series and world and characters! So, while I am excited about the Cursed Child news, I couldn't help being a liiittle "ehhh" about it because the ending was perfect! ALL WAS WELL! It's tough because ohh more Harry Potter! But at the same time ahhh, it was a great ending as it was!
Okay, I tag:
And anyone else who loves Harry Potter!
Related Posts