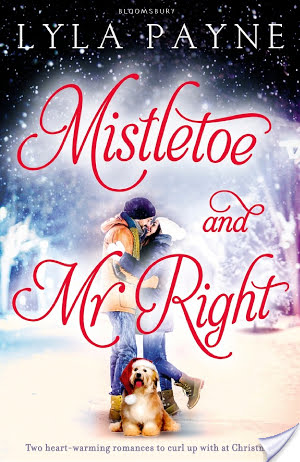 Mistletoe and Mr. Right

by Lyla Payne
Published by Bloomsbury Publishing on November 5th 2015
Genres: Fiction, Holidays, Romance, Contemporary, New Adult, Romantic Comedy, Religion, Christmas & Advent, Travel, Europe, Ireland, General
Pages: 254
Format: Hardcover
Source: Publisher
Buy on Amazon
Goodreads


In Mistletoe and Mr Right, Jessica (not Jessie) takes a flying leap and follows her boyfriend home for the holidays for Christmas break, sure that Ireland will provide the perfect backdrop to the beginning of their happily ever after. But it turns out his family – and his gorgeous ex-girlfriend – don't feel the same way, and the only person making the trip worthwhile is the local farmhand, who has a way of showing up when Jessica needs him most ... and least.
The holiday high jinks continue in Sleigh Bells and Second Chances, when Jessica's best friend makes her own way across the pond! Christina Lake does not want to be away at Christmas, but it's her duty to babysit one of London's hottest bands at their last-minute concert on Christmas Eve ... even though she had a fling with Harry, the band's lead singer, that never officially ended. Now forced to reconnect, Christina is starting to think that maybe London is exactly where she's supposed to be to get the perfect New Year's kiss – at least until she finds out that he's been lying the whole time. Can Harry find a way to prove himself before the clock strikes twelve? Or will the New Year ring in a new romance?
Lyla Payne wraps up two perfect holiday novellas, ties them with a ribbon of romance, and tops them with a light dusting of snow. Perfect to curl up with under the tree. Just add hot cocoa!
I received this book for free in exchange for an honest review. This does not affect my opinion of the book or the content of my review.
My Thoughts:
Now that it's December and Christmas is mere weeks away, it's the perfect time to curl up with some fun holiday reads! It just seems like the perfect type of read to reach toward after setting up the tree and curling up by the fire (preferably with hot cocoa!) Mistletoe and Mr. Right definitely hits the spot!
The book is technically two novellas, Mistletoe and Mr. Right and Sleigh Bells and Second Chances compiled into one finished copy which is fantastic because the two main characters are friends and I enjoyed seeing both their stories!
In the first, Jessica decides to spring a surprise trip to Ireland to surprise her boyfriend for Christmas. I really love when stories take place abroad, in places I long to visit, so I just adored the setting. I loved seeing this little Irish town during Christmastime. However, this surprise trip isn't really working out for Jessica. Her presence isn't that well received by her boyfriend's family and it's clear that perhaps she and Brennan weren't exactly on the same page.
I'll be honest — Jessica drove me a bit nuts to begin with because she is so obsessed with this perfect "plan" for her life and she's only 20. There are reasons, sure, but I just wanted to shake her! The upside to this is that Grady, a family friend of Brennan's and the stable hand there, helps her figure things out. It was a really cute novella and I really enjoyed all the moments with family and the little nods to Irish traditions. Also, there's this goat that seriously makes the story. 🙂
In the second novella, Jessica's college roommate Chris is heading to London on a job with her internship to work PR with a popular band. It sounds like a dream job, but Chris has history with the lead of the band. I really love second chances romances. So this was right up by alley and I loved seeing the flashbacks and then seeing them now. There's obviously a lot of growth for both of them in the last few years but it doesn't erase the fact that they had such a strong, one-of-a-kind connection. There's also a storyline with her dad and new stepfamily and I really enjoyed seeing that dynamic unfurl too!
I loved the family aspect there because I see the holidays as being so family centric. I think with all novellas it's hard to balance everything so things don't seem rushed but I thought Chris' family plot line was done so well alongside her reconciliation with Cary. I just really loved her and Cary together and also loved the secondary characters of Chris' step sisters. It's also fun because we get to see a bit of Jessica and Grady in it, too!
In Short…
If you're looking for some cute holiday reads, Mistletoe and Mr. Right has you covered! I think these novellas are perfect for December!
My Rating: 1/2
About the Author: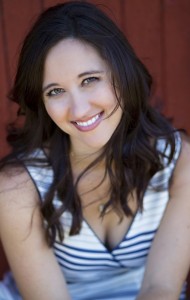 Lyla Payne is the USA Today bestselling author of the Whitman University series, the Lowcountry Ghost books, and the holiday novella Mistletoe and Mr. Right. She graduated from Texas Christian University with a degree in film but no desire to tackle Hollywood, and made it through three quarters of an M.A. in ancient history before writing took over. She lives in the Midwest with her two dogs, two cats, and the characters in her head. Find her online at lylapayne.com and on Twitter: @Lyla_Payne.
Tour Schedule:
Related Posts