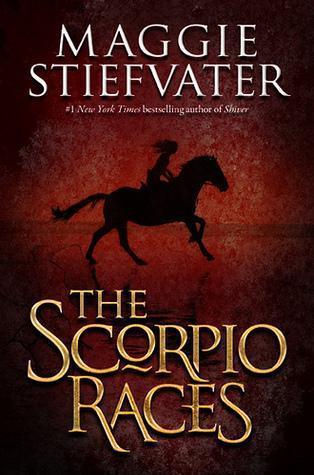 The Scorpio Races

by Maggie Stiefvater
Published by Scholastic Press on October 18th 2011
Genres: Young Adult, Fantasy & Magic
Pages: 409
Format: Audiobook
Narrator: Steve West
Length: 12 hours, 6 minutes
Source: Library
Buy on Amazon
Goodreads


It happens at the start of every November: the Scorpio Races. Riders attempt to keep hold of their water horses long enough to make it to the finish line. Some riders live. Others die.
At age nineteen, Sean Kendrick is the returning champion. He is a young man of few words, and if he has any fears, he keeps them buried deep, where no one else can see them.
Puck Connolly is different. She never meant to ride in the Scorpio Races. But fate hasn't given her much of a chance. So she enters the competition — the first girl ever to do so. She is in no way prepared for what is going to happen.
The Sound:
It's Fiona Hardingham and Steve West. Apparently I listened to three audiobooks in a row narrated by Fiona and two of them also had Steve West. THEY ARE AMAZING. Seriously. Love them.
The Story:
This is my first Maggie Stiefvater book! And now I know I need to read all her books! I thought the writing in The Scorpio Races was beautiful and I adored the story! I'm a big horse person. I loved horses as a kid and read all the horse books and then dreamed of being a jockey and winning the Triple Crown. When I realized that probably wouldn't happen, I pestered my parents until they let me take riding lessons and I loved riding. I worked at a horse camp for multiple summers and in college was on the equestrian team. My mom always thought my thing with horses was something I'd "grow out of" but my love of horses and riding is seriously a part of me.
Anyway, that being said, The Scorpio Races was like it spoke to that horse loving part of my soul. It takes place on the island of Thisby where there are capaill uisce (I had to google this for the spelling since I listened to it) otherwise known as water horses. They're not normal horses. They're of the sea and wild and carnivorous and frankly, quite scary. They can kill a man and rip out his throat in an instant. So of course, the islanders capture them from the ocean and every November, they ride them in the Scorpio races. I loved the faint fantasy feel of this book — there is this sort of magic that exists, where the ocean calls to the capaill uisce and the capaill uisce can also seem to have an influence on humans.
Puck lives on Thisby with her two brothers and in a turn of events, finds herself short on money and resolves that she will ride her mare, Dove in the races in order to win the money they would need to survive. But Dove is just that — an ordinary mare. The other islanders scoff at her and I had so much admiration for Puck and how she held her head high to all the naysayers. I adored Puck and Dove's relationship. Dove is her best friend and as a girl who wanted a horse oh so badly growing up… I loved seeing them together and seeing Puck caring for Dove and Dove trying to be her very best in Puck's hands.
The competition is stiff however, because for the past four years, Sean Kendrick and his stallion capaill uisce Corr have won. Speaking of horse-human relationships… oh my gosh, Sean and Corr. YOU GUYS. They have a level of understanding that surpasses everything. A capaill uisce's natural instinct is to go back to the ocean or, well, kill, but Sean and Corr, together? It's beautiful. They have something special.
Now, let me talk about Sean and Puck. I have so much love for these two! It's this slowly developing, fantastically crafted relationship that forms between these two!! They are without a doubt, one of my favorite bookish pairs. And Sean Kendrick is just… <3 Sean Kendrick voiced by Steve West = even more love.
In Short…
Maggie has beautiful writing and this story was wonderful and I just loved it so much. There are wonderful relationships from horse to human, capaill uisce to human, romantic and familial and I cared for every single character. (Except Mutt Malvern, that idiotic jerk.) There was so much emotion in this book and I cried quite a few times during my read. I could not recommend it more!
My Rating: 1/2
In the story, there are pastries called November Cakes. I was salivating just hearing about them so when I found out Maggie actually had a recipe for them?? I was all about making them! They turned out so delicious and YUMM.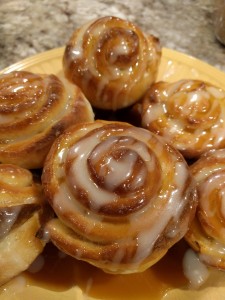 Have you read The Scorpio Races? Tell me your thoughts! What book of Maggie's is your favorite?
Related Posts