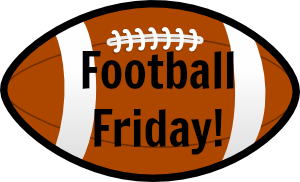 What is Football Friday, you ask? And what if you don't like football? DON'T LEAVE YET. There will be book talk too! Last year I was inspired to start this because I was so excited to have book friends who love football too and loved talking football with them! Basically, each week I'll feature a player. There will be a "football lite" section with a brief intro about him and why I chose to feature him. For those die-hard fans, I'll also have a "football fanatic" section where I'll have a discussion about the player!
To bribe non-football fans, I'll have a weekly football hottie picture (because football pants, am I right?) and I'll also feature a sporty book I've enjoyed!
This week I'll be featuring Doug Baldwin!  
Football Lite: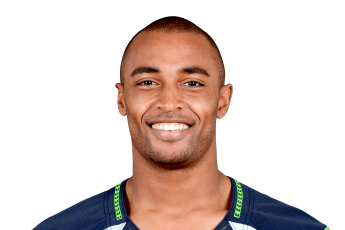 Position: Wide Receiver
Team: Seattle Seahawks
Why did I pick him? Okay, I'm sorry, I had to pick another Seahawks player because holy crap he has been so amazing this season! He earned this spot!
Football Fanatic:
Doug Baldwin played at Stanford but then went undrafted before being signed by the Seahawks. Going undrafted has always been something that has motivated him. He's talked a lot about the chip on his shoulder, of the teams that thought he wasn't good enough, and wanting to show that he is. Earlier in the season, after a fantastic win against the Steelers, in which he and fellow receiver Jermaine Kearse scored a total of 5 TDs, he captioned a picture of the two of them with the touchdown footballs saying "Too small. Too slow. Too pedesterian. Two and three touchdowns…" as a reminder of all the things critics have said and what he's done.
This year, Doug tied for most receiving TDs in the NFL with 14 TDS! (Tied with Brandon Marshall and Allen Robinson) He also joined Cris Carter and Calvin Johnson in being the only players in the NFL to have two TDs in four consecutive games. I think that's pretty freaking awesome. I also just think he plays with such passion and energy and I just really love him.
Football Hottie of the Week:
Luke Kuechly, Linebacker, Carolina Panthers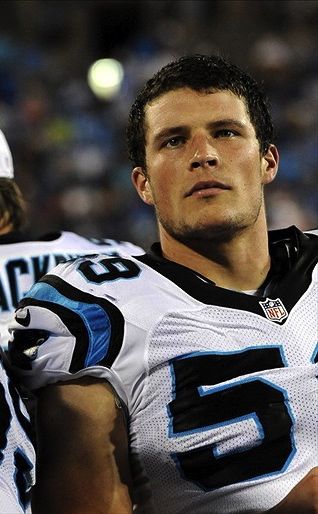 So I basically hold all my fellow football lovers responsible for NOT telling me that Luke Kuechly is freaking hot. I recently came upon this fact because I watched this truly heart touching video of him going to the birthday party of a fan who had autism and cerebral palsy. He seems so nice and down to earth! And man, is he good looking…
Game to Watch For:
It's playoff time!!! Only four games and each in its own time slot so basically watch ALL the games this weekend! Chiefs vs Texans, Steelers vs Bengals, Seahawks vs Minnesota, Packers vs Redskins!
Sporty Book Spotlight: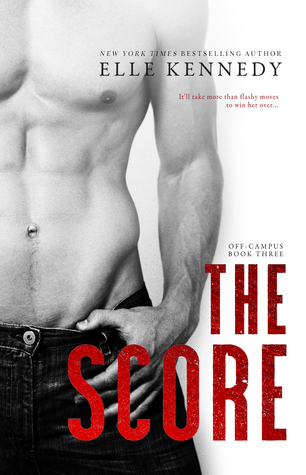 Okay so I haven't read any sporty books lately (boo!) But I'm super looking forward to this one releasing January 11th! I'm ready for Dean's story!!
He knows how to score, on and off the ice

Allie Hayes is in crisis mode. With graduation looming, she still doesn't have the first clue about what she's going to do after college. To make matters worse, she's nursing a broken heart thanks to the end of her longtime relationship. Wild rebound sex is definitely not the solution to her problems, but gorgeous hockey star Dean Di-Laurentis is impossible to resist. Just once, though, because even if her future is uncertain, it sure as heck won't include the king of one-night stands.

It'll take more than flashy moves to win her over

Dean always gets what he wants. Girls, grades, girls, recognition, girls…he's a ladies man, all right, and he's yet to meet a woman who's immune to his charms. Until Allie. For one night, the feisty blonde rocked his entire world—and now she wants to be friends? Nope. It's not over until he says it's over. Dean is in full-on pursuit, but when life-rocking changes strike, he starts to wonder if maybe it's time to stop focusing on scoring…and shoot for love.
Tell me who you're rooting for in the playoffs! What's your opinion on Doug Baldwin? And what sporty books have you read recently and enjoyed?
Related Posts