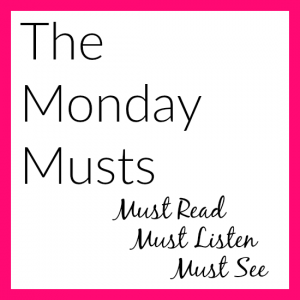 The Monday Musts is a new weekly meme that Jessica at Lovin' Los Libros recently started! It'll be a fun opportunity to feature a must read, must listen and a must see! The latter can have a wide scope — a must see blog post, exciting bookish discovery, fun picture, video, etc.
I thought the meme sounded like a lot of fun and decided to join in and you should too!
Must Read:
We are now a week into the football off season and I miss it already. Every time football season ends, it's like there is a gaping hole in my life. I try to fill it by reading all the off season football articles. So my must read this week is going to be this letter that Russell Wilson wrote to Peyton Manning. I thought it was just fantastic.
Full letter here. I especially loved this part:
You inspired me to work hard. To be disciplined. To be respectful. To take notes.

You inspired me to love the process. To love the sweat. To love the tears.

But most of all …

You inspired me to love the game.
Must Listen: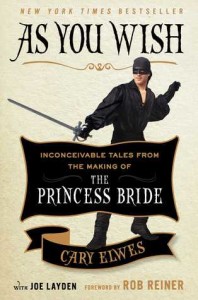 I'm currently listening to this on audio and it's so good! I love The Princess Bride and it's super interesting hearing the background of how it came to be! Plus, Cary Elwes narrates and I love his voice. I could listen to him talk all day long.
Must See:
Marshawn Lynch announced his retirement by tweeting a picture of hanging up his cleats. As a man of little words who is media shy, I thought this was the perfect way for him to announce it. I am definitely going to miss him. I'll miss watching him play, breaking tackles, fighting for extra yards while dragging multiple opponents and his eccentric antics. Thanks Beast Mode for these amazing years! This tribute video is amazing and it kind of makes me emotional.
"He's not carrying the football, he's carrying his team" – Tom Cable on @MoneyLynch#ThankYouBeastModehttps://t.co/IKKh5R5elX

— Seattle Seahawks (@Seahawks) February 8, 2016
That's it for My Monday Musts this week! Feel free to join in the fun!
Related Posts