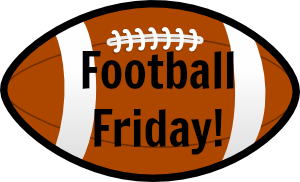 Guess what season it is? It's FOOTBALL SEASON. That's right, the best season of the year is back! I've waited seven long months for this and the hole in my life is now filled once more.
This year, for Football Friday, I decided to switch it up a little. Instead of featuring a player a week, I'll just talk about a current football topic or recent football news and you all can chime in with your thoughts! If you're not a football fan? No worries! Stay and chat about my football hottie of the week or sporty book pick of the week!
This week let's talk about Tony Romo. No, no, don't leave me, yet! You may love the Cowboys or hate them but you all probably have an opinion on whether or not he should still be playing football. For those that don't know, during a preseason game against the Seahawks, Romo decided to run with the ball (why??), got tackled and fractured a vertebrae. He's out for basically the whole season. I think the Cowboys will be fine with Dak Prescott but I couldn't help but think as I watched the replay, that tackle was nothing. If he couldn't handle that, he really shouldn't be playing! I think he should just retire now before he gets an even worse injury later if he comes back and plays. What do you guys think?
Football Hottie of the Week: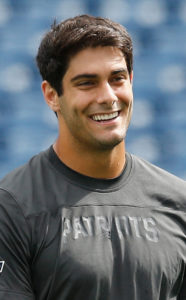 Jimmy Garoppolo, QB, New England Patriots
Jimmy Garoppolo and his dimples! Like seriously, I can't even handle it. I'm convinced the Pats have "good looks" as a prerequisite when signing players.
Game to Watch:
Green Bay Packers vs Minnesota Vikings! It's a rivalry division game and I feel like both teams have expectations this season! Can the Vikings strong defense stop Rodgers? Who's going to start at QB for the Vikings this week? Should be a good game to watch!
Sporty Book Highlight: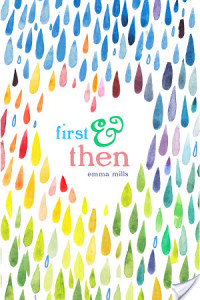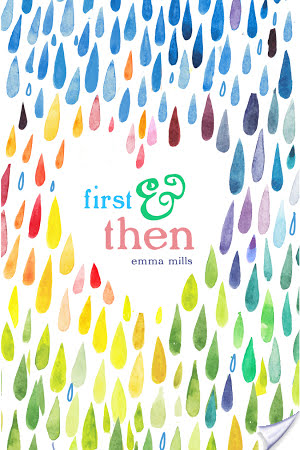 First & Then by Emma Mills 
Devon Tennyson wouldn't change a thing. She's happy watching Friday night games from the bleachers, silently crushing on best friend Cas, and blissfully ignoring the future after high school. But the universe has other plans. It delivers Devon's cousin Foster, an unrepentant social outlier with a surprising talent for football, and the obnoxiously superior and maddeningly attractive star running back, Ezra, right where she doesn't want them: first into her P.E. class and then into every other aspect of her life.

Pride and Prejudice meets Friday Night Lights in this contemporary novel about falling in love with the unexpected boy, with a new brother, and with yourself.
The synopsis had me at Pride and Prejudice meets Friday Night Lights — football AND Jane Austen? Umm, YES, please! Needless to say, I loved it. You can check out a full review of my thoughts here. It was just such a cute YA contemporary with a fantastic football emphasis! If you like Jane Austen or football or just adorable contemporaries in general, you definitely need to read this one! ALSO, I'm ashamed to admit I didn't notice the pun in the title until much later but it's perfect.
Have you guys read the sporty book highlight of the week? How do you feel about football being back? Thoughts on Tony Romo? Did you join in the swooning over Jimmy's dimples too?
Related Posts