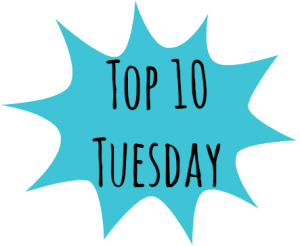 Top Ten Tuesday is a weekly bookish meme hosted by The Broke and the Bookish!
This week is the seasonal TBR topic! What books are on MY fall TBR? There are SO MANY good books releasing right now and so many coming up! I'm drowning in books. But these are the top ones that I've really been looking forward to and just absolutely can't wait to read this fall!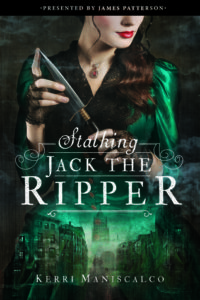 1. Stalking Jack the Ripper by Kerri Maniscalco: This was one of my TOP books I had to get at BEA! It just sounds like such a me book for some reason — the forensics and the Victorian era. I'm super excited to get to it! I've also chatted with the author on twitter and she is SO NICE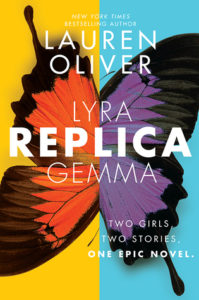 2. Replica by Lauren Oliver: It's just such a unique concept! I'm super intrigued by the dual stories and I still haven't decided how I'll read it! Switch every chapter? Or every few? If you've read it, let me know how you decided to do it!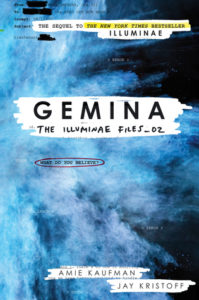 3. Gemina by Jay Kristoff and Amie Kaufman: Yes, I waited for HOURS at BEA for an ARC of this. Yes, I haven't read it yet and yes, I'm waiting for a finished copy. No, I'm not crazy. It's just there's so much artwork missing and despite being told it doesn't impact the story, I know that it will for me. I want my first time reading it to be perfect and I want the WHOLE, entire experience with all the finished artwork. Yes, I know I'm anal and I KNOW certain people are side eyeing me right now but hey, I know I'll have my perfect first read!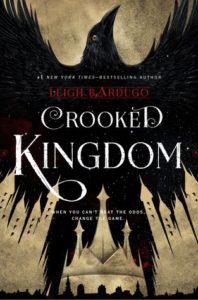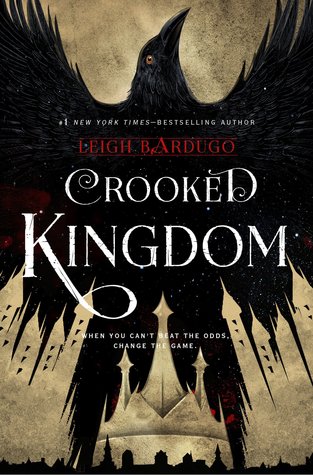 4. Crooked Kingdom by Leigh Bardugo: Oh. My. God. By the time you're reading this post, my preorder will most likely be delivered and I absolutely, cannot freaking wait. Leigh is my fantasy QUEEN and I am simultaneously so excited and also terrified for this book. Either way, I'm diving into it ASAP!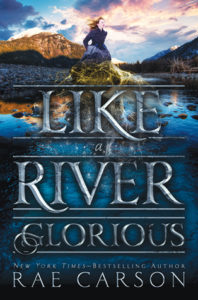 5. Like A River Glorious by Rae Carson: I love Rae's writing and love her characters! I loved Walk On Earth A Stranger and can't wait to see what comes next! I do want to reread Walk before diving into this one though so I have all the events fresh in my mind! (And can we talk about the cover, like HOLY beautiful, gorgeous cover!!)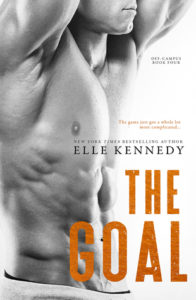 6. The Goal by Elle Kennedy: The Off Campus series is hands down my favorite NA series. I just… have no words how much I love these guys and the relationships and the stories and hockey and everything. I've only been dying for Tuck's book since I blew through Dean's book when it first released. SO EXCITED to get my hands on Tuck. 😉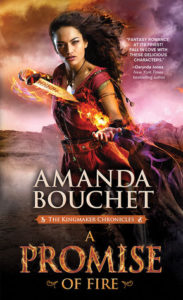 7. A Promise of Fire by Amanda Bouchet: I was supposed to read this back in the summer but my summer got CRAZY busy and I didn't get to it. I want to make it a priority to read it this fall because I've heard such good things and I'm excited! Romance and magic — count me in!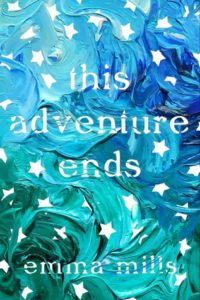 8. This Adventure Ends by Emma Mills: I loved her debut First & Then and I'm so excited to get my hands on her newest! I've heard really great things AND I'm super excited I will get to meet her at the Fierce Reads tour stop!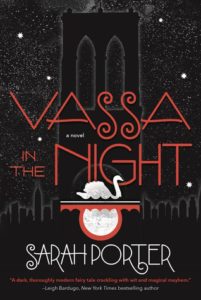 9. Vassa in the Night by Sarah Porter: This was also another TOP book I had to get at BEA! It sounds amazing and I really need to start it already! Russian folktale inspiration — I'm really excited!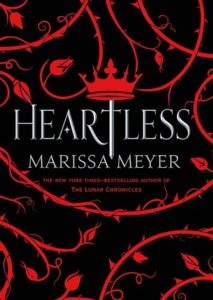 10. Heartless by Marissa Meyer: Umm, I almost died in a stampede to get an ARC of it at BEA so you can bet this is on my top fall TBR list! I love Marissa's retellings and can't wait to see what this one will be like!
Tell me, what's on the top of your TBR list for fall? Do we have any in common?
Related Posts