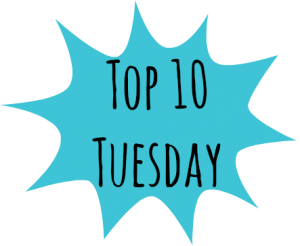 Top Ten Tuesday is a weekly bookish meme hosted by The Broke and the Bookish
Okay so the holidays totally threw me off in regards to blogging but I definitely wanted to do the last top ten Tuesday of the year! I want to talk about my top 10 FAVES I read in 2016 and strongly urge you all to GO READ THESE if you haven't already. There are quite a few series enders in here which is actually quite exciting because I'm always a bit nervous heading into a series ender. That being said, if a series ender is in my top 10 faves of the year list? You should DEFINITELY go read that series.
Also, while compiling this list, I didn't include rereads from previous years since, well, if I'm rereading it, I obviously loved it. And here it is, it no particular order…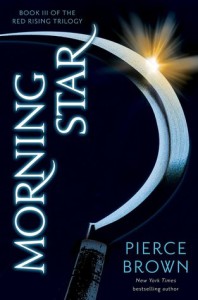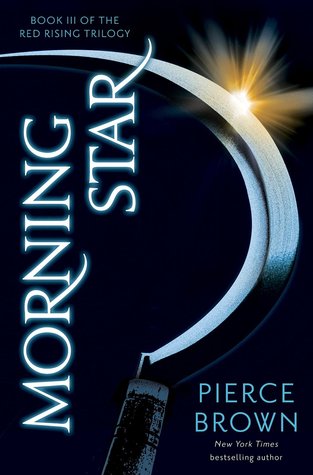 1. Morning Star by Pierce Brown
I binged his whole Red Rising series at the beginning of the year just in time for Morning Star to come out and it is one of my favorite series of all time. The twists, the cast of characters, the world — I love it all so bloodydamn much. In fact, I loved it so much I'm wrapping my year up my rereading it on audio (just a few hours left of it!) I also loved it so much and was in such a haze after my binge read that I wrote this post about steps to falling into a book obsession. It's VERY accurate, hah. Read this series!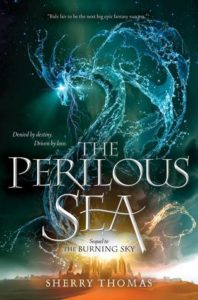 2. Perilous Sea by Sherry Thomas
I really loved this one! Even more so than the first book. Confession: I've yet to read the final book but I haven't had time! I loved the dual timeline format of this book and it's just such a COOL fantasy world. Love the ship, love the magic, definitely need to make reading The Immortal Heights a priority asap! (I actually started it but have had to put it on hold!)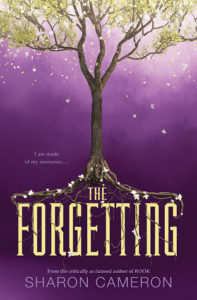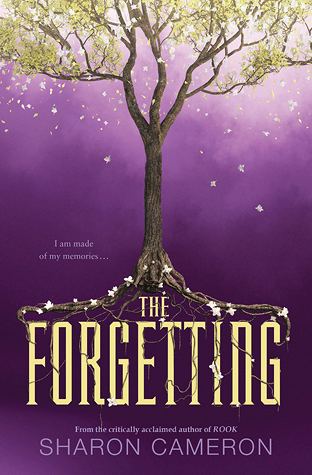 3. The Forgetting by Sharon Cameron
Seriously one of the most unique books I've read! I had absolutely no idea what would be in store and was pleasantly surprised at the twists and turns this book took! Sharon Cameron has such a way with characters and words and she is definitely on my must-buy author list!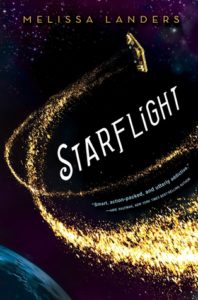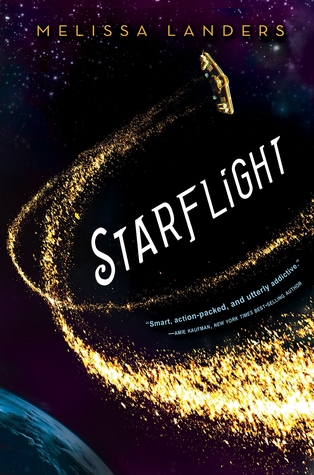 4. Starflight by Melissa Landers
I guess there really shouldn't have been any surprise that I loved this book set in space with a scrappy yet lovable crew. Serious Firefly vibes and we all know how much I adore Firefly! It was action packed and adventure-y with some brilliant character arcs!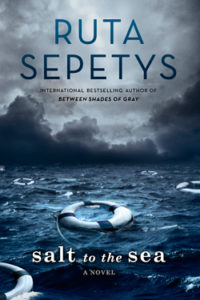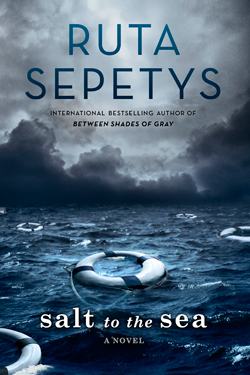 5. Salt to the Sea by Ruta Sepetys
I finished this book while sitting on my living room floor, crying. (I listened to it on audio which is AMAZING.) Then I immediately added Ruta Sepetys' backlist to my TBR and bought them too. That is how much I loved Salt to the Sea. I HIGHLY, HIGHLY urge you to read this, especially if you're a historical fiction fan but even if you're not! Just do it! Told in multiple POVs, the story was woven so seamlessly between these different characters. The characters came alive for me. I was heartbroken but yet this book was so incredible. I think everybody needs to read it.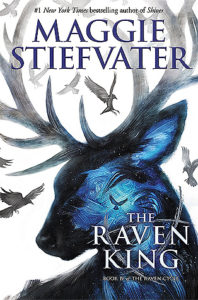 6. The Raven King by Maggie Stiefvater
I already know I'm going to be rereading this series sometime in the future because it's one of those stories that will stay with you. LOVE Blue and her Raven boys so much. Plus, Maggie's writing is BEAUTIFUL. I can't get enough of her writing. I thought this was such a fantastic and perfect end to the series.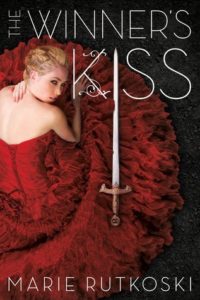 7. The Winner's Kiss by Marie Rutkowski
I finally binged this series this year! Absolutely loved the world and Kestrel and Arin immediately became one of my top OTPs. Not to mention I so greatly admired Kestrel's intelligence and strategic mindset and HER in general.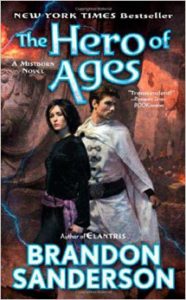 8. The Hero of Ages by Brandon Sanderson
I'm not going to lie, I had trouble getting through the previous book, The Well of Ascension. It was just so LONG and it draaagged and I didn't know if I wanted to finish the series. Then I did and OH MY GOSH. It was so perfect. It BLEW my mind. I couldn't believe how Sanderson ties in all these incredible things throughout the previous books into this one and I was just in awe. I definitely hope to read more of Sanderson's books in the upcoming year!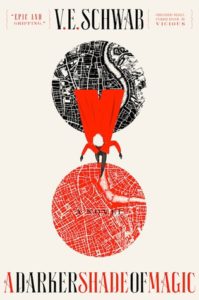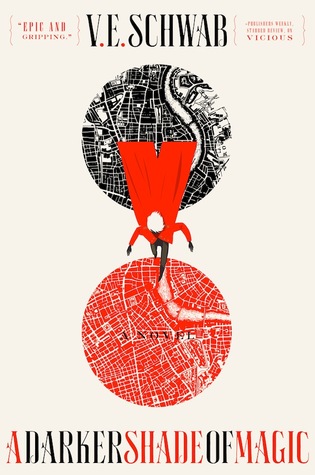 9. A Darker Shade of Magic by Victoria Schwab
The magic! The world! It was all so so so good! I looved it and here it is on my top 10 of the whole YEAR! But disclaimer: I didn't like the sequel at all. (Hi yes, I'm the black sheep on that.) I'm desperately hoping the series ender will measure up to this one!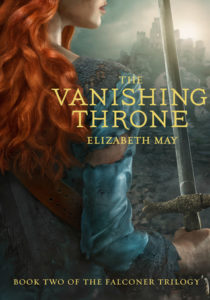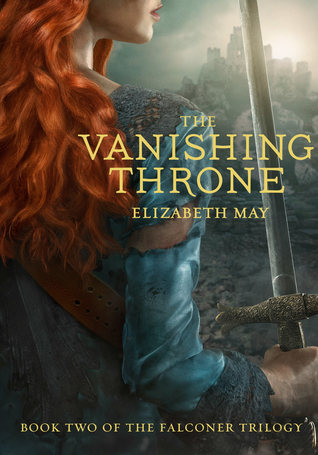 10. The Vanishing Throne by Elizabeth May
Steampunk, fantasy, historical fiction, fae! I love all of these things and also, badass female MC! This series also made its way into my favorite series and I'm just dyinggg for June to get here because I need that series ender. I need it!
Tell me, what are your top ten reads of the year? Do we have any in common?
Related Posts