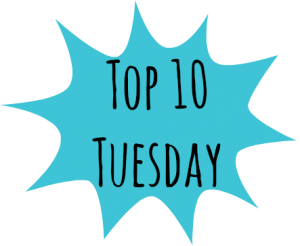 Top Ten Tuesday is a weekly bookish meme hosted by The Broke and the Bookish!
This week's topic is all about graphic novels! I actually haven't read enough to have a top ten for faves so I decided to split it and do my top five favorite graphic novels and then top five I REALLY want to read!
Top Five Favorite Graphic Novels: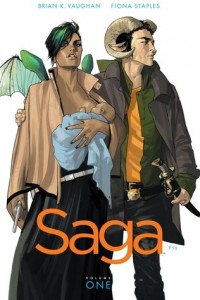 1. Saga by Brian Vaughan: Saga is my favorite! It's sci-fi and fantasy and such a great blend of the two. Amazing characters that I'm invested in and an interesting storyline. I HIGHLY recommend!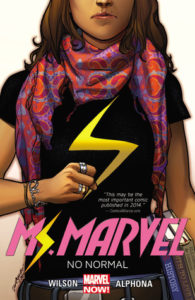 2. Ms. Marvel by G. Willow Wilson: I really enjoyed the first volume and need to continue the rest! A Muslim teen living in Jersey who all of a sudden discovers she has super powers. It's a great read of finding yourself!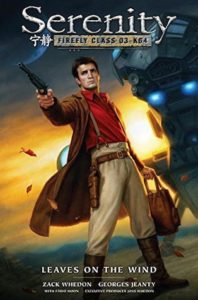 3. Serenity: Leaves on the Wind by Zack Whedon: Any Firefly fans out there? If so, you NEED to read this. It picks up after the events of the movie Serenity. Yes. After the events of the movie. But it's so good. If you miss Firefly and are a browncoat forever at heart, this is a must read.
4. Wicked + Divine by Kieron Gillen and Jamie McKelvie: I LIKED this quite a bit but then kept getting confused between the different gods especially because I had so much time between reading the volumes. But very unique, interesting concept!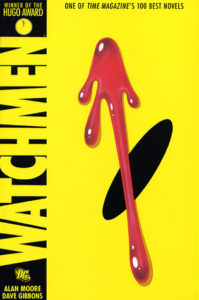 5. Watchmen by Alan Moore: I read this a LONG TIME AGO. So I barely remember it but I remember loving it and it was the first graphic novel I'd ever really read. I couldn't put it down, I was so riveted to the story. (Spoiler alert: movie is not as good.)
Top Five Graphic Novels I Need To Read!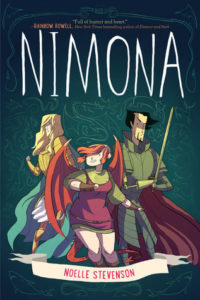 6. Nimona by Noelle Stevenson: I've heard really good things about this one around the blogosphere and really want to try it out!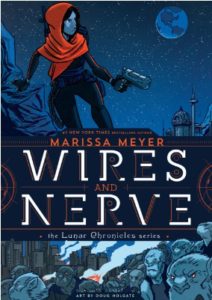 7. Wires and Nerve by Marissa Meyer: IKO!! I can't wait to see everyone again — I'm SO excited that there is a graphic novel continuing their adventures.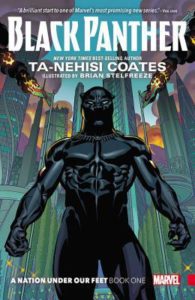 8. Black Panther by Ta-Nehisi Coates: I want to know more about the black panther! I saw this came out last year and was really intrigued!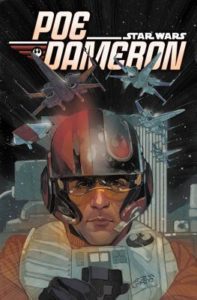 9. Poe Dameron: Black Squadron by Charles Soule and Phil Noto: A prequel to the Force Awakens! Apparently about Poe Dameron and BB8 and I am ALL for that.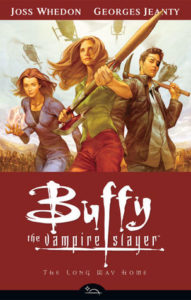 10. Buffy the Vampire Slayer by Joss Whedon and Georges Jeanty: Okay so the first step to reading this would be to watch the final season of Buffy. I KNOW. I freaking loved Buffy so much but I never watched the last season. I don't know, I was scared? But I've heard great things about the graphic novels so I know I need to suck it up and watch the end of Buffy so I can read this.
What are some of your favorite graphic novels? Do you have any recs for me? If so, please let me know in the comments! I love getting recs of new graphic novels!
Related Posts