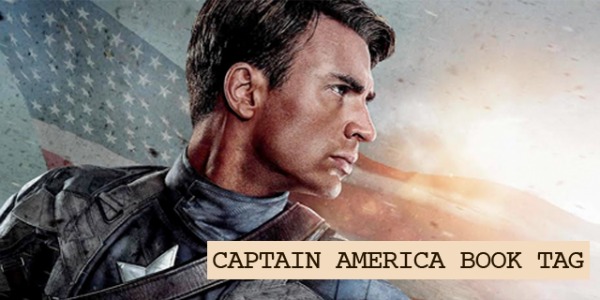 (photo credit to Morgan at Gone With The Words!)
The wonderful Morgan at Gone With the Words came up with this amazing Captain America Book Tag and she tagged me in it (wait for it…) LAST YEAR. I've been meaning to do it for forever but never got around to it. But you can tell just how big a Marvel/Captain America fan I am by the fact that months and months later, I still remembered and here it is! 🙂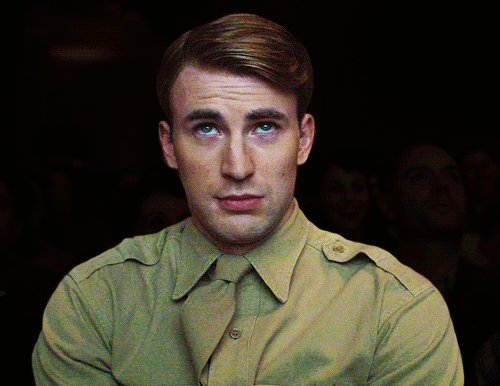 Steve Rogers/Captain America: a book with a big character transformation

Froi from the Lumatere series! He undergoes the best character transformation and arc I've ever read. When we first meet Froi he's a thief, a petty kid living on the streets who is quite honestly, a horrible person and I totally hated him. Then he grows up, under the tutelage of Trevanion, the priest king, Finnikin and he wants to be better. He learns respect and what it means to care for people. Then as his journey takes an interesting turn, he faces moral quandaries and through it all, Melina Marchetta weaves this amazing growth in him. He becomes one of my favorite characters and I love it.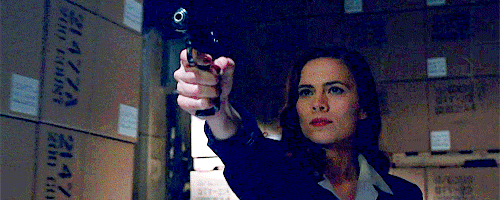 Peggy Carter: a book with a strong female protagonist

I'm going to say Kady Grant from Illuminae by Jay Kristoff and Amie Kaufman! Kady is badass. She's smart and brave and determined to do what's right. I admire her strength so much, I just love her.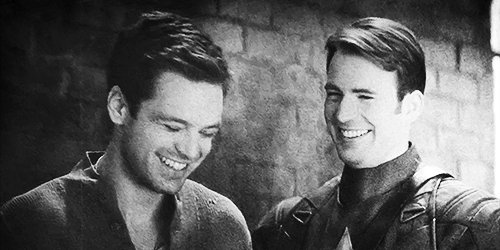 Bucky Barnes: a book with your ultimate BROTP
My ultimate BROTP is Darrow and Sevro from the Red Rising series. They are everything. Sevro has this unflinching loyalty to Darrow, no questions asked, forgives him for what others couldn't, and stands by him no matter what. Darrow loves his friend and trusts him with secrets he doesn't divulge to anyone. They can be hilariously funny or tear jerkingly emotional — I love these two so much.

Howling Commandos: a book with squad goals
Okay "howling" immediately made me think of the Howlers from the Red Rising series. If I could be a Howler, I totally would. I'll go through that crazy ass initiation Sevro cooked up. I'll proudly wear that wolf cloak! All the Howlers have each other's backs – they're each other's family. They would die for each other and I absolutely love their closeness and loyalty and friendship. <3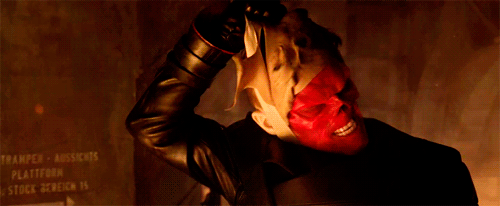 Red Skull: a book with a cliche plot
A Shadow Bright and Burning felt sort of cliche to me — the sorcerers fighting against evil monsters, a childhood friend and new fancy sorcerer(s) who are possible love interests. However, even though some plot points felt cliche, I still thoroughly enjoyed the ride. Magic + Victorian England + sorcerers are my thing apparently.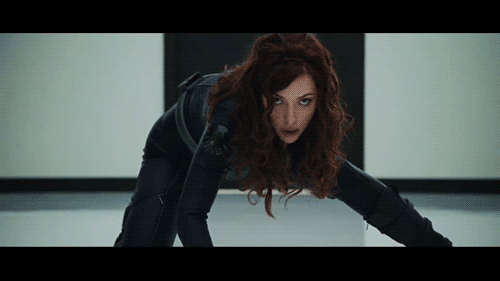 Natasha Romanoff: a book with a snarky side character

Ella from Gemina by Jay Kristoff and Amie Kaufman. Ella is super snarky. She has all these hilarious and witty comebacks and disses for her cousin Nik. I think it gave some light heartedness amongst all the… well, death. Hah. I loved her and her snarkiness!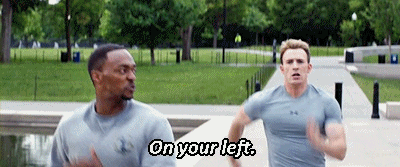 Sam Wilson: a book with a friendship meet cute.
I loved how Harry Potter and Ron Weasley met and became friends! That they sat in the same train car on the way to Hogwarts and then became friends over all the Pumpkin Pasties and Chocolate Frogs and Cauldron Cakes that Harry bought.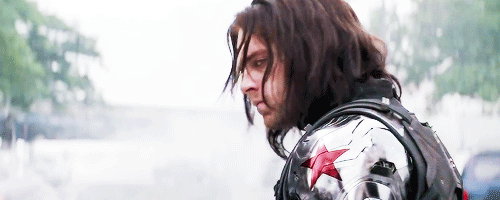 Winter Soldier: a book with a great twist (plot twist or retelling)
I will forever remember finishing Dangerous Girls by Abigail Haas and FLIPPING OUT. Seriously twisty stuff, my jaw dropped and I was like spasming with how insane the book was. HIGHLY RECOMMEND!! Fantastic YA thriller, it continues to be a favorite!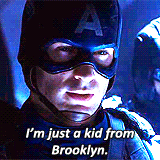 I'm Just A Kid from Brooklyn: a book with a memorable setting/character backstory
Kaz Brekker from Six of Crows and Crooked Kingdom has a really interesting backstory and it gets revealed gradually to the reader so I thought it was brilliantly done. The whole world of Grisha is a memorable setting as well!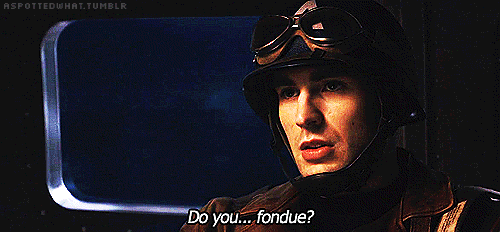 Do You Two…. Fondue?: a book with a love triangle
I feel like one of the first YA books was The Hunger Games series. That is where I met my first love triangle and learned about "Teams". I missed the Twilight boat because I just wasn't a fan. Anyway, I stand by Team Gale 100%!!
You've Been Asleep, Cap: a book you love with a dual timeline/time travel
One of my favorite time travel books (and just all time favorites in general) is The Time Traveler's Wife by Audrey Niffenegger. I think the time travel is really well done and it's just such a great book. I love it so much and have reread it so many times!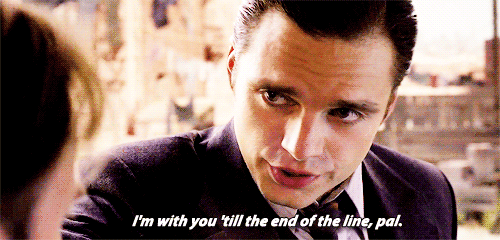 Til The End Of The Line: a book with the OTP to end all OTPs
Elisa and Hector from The Girl of Fire and Thorns series are my OTP to end all OTPs. Not only do they each have amazing individual character arcs but both of them TOGETHER? Like, my heart can't even handle all the feels they give me. They made me run faster when I was rereading listening to the audiobook on a run. THEY GIVE ME LIFE. They have so many things going against them and Hector is TOO GOOD and noble and Elisa cares for her country and people TOO MUCH and you want to just be like screw everyone else, just run away together! But they don't and their relationship is perfect. <3333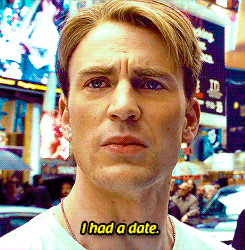 I Had A Date: a book with a cliffhanger
The Falconer had a REALLY BAD cliffhanger. I'm just telling you right now, don't read that book unless you have The Vanishing Throne ready to go, right next to you. I don't even know how people survived who read it before the sequel came out. Major kudos to you for not shriveling up and dying.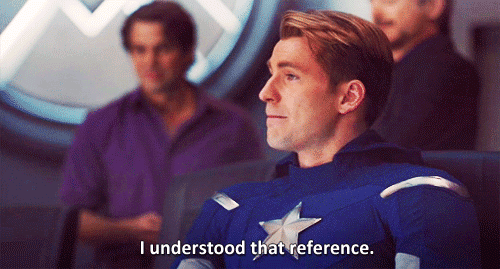 I Understood That Reference: a book with a pop culture reference
Ready Player One by Ernest Cline is chock full of pop culture and 80s references. It's a lot of fun to see what comes up! Especially if you're a video game lover, you'll recognize a ton of fun references! I personally loved all the gaming and movie references!
Okay, now I need to rewatch all the Captain America movies! I feel like most people who were tagged in this have already done it (seeing as how I waited soo long to do this!). So if you haven't done this yet and you love Captain America too, I'm tagging YOU!
Related Posts