I was tagged by Morgan at the Bookish Beagle to do the Book Cake Tag! I thought it was such a brilliant idea! I was introduced to the Great British Bake Off from my friends, Morgan among them, and was quickly in love! It made me SO hungry and also made me want to bake all the things!! Unfortunately I haven't watched that many episodes of it yet because they got taken off of Netflix for awhile but I think they're back on now? Anyway, I need to get back to watching them!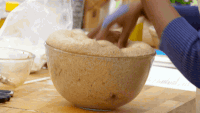 Self Rising Flour- book that is slow to start off but really picked up as you went along
The Thief by Megan Whalen Turner definitely had a slow start but quickly picked up pace! A lot of action, twists and turns happen in the second half of the book!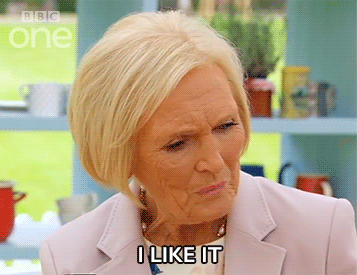 Butter or Margarine- a book that had really rich and great plot
The Mistborn trilogy by Brandon Sanderson had an AMAZING plot — so intricate with details from the first book woven into plot lines in the third book. It blew my mind. I love it when things tie in throughout three books and there are twists and turns and all of a sudden something happens and you're just like oh. my. god.
Eggs- a book you thought would be bad but actually turned out to be quite enjoyable
Hmmm I typically don't actually read books I really do think will be bad. However, maybe some books could have been bad and turned out I enjoyed them quite a bit! With that as a premise, I'd say The Darkest Minds by Alexandra Bracken. I got a little burned out with dystopia for awhile and this one could have been really cliche with overdone tropes and been unoriginal but I really liked it a lot! Such great characters and action packed — I think I read it in almost one sitting! I really need to finish out this series now!
Sugar- a very sweet book
I read the Lara Jean series by Jenny Han for the first time this year and binged the entire thing! I loved it! Such a sweet romance and love all the family aspects and the baking! Perfect fit for this book tag 😉
Chocolate/Fruit Filling Layer- a book that surprised you or a character that has hidden layers
Hmm, I'm going to say Froi from the Lumatere Chronicles — not that the book surprised me so much as Froi has one of the best character arcs I've ever read! So many layers and complexities. Love it.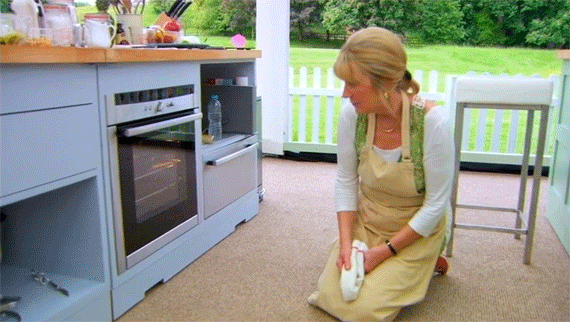 Baking Time- a book with a slow-burn romance
Timekeeper by Tara Sim is such a fantastic slow burn romance! It's such a delightful OTP that I love!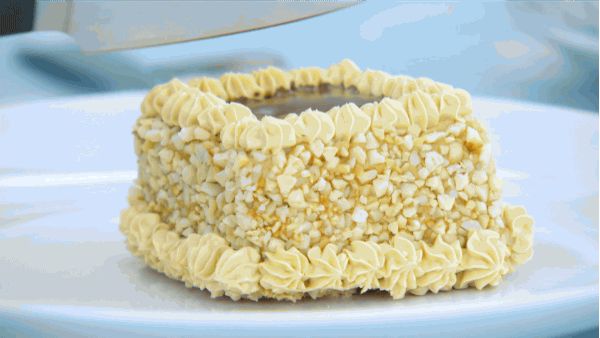 Icing- a book that you've read that covered every single element that you really enjoy in books (funny moments, action moments, sad moments, etc.).
I talk about this series a lot… but I LOVE the 
Red Rising series by Pierce Brown
! It seriously has a bit of everything I love in books. It has an intricate sci fi world, complex characters and smart storytelling. There are funny, light hearted moments that make me laugh out loud and there are heart wrenching moments that make me sob. The action is top notch and I promise you, you own't regret reading this series!
Sprinkles- a book series you can turn to for a little pick me up
The
Off Campus series by Elle Kennedy
is 
always
a pick me up series! I just love the romances in each one and they make me so happy! These guys are just my favorite <3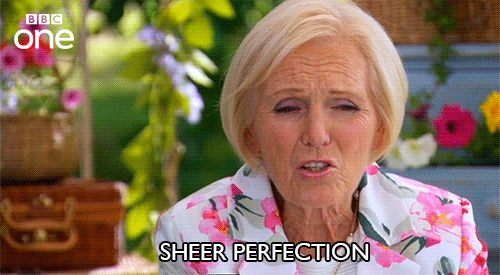 Cherry on top- favorite book this year so far
I can't pick JUST ONE fave book from this year! Some of my faves so far this year… 
Strange the Dreamer
by Laini Taylor (I will always love her beautiful writing!), 
Geekerella
by Ashley Poston (fandom love and cute romance and retelling! LOVE), 
The Valiant
by Lesley Livingston (give me all the gladiatrix books, seriously), and 
Timekeeper 
by Tara Sim (OTP! unique story!)
I'm not sure who to tag! If you are a fan of the Great British Bake Off, this tag is for you! Or even if you just feel like this would be fun, have at it! I'd love to see what you guys pick! Meanwhile… I've got to watch all the GBBO!
Related Posts