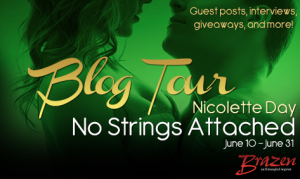 No Strings Attached by Nicolette Day
Publisher: Entangled
Publication Date: June 10, 2013
She wants one night. He wants her forever.
Hayden Summers just landed the job of a lifetime taking pictures for Time magazine, but she's determined to leave with no regrets. The first thing on her list? Erase the memory of her cheating ex with a wild night of anonymous sex. The second? Figure out why her best friend, sexy bar owner Jace Jennings, stopped speaking to her the night she told him about the job. Jace has a problem. Hayden isn't just leaving the country, she's risking her life—just when he's realized he's in love with her. When fate traps them in the storage room of his bar together, barely contained desire simmers to surface. In one last attempt to keep her, Jace offers Hayden the one thing she wants: a night of hot sex, no strings attached. But when the night is over, will Jace be able to let her go? And will Hayden leave with her heart intact?

Goodreads/Amazon/Barnes & Noble/ Kobo/ iBooks
Hi everyone! Today I am SO excited to have Nicolette Day with me to talk about her new novella No Strings Attached and answer some questions for us!
About Bookish Things:
1. What inspired your alter ego to start writing more mature contemporary romance? 
Nicolette: As a reader, I have always loved adult contemporary romance, so that's one reason. Also, I have always put myself in a box when it comes to writing my YA fiction. There are boundaries I don't want to cross in that genre and detailed sex scenes are one of those boundaries. Stepping out of the box to write for an adult audience is almost freeing in a way. And fun!
It is definitely fun for us to read, too! 
2. I fell in love with Jace! Were Jace and Hayden inspired by anyone in real life?
Nicolette: Yay! I'm so glad you liked him. Jace was not inspired by anyone I know. He's a person all his own in my mind. As for Hayden, there are things she and I have in common, but she's her own girl too.  She wasn't based on anyone in particular.
I think a lot of readers just got disappointed that some version of Jace doesn't exist in real life! 
3. If Jace were to be played by an celebrity (or a mix of celebrities!) who would it be?
Nicolette: For Jace, think Rick Malambri from Step Up 3D with Adam Levine's hair and tattoos. Both of those guys were big inspirations for his characters appearance.
*goes to Google pictures of them for blog post purposes*  
–10 minutes later–
Oh, right, hey guys. I'm back! What are we doing again? Oh right, celebrity embodiments of Jace Jennings! Sorry, Rick Malambri is distracting!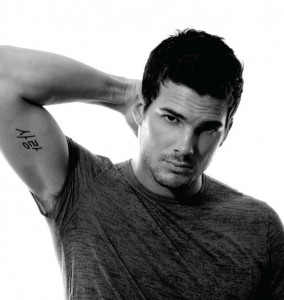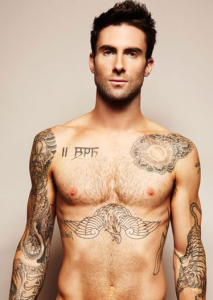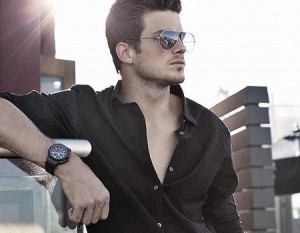 4. What was your favorite part of No Strings Attached?
Nicolette: I love the body shot scene. It's actually a scene I added in a later draft, but I love the tension simmering under the surface in that moment for Jace and Hayden. It sort of sets off the night.
I am SO glad it was added! It's definitely one of my favorite scenes!
5. I hear that there will be a full length novel about Nate and Lilly's story. (Yay!) Can you tell us a little more about that?
Nicolette: Yes! There will be a full length book about Nate and Lilly released later this year from Entangled Publishing's Brazen line. I can't say much about it yet, but it is an opposites attract story that is a lot of fun with tons of heat.
I can't wait to read that! I'll be keeping my eye out for it! 
About you:
6. What is the hardest part about writing for you?
Nicolette: Staying consistent and not getting distracted is the hardest part for me. I have two small kids and I'm on my own a lot with them, so it's really easy to make excuses to not sit down and write.
Little kids are definitely a handful! I'm glad you are still able to make time and write! 
7. Who is your favorite character you have written so far? Why?
Nicolette: In my adult books? I'd say Lilly so far. I am in the middle of her book, and she is a blast to write. She's funny with a lot of sass. In my YA books, I'd have to go with Easton in my Kissed by Death series. He never fails to give me something to work with.
Lilly sounds like a lot of fun to read! And oh, my goodness, I really like Easton. Can't wait to see him again in Blurred! 
8. Who is your favorite fictional character and why?
Nicolette: I have a lot! Too many to name one. But I really, really love Garreth MacRieve and Nix The Ever Knowing from Kresley Cole's Immortals After Dark series.
I haven't read the Immortals After Dark series! I will have to check it out! 
9. If you could be any particular paranormal entity, what would you be and why?
Nicolette: Hmmm…that's a tough one. I'm going to go with a Valkyrie from the Immortals After Dark series. They might be small but they are completely badass.
Another reason I need to check out the Immortals After Dark series! 
10. What book(s) are you currently reading?
Nicolette: Right now, I am reading Manhunt by Janet Evanovich.
This or That!
Coffee or tea?
N: Tea unless it's a black and white mocha.
Cake or ice cream?
N: Cake
Hardback, paperback or ebook?
N: I love all books, but nothing beats the feel of a paperback in my hands.
Bookmark or dog ear?
N: Dog Ear
Damon or Stefan Salvatore?
N: Damon! <3
I <3 Damon too!
Thank you so much for being here with us today and answering some questions! I had a lot of fun chatting with you!
If you guys haven't read No Strings Attached yet, go read it! My review can be found here. And don't forget to visit the other stops in the No Strings Attached blog tour! The schedule can be found here: blog tour schedule.
About Nicolette:
A mom by day and a romance writer by night, Nicolette Day harbors a weakness for black and white mochas and books that steam up her Kindle screen. She grew up in a one-stoplight town in Oklahoma where, once upon a time, she only dreamed of becoming a writer.
Nicolette now lives with her family in North Carolina in a town that has at least three stoplights. If you love young adult romance, check out Nicolette's alter ego, Tara Fuller!
Blog/Twitter/Facebook/Goodreads
Giveaway!
US Only: $20 Amazon Gift Card and a Box of Godiva Chocolates
International: 2 eBooks of No Strings Attached
Related Posts