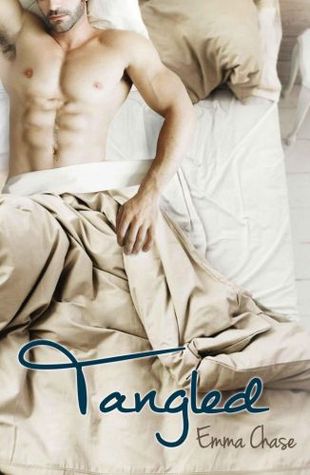 Tangled

by Emma Chase
Published by Simon and Schuster on August 2nd 2013
Genres: Contemporary, Contemporary Women, Fiction, General, Romance
Pages: 224
Format: eBook
Goodreads


In New York Times bestselling author Emma Chase's sizzling and hilarious debut novel, Drew Evans—gorgeous, arrogant, irreverent, and irresistibly charming—meets his match in new colleague Kate Brooks.Drew Evans is handsome and arrogant, he makes multimillion dollar business deals and seduces New York's most beautiful women with just a smile. So why has he been shuttered in his apartment for seven days, miserable and depressed? He'll tell you he has the flu. But we all know that's not really true. Katherine Brooks is brilliant, beautiful and ambitious. When Kate is hired as the new associate at Drew's father's investment banking firm, every aspect of the dashing playboy's life is thrown into a tailspin. The professional competition she brings is unnerving, his attraction to her is distracting, his failure to entice her into his bed is exasperating. Tangled is not your mother's romance novel. It is an outrageous, passionate, witty narrative about a man who knows a lot about women…just not as much as he thinks. As he tells his story, Drew learns the one thing he never wanted in life, is the only thing he can't live without.
Tangled was our weekend read along book with our Girls with Books group and I really loved it! (Warning: this review may be filled with quotes because Drew is so funny and I highlighted about half this book).
Drew is a hilarious narrator. He tells us his story, breaking down the 4th wall, and starts off with how he's currently sick with "the flu". I mean, what other reason could there be for his sick feeling and the fact that he hasn't left his couch in 7 days? Oh and that pillow that smells like her? The one that he's clutching? That DEFINITELY has nothing to do with his flu, right? Of course not.
If I'm just sick, then I can take some aspirin, get some sleep, and I'll feel better. I'll be me again. Eventually. But if I admit I'm crushed, if I acknowledge that my heart has been shattered into a thousand f-ing shards…then I don't know when I'll ever be all right again. Maybe never.

So I get back into bed. To wait it out.

Till I'm over the flu. – pg 158
Drew starts off as an egotistical, arrogant, playboy ass. He's successful, put together, picks up random girls all the time and has the hilarious sense of humor that reminds me exactly of Barney from How I Met Your Mother!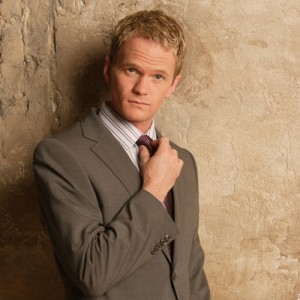 They are seriously SO similar. And just like with Barney, despite his jerk-ish ways, you can't help but start to like him. I mean, I was laughing OUT loud throughout this book! I started reading this in public and had to go home because I kept laughing. After he meets Kate, he can't get her out of his head but then he finds out she's the newest associate at his company. He's serious about his work and isn't going to let this affect his work.
She works here. In my office, where I have sworn to never…ever…screw around. Her warm soft hand slides perfectly into mine, and two thoughts enter my head simultaneously.

The first is: God hates me. The second is: I have been a naughty, naughty boy for most of my life, and this is my payback. And you know what they say about payback, right?

Yep. She's one hairy bitch. – pg 17
I freaking loved Kate. She is smart, hardworking, career-minded and has worked hard to get to where she is. She's not going to let some smart ass like Drew screw anything up for her. They're both so competitive and clash and argue in the cutest way. At one point, as they're vying for a client, they try to one-up each other continuously until they find themselves showing up to work at 4:30 am.
It's still dark. And as I get to the door of the building, guess who I see across from me, arriving at the exact same time?

Kate.

Can you hear the hiss in my voice? I hope you can. We stand there looking each other in the eyes, clutching our extra-large caffeine-filled double-mocha cappuccinos in our hands. – pg. 36
Their competitive work relationship is hilarious. But as they progress, you start to see different aspects of Drew peek through. Kate challenges and changes him. Oh, sure, he's still his witty, confident self but she brings out the good side of him. A side not even he knew really existed. Think Barney and Robin in How I Met Your Mother. I just fell in love with Drew.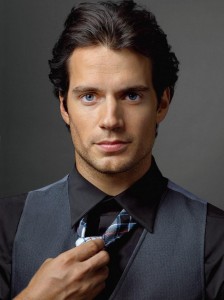 Drew is one persistent guy. I think he can start up a how-to advice column on how to apologize for being an idiot. Or just an advice column in general. He deals out advice throughout the book aimed at us readers and it's.. simply hilarious.
The female mind is a scary place to be.

Men? We don't leave a lot of room for doubt: "You're a dick. You f-ed my girlfriend. You killed my dog. I hate you." Clear. Direct. Unambiguous. You girls should try it sometime. It would bring us all one step closer to world peace. – pg 98
His narrative voice is just fantastic. The secondary characters were also really fleshed out and I really liked them all! I hope that the second book will be a companion novel about some of these other great characters.
Overall, I absolutely loved the humor in this one. I fell in love with Drew. I aim to be like Kate. Drew is abrasive at first, but he grows. Read this — but not in public because you'll be a) biting your lip to stifle your laughter or b) laughing anyway and drawing stares or c) both. (Why, no, I am not speaking from experience…)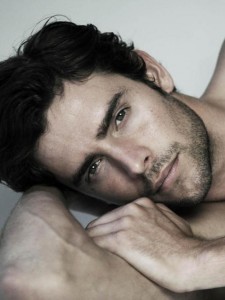 Favorite Quote:
Women fall in love quicker than men. Easier and more often. But when guys fall? We go down harder. And when things go bad? When it's not us who ends it? We don't get to walk away.

We crawl.
My Rating: 
Hit me with your thoughts!
Related Posts