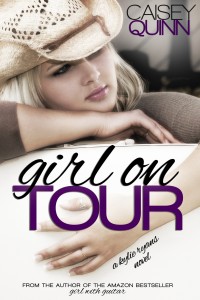 Girl on Tour

by Caisey Quinn
Published by Self published on August 27, 2013
Genres: New Adult, Contemporary
Format: eARC


KYLIE never expected to be stuck on a tour bus with a pampered princess and her boyfriend's ex.

A troubled artist struggling to hold onto his career...

TRACE thought he was finally getting to do things his way. Until the label added co-headliner Gretchen Gibson, the only person in country music with more issues than him, to his No Apologies tour.

Surrounded by tabloid rumors and people they can't trust, Kylie and Trace need each other more than ever. But the choices they make will change everything.

Because chasing your dreams and following your heart don't always lead you to the same place…

Caisey Quinn does it again with her sequel to Girl with Guitar! I thoroughly enjoyed Girl on Tour!! Girl with Guitar kind of holds a special place in my heart because that was the first book that a group of us decided to read as a weekend read along together and we thus formed Girls with Books! I love those girls and I'd like to think Caisey brought us together! =)
Okay, so first of all, let me preface this review with the fact that I was SO nervous to read this. Caisey warned us that while Girl with Guitar was a happily for now and Girl in Love (the 3rd book) was a HEA, that Girl on Tour is neither. And of course, that had me freaking out. I don't like drama or trouble in books that are there for the pure purpose of having drama or trouble. I didn't want Trace to do something to make me hate him. I didn't want to have to buy a new kindle because I'd thrown mine after something Trace does.
However, I was totally wrong to be nervous. Everything that happens, happens for a purpose and there is definitely no drama just for the sake of having it!
Girl on Tour picks up with a… ahem.. fantastic prologue picking up right where we left off with Kylie and Trace in Girl with Guitar. Trace had his issues and they didn't just magically disappear overnight. He's trying hard to be a better person and a better man for Kylie. And Kylie is there to help him and support him! Love those two together!!
However, now Kylie has to leave on her tour and Trace leaves on his. Trace was supposed to be having his tour, the way he wanted it, but a wrench gets thrown in the plans when he finds out he has to co-headline with none other but Gretchen Gibson. She's, as Kylie puts it, a female version of Trace, or at least how he recently was — drunk more often than sober, late for shows, late for meetings and an all around disaster. These two either shape up and do this tour or their label drops them. Insecurities and worries that Kylie has as they struggle with the distance are some of the issues that plague them. The media and paparazzi obviously are no help.
Kylie is the same hothead that she was in Girl with Guitar and I love it! She's not going to take crap from anyone and she's going to work her butt off to make a name for herself. I absolutely loved her attitude and personality. She feels first, acts second and thinks last. Sometimes, this can be a problem but you can't help but admire her determination and gumption. However, when you mix her feel first, think later mantra with Trace's quick temper and add in a splash of bourbon social media and the internet, what you get is a bad, bad chemistry experiment that's about to go wrong.
Dear Trace Corbin: I'm not sure why I was ever nervous about hating you. I could never hate you. I love you too much. And you just broke my sad little heart. *sigh* Trace is dealing with his alcohol problems and he really is trying to get his act together. He even tries to get Gretchen to seek out help as well. But alcoholism is obviously not something you can just get over and he struggles. He just sees himself as "not good enough" for Kylie. He doesn't talk to her when he struggles because he doesn't want her to see him like that. Ultimately, he just feels like Kylie deserves better — that he doesn't deserve her. 
Caisey really does a amazing job showing us Trace's struggle and making the characters seem so real. I love that everything seems realistic and nothing is sugar coated. I'm infamous for wanting the perfect little happy story, tied with a pretty bow on top, but that's not life. Life doesn't give you neat little packages with bows.
Also, the setting. I have never visited the South but now I know I NEED to pay a visit to Nashville, at least! I love the country feel Caisey creates because she made me FEEL like I'm there. It makes me want to drive with the windows rolled down and sing along to the country radio station. Once again, as with Girl with Guitar, I feel like I can almost hear the twang and the songs that Kylie writes.
I feel like I can't end the review without mentioning Lily and Mia. When we first meet these two girls that Kylie has to tour with, I did my inner eye roll and seriously wanted to throw something at one or both of them. But as the story goes on, and you learn more about each character, Caisey makes your heart open up and you end up loving them! I think they will be great friends for Kylie and I like the bond that I see forming. Hope to see more of them in the next!
Ultimately, Girl on Tour made me fall in love with Kylie and Trace all over again and I just can't wait until we can read more about them in Girl in Love!
Disclosure: An eARC was provided by the author in exchange for an honest review. This does not sway my opinion or the opinions expressed in my review in any way. 
My Rating: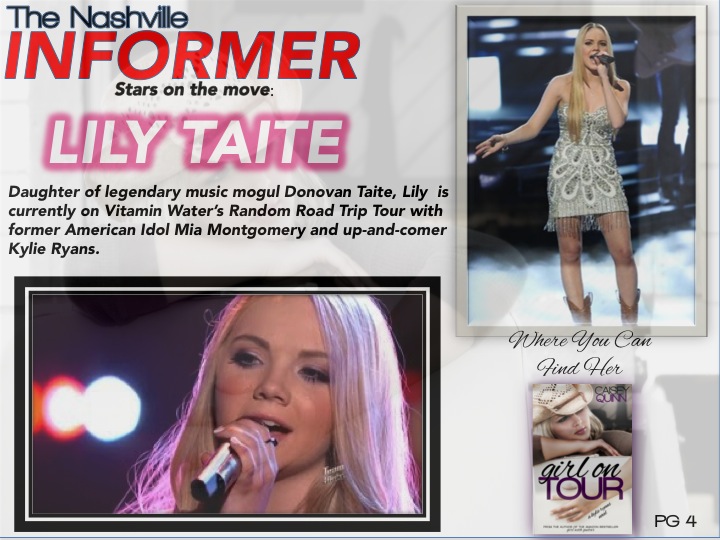 About the Author: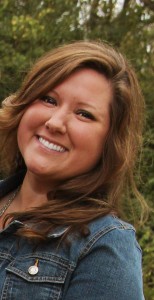 Caisey Quinn lives in Birmingham, Alabama with her husband, daughter, and other assorted animals. She is the author of several New Adult Romance novels featuring country girls finding love in unexpected places. She is currently working on Girl in Love, the third and final book in the Kylie Ryans series.
You can find her online at:
www.facebook.com/AuthorCaiseyQuinn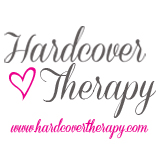 Related Posts