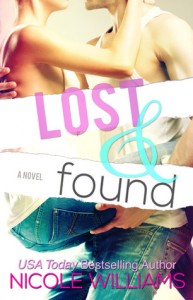 Lost and Found

by Nicole Williams
Published by Self published Genres: New Adult, Contemporary
Pages: 353
Format: Paperback
Source: Bought
Buy on Amazon
Goodreads


There's complicated. And there's Rowen Sterling.

After numbing pain for the past five years with boys, alcohol, and all-around apathy, she finds herself on a Greyhound bus to nowhere Montana the summer after she graduates high school. Her mom agreed to front the bill to Rowen's dream art school only if Rowen proves she can work hard and stay out of trouble at Willow Springs Ranch. Cooking breakfast at the crack of dawn for a couple dozen ranch hands and mucking out horse stalls are the last things in the world Rowen wants to spend her summer doing.

Until Jesse Walker saunters into her life wearing a pair of painted-on jeans, a cowboy hat, and a grin that makes something in her chest she'd thought was frozen go boom-boom. Jesse's like no one else, and certainly nothing like her. He's the bright and shiny to her dark and jaded.

Rowen knows there's no happily-ever-after for the golden boy and the rebel girl—happily-right-now is a stretch—so she tries to forget and ignore the boy who makes her feel things she's not sure she's ready to feel. But the more she pushes him away, the closer he seems to get. The more she convinces herself she doesn't care, the harder she falls.

When her dark secrets refuse to stay locked behind the walls she's kept up for years, Rowen realizes it's not just everyone else she needs to be honest with. It's herself.
Let me preface this review by saying I love cowboys. I love horses. I love farms and anything and everything country. I worked at a horse camp for two summers, one as just a counselor and the other I was a "wrangler-in-training". Basically I helped teach the campers riding classes, took guest groups out on trail rides, trained an assigned horse, and any and all barn duties. It was one of the best summers of my life, everyone on staff were fast friends and we all had so much fun, despite the hard work.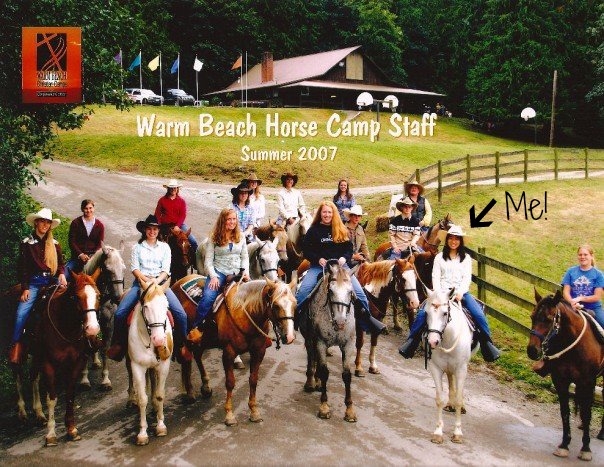 So much of Lost and Found just reminded me of my summer working at camp and I loved it! I remember getting up at the crack of dawn, bringing in horses and then all piling in for breakfast. The descriptions are so spot on and I could almost feel that I'm there! It just took me back to good memories.
Unlike me, Rowen Sterling is not associating her summer out in the middle of nowhere to any good memories. She's being forced to go out to Montana to spend a summer working at Willow Springs Ranch so that her mom will pay for art school. Rowen is the ultimate rebel girl, hiding safely underneath her black clothing and heavy make up. She sticks out at Willow Springs Ranch like a sore thumb but as she is warmly welcomed by the Walker family, she starts to realize that maybe she can be happy.
Especially because she's met one very special cowboy. Jesse Walker. With his sky blue eyes and incredible dimples, Jesse is one hell of a sexy cowboy. He is such a sincere, genuine good guy.
"He didn't study me like I was something different and scary. He looked at me like I was a human being, no different from himself, and yet unique just the same."
Jesse tries to gradually break through Rowen's walls and slowly, Rowen finds that letting someone in may not be that bad. As she adjusts to the hard work at the ranch, she begins to slowly become more herself, rather than just being someone others expect. The progression of her character was great and I liked that she didn't immediately do a 180 and trust Jesse. I hate when that happens in new adult books. Instead, her character progression made sense and I loved watching her transform.
I can't describe how much I loved this book. Every single character was so distinct and I found myself loving every single one of them. (Except Garth Black, what a jerk, but I hear we'll love him down the line.) I wanted to know these Walkers who were just the nicest family ever. I also really liked Rowen's inner dialogue — it had me cracking up numerous times.
It doesn't matter if you're not a fan of cowboys. Check this out anyway! I guarantee you'll be a cowboy fan afterward. Do you need extra incentive?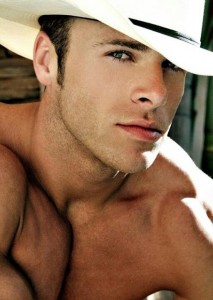 BAM. Jesse Walker. Right when I started reading Lost and Found, Jess tweeted that picture to me. *swoon*
Favorite Quotes:
"We all want to open up to someone, Rowen. The hard part is finding someone we trust enough to open up to. That person we're not afraid to let into the darkest parts of our world."
"I forgot you all are invincible gods."
Garth looked over his shoulder, "Nope, we're even better than that."
I could see his smile gleam.
"We're cowboys."
My Rating: 
(Disclaimer: There were no Jesse Walkers at my horse camp so I still need to pay Montana a visit, apparently.)
Related Posts