This book may be unsuitable for people under 17 years of age due to its use of sexual content, drug and alcohol use, and/or violence.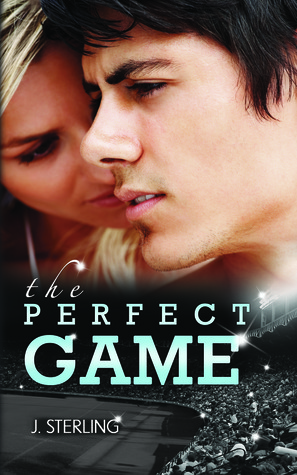 The Perfect Game

by J. Sterling
Published by CreateSpace Independent Publishing Platform on October 9th 2012
Pages: 310
Format: eBook
Source: Bought
Buy on Amazon
Goodreads


He's a game she never intended to play. And she's the game changer he never knew he needed.The Perfect Game tells the story of college juniors, Cassie Andrews & Jack Carter. When Cassie meets rising baseball hopeful Jack, she is determined to steer clear of him and his typical cocky attitude. But Jack has other things on his mind... like getting Cassie to give him the time of day. Sometimes life gets ugly before it gets beautiful...This is a MATURE YOUNG ADULT / NEW ADULT novelSuitable for ages 17+ Contains strong language and sexual situations & references
Alright. So, I first heard about this book when Chelsea and I went to the Seattle author event and met the author, J. Sterling. She was so outgoing and fun to talk to so I made a mental note to check out her book (there was a lot of talk about a certain Jack effing Carter and I was intrigued). Chelsea read it first and mentioned there was something she couldn't forgive. Then Betty tells me I must read it because of Jack Carter and I am like okay I am checking this guy out and seeing what all this fuss is about and deciding for myself!
So. Jack Carter is a hotshot baseball player who pitches fast and goes through women faster. He knows he's all that and girls fall over themselves to try to get his attention — except one. Cassie Andrews. She knows what he's about and she sure as hell isn't going to be one of those fawning bimbos. She's different and that is the game changer for Jack and he asks her out on a date. The date kind of melted my heart. Plus this guy has dimples! What am I saying, he has more than just dimples, this guy is all kinds of sexy.
Their relationship starts out tenuous, each having their own issues letting people in and trusting each other. But they open up and I loved that side of Jack! They work through their issues and for the first half, yeah, I loved Jack freaking Carter. He's funny, protective, thoughtful and totally sweet. LOVED him to pieces. (Sidenote: I also harbored a crush for his brother Dean this whole time.)
Cassie is driven with her passion for photography and I thought that was really cool to see. I liked that she didn't let Jack's world consume her, that she still had her own thing too. Anyway, about halfway through, some major shit hits the fan and all of a sudden I was just like. What. WHAT JUST HAPPENED.
And because of something that happens, I can't get over it. I wanted to beat some sense into Jack. I wanted to slap Cassie for not being more angry because hey, I was, why isn't she?! I know this is vague but… just go with me on this. And just because he has to-die-for dimples and a sexy voice — that doesn't earn immediate forgiveness! I think that was my biggest issue. It seemed like BAM, forgiven. I'm still reeling from all the drama that happened. Anyway, let's just say that while Jack semi-redeems himself, I'm still not sure I've forgiven him completely. I feel like I needed more time to do that (apparently NOT an issue for Cassie). Sorry for the vagueness but I don't want to spoil anything. I just had some issues with a whole lot of stuff involving Cassie and Jack and how they responded to it.
Besides all that, I did like it! The writing is good and evoked nostalgia about college days! I also like sporty romances so that's why I loved the first half so much. And Jack. There's a reason he's called Jack effing Carter! Betty has convinced me to read the Game Changer to decide if Jack is redeemable so watch for that!
Oh and this is the Jack Carter I picture in my head: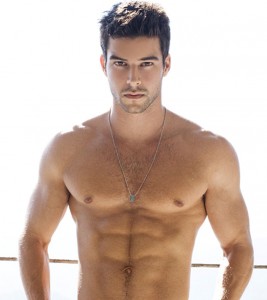 My Rating: 
If you have read this, what did you think? Any sporty romances YOU like that I should check out?
Related Posts