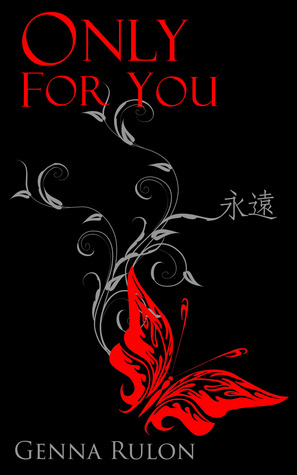 Only For You

"In its purest form love is self-sacrificing, eternal, selfless, enduring, truthful, forgiving and indulgent. It also feels an awful lot like a kick to the stomach when you try to fight it!"

All Everleigh Carsen wanted to do was complete her final semester at Hensley University and begin the life she carefully planned.

When a wave of violent crime seizes campus, Everleigh is persuaded to attend a school sponsored self-defense seminar by her best friend, where she meets volunteer instructor, Hunter Charles. After Everleigh's biting sarcasm induces Hunter to eject her from class, a tempestuous relationship is born.

Everleigh is determined to forget the striking man, but fate—that fickle shrew—continuously intervenes. Unable to escape him, she declares Hunter an enemy combatant. The only complication…Hunter is resolutely pursuing vindication…by any means necessary. Verbal warfare ensues, and despite Everleigh's ingenious efforts, in Hunter, she has finally found her equal.

Only For You is a compelling tale of friendship, desire, and redemption—brimming with intelligent characters, witty dialogue, unexpected twists, profound sorrow, unfettered hope, and love's unassailable perseverance.
I received this book for free in exchange for an honest review. This does not affect my opinion of the book or the content of my review.
When Genna first contacted me about reviewing her debut novel Only For You, she said it was similar to Easy and Wait for You, both books that I adore. The premise for Only For You sounded great too so I was definitely on board!
In Only For You, Everleigh is finishing up her last year at Hensley University where attacks on many of the female students have been prevailing. As a result, her roommate and best friend Sam signs them up for a self defense class. After she accidentally disrupts the class, the instructor frowns upon her flippancy and dismisses her from the class that day. That in and of itself is embarrassing but made a hundred times worse because the instructor was just drop dead gorgeous. No joke, Hunter is a perfect man. Turns out he is in some of Ev's business classes and after initially clashing, they soon become friends. For Ev, this is frustrating since she's decided that she really likes this guy. They have crazy chemistry and she can't understand why Hunter doesn't want anything more but she doesn't want to lose him so takes the friendship.
Meanwhile, the attacks are still occurring and no leads have been found. They continue to escalate and get worse — deaths start occurring. Honestly, I kept wondering WHO?? Who is doing this? It actually got to the point that I would start suspecting totally random people because I was on such high alert.
I thought this was a fantastic debut novel! The story line about the attacks happening at Hensley kept me riveted and questioning everything. I absolutely loved Ev and Sam's friendship. Sam has been her family for almost her whole life and I loved how much these girls cared and looked out for one another. What a true friendship. Now let's discuss Hunter. He is totally hot, funny, witty and so wonderfully protective of Ev. I absolutely loved their relationship. THANK YOU for no insta-love. The foundation for their relationship was really well constructed. I loved how they gradually came together and became friends after their initial bad start.
My only complaint about this one is sometimes the dialogue seemed off to me, like it was a little too formal and I questioned if things would actually be said like that. It wasn't a huge thing, just something I noticed.
Another thing I noticed that I really liked is that Ev is finishing up her undergrad years and that was a welcome change! A ton of NA out there runs the same storyline — MC is starting college, meets someone with a broken past and fall in love. This isn't to say there's NA out there with this storyline that I didn't love (there is!) but it can get overdone. It was SO nice to read about someone finishing college and not obsessing over first classes or whatnot. I liked that there wasn't immediate love and a relationship; it concentrated more on Ev figuring out her future and also highlighted nuances of friendships and relationships in a very realistic way.
Check out this book you guys! A very refreshing new adult read!
My Rating: 
Related Posts