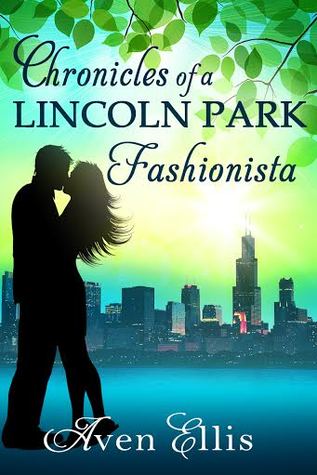 Chronicles of a Lincoln Park Fashionista

by Aven Ellis
Published by Soul Mate Publishing on September 10, 2014
Genres: Romance, Contemporary
Format: eARC
Source: Author
Buy on Amazon
Goodreads


Recent college graduate Avery Andrews is ready to begin a new life in the big city. She's landed an apartment in Chicago's famed Lincoln Park neighborhood–and has her eye on the cute commodities trader just a floor above.

If Premier Airlines knew about her fear of flying, they never would have hired her to be their marketing assistant—but it's not like Avery wants a lifelong career. Right now she simply wants a job to pay her bills…and fund a few little shopping excursions, too.

Her new lifestyle comes with a price tag, as Avery is not only faced with paying a ridiculous rent but finds she's perceived as one of the vacant, husband-hunting fashionistas who live in the area. Avery resents this stereotype—so she doesn't want a lifelong career, and she loves fashions she can't afford, but that doesn't mean she is empty-headed and spoiled, does it?

When an opportunity to participate in a documentary at work arises, Avery finds a two-fold solution to her problems. She'll earn extra money for it, and the documentary will show her as a serious career woman, enabling her to shed that husband-hunting fashionista label for good.

When the camera is on, Avery attempts to be a motivated professional woman. But when she is challenged by Deacon Ryan, the videographer assigned to cover her story, Avery finds herself wanting things she was never supposed to want—like a lasting career—and Deacon. And Avery might just gain more from the experience than a perfect career image and extra cash to put in her Tory Burch wallet…
I received this book for free in exchange for an honest review. This does not affect my opinion of the book or the content of my review.
Why Did I Read?
I pretty much will read anything and everything by Aven! I was also in the mood for a good, fun romance and I know that I can depend on Aven for that!
My Thoughts:
Chronicles of a Lincoln Park Fashionista is SUCH an amazing, fun, heartfelt romance! It read like a romantic comedy movie, like I could just visualize everything playing out in my head. It's the type of book you want to pick up for a relaxing Friday night read.
Firstly, Aven always writes amazing, career driven heroines and that is just something I love about her stories. Chronicles of a Lincoln Park Fashionista is no different. Avery is working for Premier Airlines as a marketing assistant and at first, this is just something she wants to be doing for now. Something to pay the bills and support her fashion habit. However, as the story unfolds, she is driven to want more and she finds herself enjoying what she's doing.
A big part of the reason she discovers these career aspirations is because of DEKE RYAN. Oh, and no, my hand did not slip and hit the caps lock button accidentally. DEKE RYAN deserves caps lock. So, Premier Airlines decide to do a documentary and Avery is chosen as someone they want to feature on the show. DEKE RYAN is the videographer on the project and DEKE RYAN is sexy. He wears funny vintage t-shirts featuring random things he likes, from bands to food to sports teams and he is smart, funny, sweet and an all around freaking amazing guy. (And, okay, fine, I'll stop it with the caps lock now.)
So Deke and Avery don't exactly hit it off at first because he thinks she's a shallow fashionista who doesn't care about anything else and Avery thinks Deke is uncultured and not someone she's supposed to like. I have to admit, at the very beginning I totally pegged Avery incorrectly too. So I loved getting to know her and seeing what she's really like. One of my favorite aspects of this book though? The fashion. I loved Avery's wardrobe. I want it. I need it. I solemnly swear that I will NOT go out on a shopping spree. (Major sad face.) But seriously, the fashion focus was so awesome. I loved the outfits that were pieced together and the little attentions to detail that just set the scenes so well.
The development of the romance was also so well paced. Nothing seemed rushed and the conversations between these two? Oh they are the BEST. I loved their growing relationship and rooted for them so hard. Another favorite aspect? No unnecessary angst or drama. I am so over cliched drama in romance plot lines. (By the way, you won't find that in any of Aven's books so go read all of them!)
In Short:
Chronicles of a Lincoln Park Fashionista is a light, fun romance featuring a strong, career driven heroine with a fashion sense and wardrobe you will pine after! This is the absolute perfect romance to read if you are looking to settle in for a relaxing night. Trust me, you do not want to miss out on meeting DEKE RYAN. Plus, a fantastic storyline to boot! What are you waiting for! Go forth and read!
My Rating: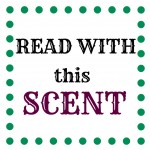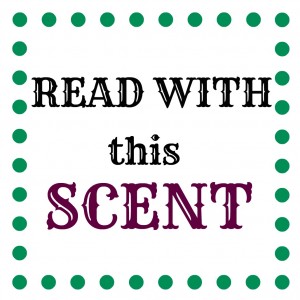 So it's been awhile since I've done this so a refresher as to what this is: I pair certain candles with books! Usually this is something that I think fits with the book. I have a TON of candles and almost always have one burning. And this is Book Scents! 🙂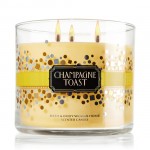 This is Champagne Toast from Bath & Body Works. It smells SO good! It is light, refreshing and citrus-y. It reminded me of what I imagine Avery's perfume to smell like. Once you read, you'll notice that a citrus scent runs throughout the book, too. 🙂
Do you also love when fashion shows up in your books? Also because I love to push books I love on people — leave me a comment and tell me your favorite fashion accessory as an entry to win a copy!
Related Posts