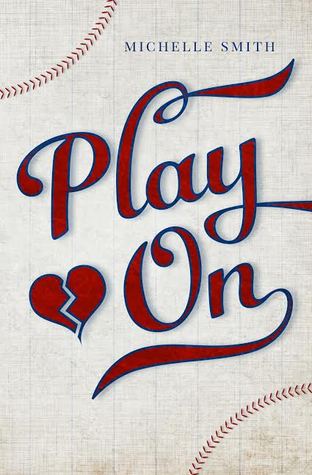 Play On

by Michelle Smith
Published by Spencer Hill Press on April 21, 2015
Genres: Contemporary, Friendship, Love & Romance, Young Adult
Pages: 258
Format: eARC
Buy on Amazon|Buy on Barnes and Noble
Goodreads


In the small town of Lewis Creek, baseball is everything. Especially for all-star pitcher Austin Braxton, who has a one-way ticket out of town with his scholarship to a top university. All that stands between him and a new start is one final season. But when Austin starts flunking Chemistry, his picture-perfect future is in jeopardy. A failing grade means zero playing time, and zero playing time means no scholarship.

Enter Marisa Marlowe, the new girl in town who gets a job at his momma's flower shop. Not only is Marisa some home-schooled super-genius, she's also a baseball fanatic and more than willing to help Austin study. As the two grow closer, there's something about Marisa that makes Austin want more than just baseball and out of Lewis Creek--he wants a future with her. But Marisa has a past that still haunts her, one that she ran all the way to South Carolina to escape.

As Austin starts to peel back the layers of Marisa s pain, it forces him to look beyond the facade of himself and everyone he thought he knew in his town. What he sees instead is that in a small town like Lewis Creek, maybe baseball isn t everything--maybe it is just the thing that ties them all together."
I received this book for free in exchange for an honest review. This does not affect my opinion of the book or the content of my review.
My Thoughts:
You all know I love my sporty books. Play On has just earned a spot on my list of fave sporty books! It seriously had everything I love and want in a sporty book. Play On was like Friday Night Lights, baseball edition. It's not only about a game but also about family and love and friendship and everything that goes into those things.
Austin Braxton is all set to head off to USC on scholarship in the fall (me, being a silly west coast girl at first assumed the wrong school, OOPS!) — except he needs to pass Chemistry first. The good looking new girl that's just moved into town happens to be a chemistry genius (and legit baseball fan to boot!) and offers to tutor him. I really loved these two! So the book is told from Austin's POV and let me just say, Austin is hilarious. I absolutely loved his inner dialogue — cracked me up. The teen voice also seemed very accurate and spot on to me. I loved getting to know Marisa and seeing her and Austin's relationship slowly becoming a thing and then growing. She is awesome. There are things in both Austin and Marisa's past that they have to learn from each other and I really enjoyed seeing that. Play On addresses multiple issues that I think were talked about and handled really well. Personally, I feel like it was pretty eye opening.
The baseball aspect. So I am a diehard football girl. I don't really like watching baseball, like on TV and such. It doesn't really capture my attention. Going to games and hanging out with people and eating food and such I am down with. However! All that to say that while reading Play On, I was enraptured by the game. The feel of baseball, of playing, the passion Austin had for it and the Coach and the whole team being a family — I loved absolutely every single detail. Remember when I said it is like Friday Night Lights but with baseball? You get that same heart swelling emotion and it made me want to yell clear eyes, full hearts, can't lose! I started wanting to watch baseball as I read because just from Austin's thoughts, that love for baseball is just so palpable that it just spreads. Michelle captured that love and passion for the game in her descriptions and in the characters' interactions so well! And Coach! Gah! He was so much a father figure to Austin and I seriously loved him.
My other favorite part of this story? Austin's two friends Brett and Jay. I ADORED THESE TWO. I loved the comradery between these three as they start their final season together. They've got each other's backs. And I loved how things played out but you know, spoilers so. Just know I seriously could not love two secondary characters more. <3
In Short…
Play On isn't just a story about baseball and it isn't just a story about two people falling in love — it's so much more! It's about family and forgiveness, about support and friendship, about passion and heart, and is just truly a great story! Just trust me and read it!!
 My Rating: 

About The Author: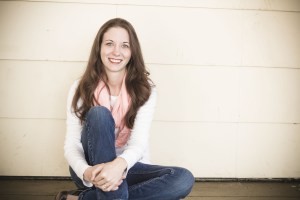 Michelle Smith was born and raised in North Carolina, where she developed a healthy appreciation for college football, sweet tea, front porches, and a well-placed "y'all." She's a lover of all things happy, laughs way too much, and fully believes that a little bit of kindness goes a long way.
Michelle lives near the Carolina coast with her family.
Website || Twitter || Facebook || Tumblr
Related Posts