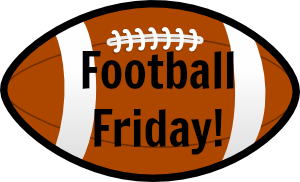 What is Football Friday, you ask? And what if you don't like football? DON'T LEAVE YET. There will be book talk too! Last year I was inspired to start this because I was so excited to have book friends who love football too and loved talking football with them! Basically, each week I'll feature a player. There will be a "football lite" section with a brief intro about him and why I chose to feature him. For those die-hard fans, I'll also have a "football fanatic" section where I'll have a discussion about the player!
To bribe non-football fans, I'll have a weekly football hottie picture (because football pants, am I right?) and I'll also feature a sporty book I've enjoyed!
This week I'll be featuring JJ Watt!
Football Lite: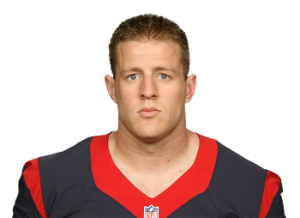 Position: Defensive End
Team: Houston Texans
Why did I pick him? JJ Watt is such an amazing player! You may have heard him nicknamed "JJ Swatt" because he is such a huge guy he can swat opposing quarterback passes down like it's nothing. You may have also seen him as the guy recording sack after sack! (Just this last week he made a great sack even after he got his helmet stripped off!)
Besides being a fantastic football player that opposing quarterbacks don't want to face, he also just seems like such a nice, fun person! He founded the JJ Watt Foundation which focuses on helping fund middle school after school athletic programs. I think it's such an awesome foundation!
Fun fact: his favorite sport is hockey and he actually played it until he was a teenager! I can totally see him as a hockey player too.
Football Fanatic:
JJ played for Central Michigan as a tight end before transferring to the University of Wisconsin and playing as a defensive end. He was drafted in the first round by the Texans in 2011 and was the 11th overall pick!
JJ Watt is the first player to have multiple 20-sack seasons! That is incredible. And his background playing as a tight end has shown too because last season, he ran three routes as a tight end. And he scored three touchdowns. It's mind blowing!
He also had the second most MVP votes last year, behind Aaron Rodgers. What's incredible about that is that it's been almost 30 years since a defensive player has won the MVP award! Maybe this year will be his year?
Discuss: Can JJ Watt save the Texans at defense since their offense may be shaky with Ryan Mallett at QB?
Football Hottie of the Week: 
JJ Watt, Defensive End, Houston Texans
I had to do a JJ double header this week. Did you guys SEE the cover of Men's Health?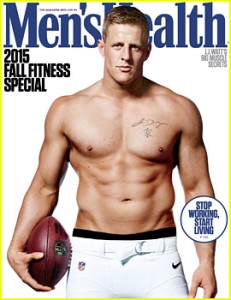 And thanks to tumblr, the source of all picture goodness, for the following.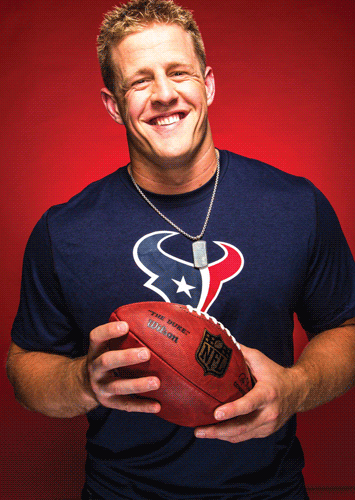 Game to Watch For:
Seahawks vs Green Bay Packers
This game should be interesting. We all remember the season there were replacement refs? I mean… everyone can say what they want about that last second TD for the Seahawks against Green Bay but the whole league can thank us for bringing the real refs back. 😛
Then last season when the Seahawks played against Green Bay in the playoffs. I had basically screamed myself hoarse at the TV (no really, I lost my voice for the next two days) and thought we were done for when we trailed 19-7 with about 4 minutes left. THEN we managed to score TWO TDs with a two point conversion for a lead before GB tied with a field goal, sending us into overtime — where we scored the game winning TD that sent us to the Superbowl!! It was a stunning, surprising, amazing end to the game and I actually burst into tears afterward because I couldn't believe we had done it.
That being said. I'm so scared for this Sunday. Our O line sucks. Our defense is missing the BOOM in our Legion of Boom (Kam PLEASE stop holding out). And Aaron Rodgers hasn't thrown an interception at home since 2002. Our last two meetings with Green Bay have been wild, crazy rides. What will happen this week??
Sporty Book Spotlight: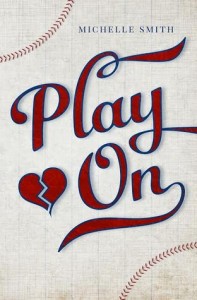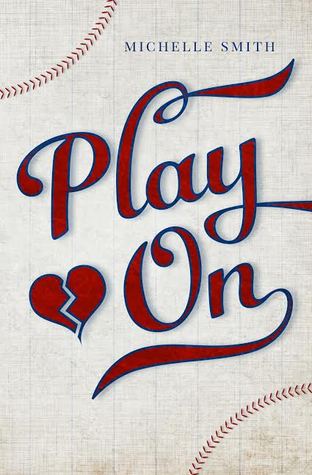 In the small town of Lewis Creek, baseball is everything.

Especially for all-star pitcher Austin Braxton, who has a one-way ticket out of town with his scholarship to a top university. All that stands between him and a new start is one final season. But when Austin starts flunking Chemistry, his picture-perfect future is in jeopardy. A failing grade means zero playing time, and zero playing time means no scholarship.

Enter Marisa Marlowe, the new girl in town who gets a job at his momma's flower shop. Not only is Marisa some home-schooled super-genius, she's also a baseball fanatic and more than willing to help Austin study. As the two grow closer, there's something about Marisa that makes Austin want more than just baseball and out of Lewis Creek—he wants a future with her. But Marisa has a past that still haunts her, one that she ran all the way to South Carolina to escape.

As Austin starts to peel back the layers of Marisa's pain, it forces him to look beyond the facade of himself and everyone he thought he knew in his town. What he sees instead is that in a small town like Lewis Creek, maybe baseball isn't everything—maybe it is just the thing that ties them all together.
So I don't actually watch baseball — I get bored. I do like going to games for food, beer and hanging out with friends but watching the game itself kind of bores me. However, I have come to love it in my books! Experiencing the love of the game through the characters makes me so much more invested in baseball and I become riveted to their practices and games! I love the passion the players show and as a result, I become invested in how their games go! I really enjoyed Play On — it was such an amazing book filled with heart, passion, family and friendships! My full review can be found here. I highly recommend it!
Are you a fan of JJ Watt? How do you think the Texans will fare this year? What game are you excited for this week?
Related Posts