This year's Love-A-Thon is hosted by Alexa from Alexa Loves Books, Cee from The Novel Hermit, Kristin from Super Space Chick & Mel from The Daily Prophecy!
Mini challenge #3 is one of my favorites! Book Spine Poetry! I love trying to create some semblance of a poem from my books. It's just a lot of fun! Here is what I came up with: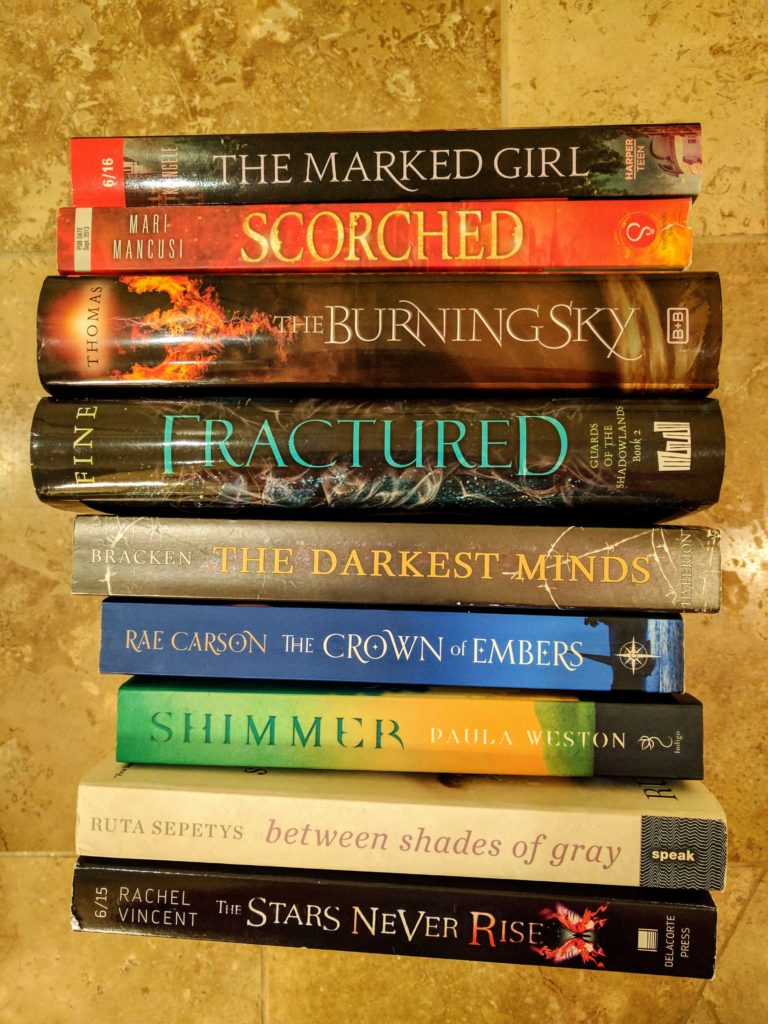 The Marked Girl scorched the burning sky,
fractured the darkest minds;
The crown of embers shimmer
between shades of gray
The stars never rise
I hope you liked my book spine poetry! I need to get more books with verbs in the title, ha! Did you create some book spine poetry? Link me!
Related Posts