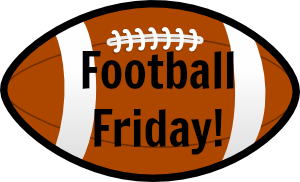 Football Friday is going to be a brand new Book Scents feature!!! Okay, if you don't like football – DON'T LEAVE YET. There will also be books involved! Basically, I was talking football on twitter with some lovely ladies (Ellice, Danielle and Kelly) and I LOVE talking football. So, of course I was excited to have book friends love football too and talk about it with them! Last year I talked about how football is my other great love and this year I decided to do a feature on Fridays during the football season!
What will it be about? I'm going to feature a player I like. There will be a "football lite" section where I'll give a brief intro to the player and why I'm featuring him. Then, there will be a "football fanatic" section, where I'll have a discussion about the player and all you fanatics can join in!
What if I don't like football? Then I will bribe you here with a weekly football hottie picture! 😉 I'll also be featuring a sporty book I've enjoyed to check out!
I'll also highlight a game to watch out for on the upcoming Sunday so if you're a football newbie, maybe I can convince you to join in the madness. 🙂
You all ready for this?? I'll be kicking off Football Friday with: Russell Wilson! 
Football Lite:
Position: Quarterback
Team: Seattle Seahawks
Why did I pick him? I love my Seahawks so of course I had to pick a Seahawks player! 🙂 Also, Russell is such an inspirational and good person! He makes a weekly visit to the Seattle Children's Hospital and visits with the kids and families there. With his schedule?? This is amazing and touching. He sets a great example for his team and is a solid leader.
Football Fanatic:
Russell was selected in the third round of the 2012 draft. This was right after Matt Flynn was signed and even I remember being soo excited Matt Flynn was coming to Seattle. So many people criticized picking Russell and most analysts thought the Seattle draft was terrible. Well. Flash forward two years. Hey there, Superbowl Champs. 🙂
I love that Russell garnered so much criticism, much of which was about his height (some joked maybe he couldn't ride roller coasters) and yet he is proving them wrong. He's such a great scrambler, I love watching him run around and still get a pass off. He doesn't have huge yardage numbers in the past seasons but our run offense really makes play action work well!
Discuss: How do you feel about Russell? Do you root for the Seahawks as hard as I do? What do you think our chances are of making a return to the Superbowl??
Football Hottie of the Week: 
Danny Amendola, WR, New England Patriots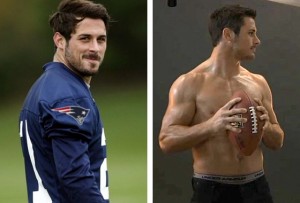 Why don't the Pats play him more?? I remember watching him when he was on the Rams thinking HEY this guy's cute. Now I stalk Pats games for him.
Game to Watch For:
Broncos vs Seahawks! 
I'm not just saying this because I love my Hawks but uh, Superbowl rematch?? (The last Superbowl rematch was in 1997 between the Green Bay Packers and New England Patriots!) This should be good.
Sporty Book Spotlight: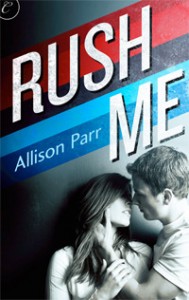 When post-grad Rachael Hamilton accidentally gate-crashes a pro-athlete party, she ends up face-to-face with Ryan Carter, the NFL's most beloved quarterback.

While most girls would be thrilled to meet the attractive young millionaire, Rachael would rather spend time with books than at sporting events, and she has more important things to worry about than romance. Like her parents pressuring her to leave her unpaid publishing internship for law school.

But when Ryan's rookie teammate attaches himself to Rachael, she ends up cohosting Friday-night dinners for half a dozen football players.

Over pancake brunches, charity galas and Alexander the Great, Rachael realizes all the judgments she'd made about Ryan are wrong. But how can a Midwestern Irish-Catholic jock with commitment problems and an artsy, gun-shy Jewish New Englander ever forge a partnership? Rachael must let down her barriers if she wants real love—even if that opens her up to pain that could send her back into her emotional shell forever.
I actually read this before I started blogging but I really enjoyed it! I loved the football aspect and it was a fun, light NA read that wasn't overly angsty!! Ryan and Rachael are so different but I loved watching them get to know each other! I remember reading it and thinking, man, why I can't I accidentally gate-crash an NFL party?! 😉 You all should check this one out!
Thoughts? Do you like football? Do you hate it? Did you at least enjoy the hottie eye candy I provided? Have you read Rush Me? What other football books have you enjoyed?
Related Posts