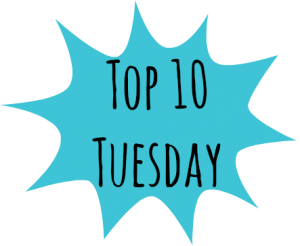 Top Ten Tuesday is a weekly bookish meme hosted by The Broke and the Bookish!
Today we're talking about the top 10 BEST books I've read this year! I excluded rereads from my list because I only reread a book if I absolutely loved it so it's kind of a no brainer that it's going to be a "best". So this list is all about the top 10 best books I've read this year that is not a reread. I also happened to read a lot of series this year that became favorites and in that case, I chose my favorite from the series. Without further ado and in no particular order: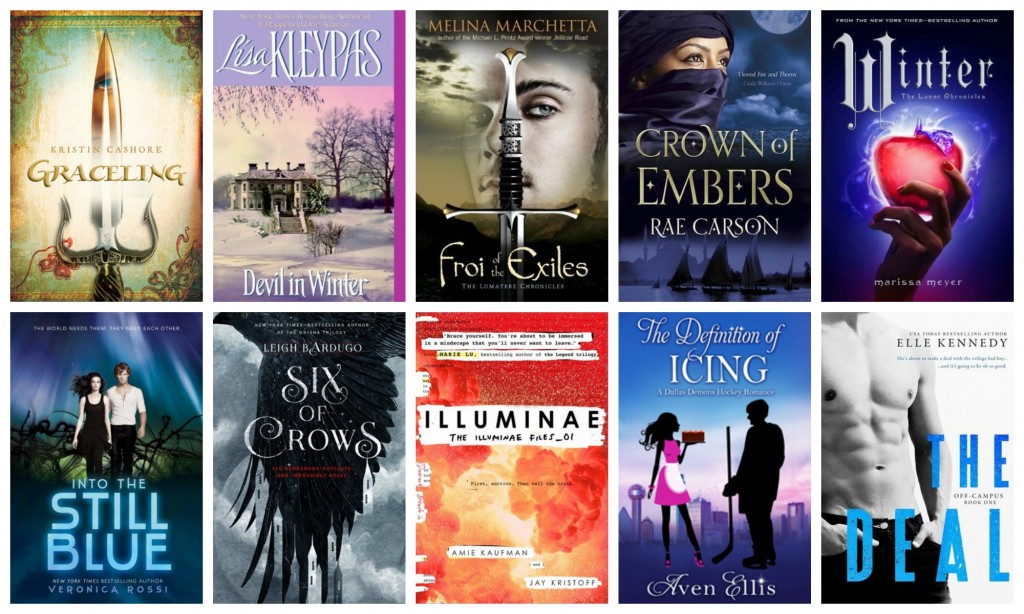 Graceling by Kristin Cashore: I couldn't believe how long I had waited to read this. It was just the sort of fantasy I love and has one of my favorite OTPs ever (Katsa and Po!!) I still need to continue the series and I'm excited to do so!
Devil In Winter by Lisa Kleypas: I read historical romance for the first time this year and I am SO glad I did! I loved the Wallflowers series but this one is my favorite. This couple is just so unlikely but yet so perfect. It's incredible. I loved it.
Froi of the Exiles by Melina Marchetta: The Lumatere Chronicles has taken its spot on my all time favorite fantasy series list. It's incredible and so brilliant and I know I'll be rereading at one point. This one is my favorite of the series because there is the most amazing character growth I have EVER seen and the fantasy world is awesome and there are SO many ships that are perfectttt.
Crown of Embers by Rae Carson: I liked the first book well enough but oh man, I LOVED this one. Hector, Lord Commander of my heart! Swooon. Elisa really grows so much in this book and really comes into her own in this one and I loved every second of it.
Winter by Marissa Meyer: This series ender is PERFECT. Unpredictable with nonstop action but also the best humor! These are some of my favorite characters ever and I had the worst book hangover after I finished. This is going on the to-reread list for sure!
Into the Still Blue by Veronica Rossi: Yes, that's right, I finally read this series this year! And I freaking loved it. I thought it was such a unique dystopian and gosh Aria and Perry! <3 AND OF COURSE ROAR. <333
Six of Crows by Leigh Bardugo: I love Leigh's writing. LOVE. IT. And I loved being back in the Grisha world. Heist story plus fantasy PLUS amazing characters equals best.
Illuminae by Jay Kristoff and Amie Kaufman: Super unique layout that is so creative and awesome and amazing and just super cool. But that's not all. The plot is super tense and I couldn't even put it down. Plus, Kady and Ezra are just the best. I needed the next book like yesterday.
The Definition of Icing by Aven Ellis: I love Aven for her sporty sweet romances and this even has my other love: chocolate. YUM. I loved that aspect, not to mention hello hockey hottie Nate! <3
The Deal by Elle Kennedy: Another hockey romance! Garrett is all sorts of hilarious and he and Hannah fit so well. It was the perfect combination of everything I love in a sporty NA.
Alright. Do we have any in common? Tell me what your favorite reads of 2015 were!
Related Posts