I was struck by the idea of writing a post about my other great love. So, you ask, what IS my other great love? What else takes up almost as much time as I put into reading?
FOOTBALL.
I am obsessed. There are few things that get me as riled up and passionate than football (books is the other). I will yell at my TV when the team I'm cheering for throws an interception or when the refs miss a call. I will hide my face in my hands when there's 20 seconds left at the end of the 4th quarter and they have to move the ball down the field and try for a hail mary. My blood pressure literally spikes in those moments and I'm pretty sure the championship games last week were giving me heart palpitations.
Why do I love it?
I love the EMOTION the players have in these games. I love the PRIDE fans have for their team and their city. I love watching great, amazing plays where you sit back in awe and think, wow, now THAT was seriously amazing. Because these athletes are incredible!
Another thing that fuels my love of football even more? Fantasy football. I love it for the fact that it makes ALL games fun to watch. I mean, I want to watch the Seahawks games because they're my team but what about say, the Browns? The Buccaneers? Usually I wouldn't care if I watched them or not, but now that I have Vincent Jackson on my fantasy team? You can bet I'm going to watch the Bucs and root for him to get five hundred bazillion yards. It makes football Sundays that much MORE fun.
I am also a seriously competitive person. You play a board game with me and I lose? I'm going to want to play until I win. I love winning. And that makes me even more obsessive about fantasy football because you just want to beat your opponent so badly! So when you watch the games on Sunday, now you have multiple things to root for, not just your home team and that just adds about 10 more buckets of fun into the mix. I also love fantasy football for the trash talking. Yeah, I'll admit, I have a trash talking problem. Anyone watched the show The League? (it's freaking hilarious and on Netflix – go check it out) I secretly aspire to be just like Jenny – she can trash talk with the guys like nobody's business. I may have pissed off all my school leaguemates after I wrote them a lovely message rubbing in their face the fact that I was their champion for the second year in a row. (I mean, seriously, they're grown-ass men, they should be able to take it from a little 5'2 asian girl.)
But it was worth it. Because trash talking is a part of fantasy football and it's amazingly fun. What's the point of winning if you can't talk about it?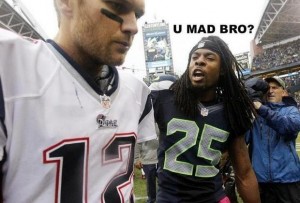 Yes, Richard Sherman may be my soul mate. 
(For the record, I love that guy and America can shut up about him — for many reasons, but that's not the point of this post. I will gladly share if you're curious.)
So yes. The emotions. The fan pride. The nail biting moments. The incredible plays and awesome players and pure FUN of watching it. All of those plus ONE more reason… You know you like watching for the hot football players too.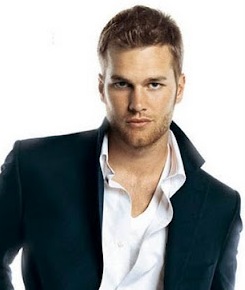 I am not ashamed to admit Tom Brady is the sole reason I like watching Patriots games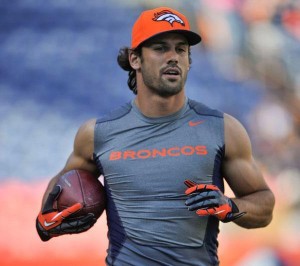 Peyton Manning, I love you, I do, but Eric Decker takes the spot of favorite Broncos player
Because he's seriously hot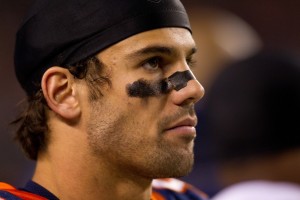 So hot that he needed three pictures. Why, no, I'm not obsessed, why do you ask?
Honorable mentions: Drew Brees, Danny Amendola, Russell Wilson, Dennis Pitta
So when I'm not reading, I can be found watching football, talking football or tinkering with my fantasy team. What do I do when football season is over? I wallow in depression because football is the best sport ever. Am I right?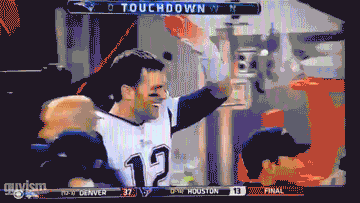 Do you like watching football? Do you get as into it as I do or do you just like the food at Superbowl parties? Who are YOU rooting for in the Superbowl?
Related Posts