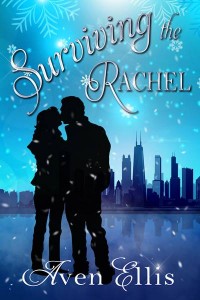 Surviving the Rachel

by Aven Ellis
Published by Soul Mate Publishing on December 20, 2014
Genres: Love & Romance
Format: eARC
Buy on Amazon
Goodreads


Life after college graduation is not at all what twenty-one-year-old Bree Logan expected. Unable to find a professional communications job, dumped by the guy who was THE ONE, and stuck with a pricey city apartment she can't afford, Bree ends up moving back home with her parents in the suburbs and working as a cocktail waitress at a posh Chicago hotel.

In a desperate attempt to get a fresh start, Bree goes to a hip salon and requests that the first available stylist chop off her long dark hair. Alarmed when the stylist suggests "The Rachel," after the famous haircut from the show Friends, Bree is hesitant, but decides to go for it when she is assured it will be a "fresh, modern adaptation" of the infamous 90's cut. Unfortunately for Bree, it turns out to be exactly the same cut, but with horrific heavy bangs added to it. Hideous doesn't even begin to describe it.
Bree is convinced nothing will ever go right when she meets neighbor Jack Chelten, a twenty-five-year-old German translator. Not that Bree is looking to date anyone, but there's something quirky and intriguing about his freckle-splashed face and blue eyes. And suddenly Bree finds herself seeking out different opportunities and challenges . . . as well as the boy next door.

In her new adult life, Bree learns that sometimes you have to go through crises to get to where you need to be. And if you can survive The Rachel, you can survive anything, right?
I received this book for free in exchange for an honest review. This does not affect my opinion of the book or the content of my review.

Why Did I Read?
Aven writes it, I read it! That's basically how it goes now. 🙂
My Thoughts:
You guys, I so enjoyed Aven's latest book! Aven always writes strong, career driven, heroines and Surviving the Rachel is no different. Bree Logan is fresh out of college and thought she had everything figured out. However, her job search is going horrifically and her long time boyfriend has just broken up with her. So, now she's back living with her parents and she feels like she hasn't gotten anywhere and is right back where she started. While still searching for something other than her current cocktail waitress job, Bree decides a new hairstyle could jumpstart a new beginning but instead of something trendy, she ends up with the exact Rachel hair cut from the show Friends. 
I have to say that I totally identified with Bree at the beginning when she just feels at a loss. She's got her degree. Shouldn't she be able to get a job? She thought she was going to live with her long time boyfriend in an amazing apartment. Nope. Old room in her parent's house. Guys, it is SO hard to find a job. I totally get that helpless feeling! I had to go through job search for months last year and I totally understood exactly how she felt. Anyway, I just liked how realistic Bree's character was! And her character arc of figuring out what she wanted, and being determined enough to keep trying and going after it — loved that.
In the midst of all this, she meets literally, the boy next door, Jack Chelten. Jack is the ultimate nice boy next door. The one that YOU wish you lived next to! He's sweet, funny, amazing, thoughtful and EVERYTHING. I loved how good he was for Bree. Their relationship was so well balanced and sweet, I just loved! There are many, many swoontastic scenes.
Also, another favorite part — lots of Friends talk in this book! It just made me smile to see different episodes come up in conversation. If you're a Friends fan, you'll definitely appreciate it!
In Short…
This is another fantastic, sweet romance from Aven! She just writes the best feel-good romance stories with true to life characters and fun story lines! If you like Friends? BONUS! Surviving the Rachel is low on angst and high on all the butterfly swooping happy sensations you'll get from reading this sweet romance!
My Rating: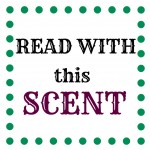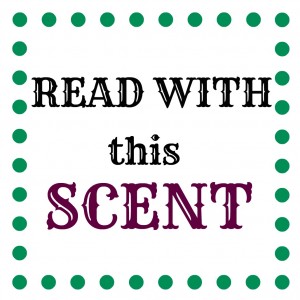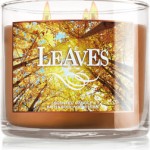 Leaves from Bath and Body Works smells like apples and cinnamon and fall! It reminds me of one of my all time favorite scenes in Surviving the Rachel and I'm not going to embellish on it more because the scene is perfect and you will have to read and find out for yourself. 🙂
Related Posts