Audiobooks seem like such a big thing now! I see people talking about them on twitter, on their blogs, etc and the whole time, I just think to myself, "well, audiobooks just aren't for me." And guess who now listens to audiobooks in the car all the time? *raises hand* Let me tell you how I became an audiobook convert…
Before, I had many concerns about audiobooks. See, I love the reading "experience". I love being wrapped up wholly in a book, turning the pages, being enveloped in the world and reading at my own speed. I'm a pretty fast reader. So how was I going to LISTEN to someone read me a book I could read in a quarter of the time? Also, I really like picturing and imagining things for myself, which is also why I always will read a book first before the movie. I don't want something to color how I may see or hear things. And the thought of someone narrating voices to me just did not seem appealing. 
A few weeks ago, I was getting off work. At work we have the radio playing in the office — all day, 8 hours a day. I got into my car and started to hear the SAME DAMN SONGS AGAIN ON ALL THE STATIONS.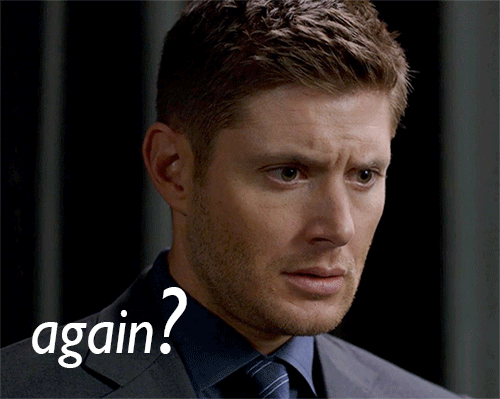 Whenever I hear certain overplayed songs now, I just get mad. I can only hear Uptown Funk and Sam freaking Smith so many times a day before I want to tear my hair out. So on my way home I decided ENOUGH was enough. I couldn't deal with the radio anymore. I needed to at least try an audiobook because it would be infinitely better than the hell of hearing a crooning voice say "stay with mee" one more time. I have a long-ish commute to and from work and traffic sucks here. I was so fired up about the radio business that I made a small detour to the library on my way home in hopes of snagging an audiobook there.
Turns out, the selection of physical CD audiobooks at my library is pretty small. Whomp whomp. Thankfully, Jessica, who I had been angrily texting about the iniquities of the radio, told me to download the Overdrive app — you can choose your library from it and download audiobooks from there to your phone or whatever device. This was PERFECT especially because I wasn't sure I wanted to pay a monthly fee for Audible.
I got some lovely audio recs from people on twitter and listened to some samples before settling on the first book in the Night Huntress series, Halfway to the Grave by Jeaniene Frost. Downloaded it to my phone and started listening to it on my way to work the very next morning. AND IT WAS AMAZING. My commute to work is at LEAST 30 minutes with no traffic and there's always traffic coming home. This just made it seem such a good way to use that time because I could listen to a book while gridlocked! It made it so I looked forward to commuting back and forth!
So regarding my previous concerns with audiobooks — it didn't matter that it would take me longer to listen to a book because I've been so busy, I haven't gotten much time to read. Audiobooks make it so I can at least be going through SOMETHING. I went through two books in two weeks so I'd say that's pretty good (um, wow, I spend a lot of time in the car). As for listening to different voices, it surprisingly didn't bother me. In my audiobook review of Halfway to the Grave I'll expound on my initial issues with one of the voices but long story short, it grew on me and didn't even bother me after the first half.
I do sift through a lot of samples though. I think I'm extra picky about my narrators, maybe. I listened to some samples where I was like, okay I'm zoning out, or ugh, voice sounds flat and bored. Another thing… I don't think I can do rereads via audio. I know a lot of people like doing this but for books I love enough to want to reread, I have an image of how I think everything is and I think listening to a new voice would disrupt that for me. But that is a weird minor thing that I have.
Anyway, all that to say, I am SO GLAD I am now a convert to audiobooks!! I probably won't listen to ones I already own physical copies of, but it's letting me get through ones I've been meaning to read for awhile. Plus, with how busy things are, audiobooks actually let me have time to "read"! And all that time I spend in the car, I'm putting to good use! I'm super excited about this whole new world that's open to me now. 🙂 So even if you think they aren't for you… MAYBE they are! Seriously, I was so adamantly against them before. All it took was 20 listens of Uptown Funk, Animals, Stay With Me and All About That Bass to get me mad enough to try. 😉
(I feel the need to mention that I do adore Adam Levine but seriously Animals is on ALL THE TIME)
Tell me how you feel about audiobooks! Yay or nay? Any audio recs for me?? PLEASE give me your fave recs!
Related Posts